CLS Records 2.5% Growth in FX Settlement Business in 2018
Mar 21st, 2019 - 8:21 AM (GMT)
Category - Forex News
31

Views Today
CLS Group, a New York-based Forex settlement service provider, announced that it had recorded a 2.5% annual growth in its new business across Forex settlement service in 2018. The average daily volume hit $130 billion due to increased adoption of CLSSettlement. Also, price volatility among Forex pairs was driven by geopolitical concerns and other significant events, which resulted in better figures for CLS. The company's average daily gross volume last year increased by 12% compared to 2017.
Buy-Side Was The Main Driver
According to CLS, over 90% of the growth came from buy-side institutions, which seek to mitigate settlement risks across Forex trading operations. Thus, the average daily gross volume settled by the buy-side increased by 18% compared to the previous year.
Joe Ziccarelli, head of sales at CLS, commented on the growth:
A key part of CLS's growth strategy has been to be more actively engaged with the buy-side to help drive wider participation in CLSSettlement. Our latest growth figures prove this strategy is working. We hope to further build our buy-side community with the recent launches of solutions to improve post-trade processing, such as CLSNet and CLSTradeMonitor. These solutions allow buy-side participants to access CLS directly in order to benefit from operational process efficiencies and risk mitigation.
The CLSSettlement business was in the spotlight in the company's 2018 report, with the assets' amortisation period being minimised, which is expected to influence its future revenue for a certain period.
Nonetheless, CLS' priority is to replace the technology behind CLSSettlement and modernise it. When this multi-year project is ready, the business will rely on a new platform that is expected to improve efficiency, ensure multi-session capability, and stick to the industry standards in order to reach the future targets.
The strategy is part of a broader plan to challenge the company's status as a traditional settlement provider. So far, the majority of upgrades to its products have touched upon improvements of existing services. However, now CLS wants to be regarded as a settlement service provider that relies on innovative products, such as post-trade risk management, aggregation and netting services.
CLS Group, founded in 2002 to help companies address Forex settlement risks, hopes that the new features will help clients optimise intraday liquidity, thus reducing operational risks and enabling instant awareness of currency and counterparty exposures.
CLSSettlement Adopted in Japan
CLS' flagship product has been aggressively implemented in Japan. In February 2019, the company announced that Nomura Asset Management was the first Japan-based asset manager to offer access to CLSSettlement for Japanese-domiciled funds.
Nomura was dealing with three trust banks – The Nomura Trust and The Banking (NMTB), Master Trust Bank of Japan (MTBJ), and Japan Trustee Services Bank (JTSB) – to provide CLSSettlement to 21 investment trust funds. Nomura and the trust banks are supported by several custodian banks with global reaches, such as Citibank and Brown Brothers Harriman & Co for NMTB, BBH for MTBJ, and Sumitomo Mitsui Trust Bank for JTSB.
Margaret Law, head of client management at CLS, commented back then:
We are seeing increased interest in the mitigation of settlement risk by the asset management community in Japan, and in Asia Pacific more generally, as a result of the operational best practices which are being expected by end clients and promoted by drivers such as the FX Global Code. The latest announcement around the buy-side take up of CLSSettlement in Japan is testament to this trend, and we expect an ongoing increase in participation in the region as a result.
Later in February, CLS announced that Japanese trust bank State Street Trust and Banking Co. had started providing access to CLSSettlement for a Japanese-domiciled pension fund as a pilot fund.
Meet The Author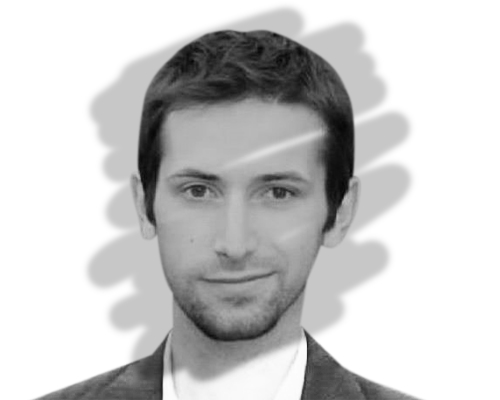 Anatol Antonovici
Senior Reporter
Anatol has been writing for our news site for a year and is the newest member of our team. While he's new to us, he's certainly not new to trading with over 10 years' experience being a professional financial journalist and working in the markets.
Investing News


Dec 10th, 2020 - 3:29 PM (GMT)


Oct 13th, 2020 - 3:56 PM (GMT)


Oct 7th, 2020 - 3:46 PM (GMT)
Related Pages