Cobinhood Halts Operations For One Month; Exit Scam?
Jan 15th, 2020 - 11:50 AM (GMT)
Category - Crypto News
31

Views Today
Crypto exchange Coinhood shut down its operations and froze clients' accounts, citing an audit to their balances. However, some costumers are worried that the operator might be conducting an exit scam.
Cobinhood Shuts Down Until February 9
Shutting down your service to perform audit operations for one month? This is certainly not a normal practice among crypto exchanges or any other financial businesses.
Last Friday, Cobinhood announced via its Twitter profile that it would shut down from January 10 to February 9. Users will be able to withdraw their funds only after one month – at least this is what the exchange operator says.
What's worrying is that Cobinhood warned existing and potential news clients of a "permanent loss" of crypto funds if they deposit during this period. A reputable exchange wouldn't allow any loss to happen for simply trying to deposit funds. This aspect and the fact that the exchange needs an entire month for "an audit" should be enough to understand that something fishy is going on there.
The Taiwan-based exchange is one of those services that had never been used by experienced crypto traders due to its poor reputation and controversies surrounding it. Nevertheless, it all started well for Cobinhood, but the bear market in 2018 had severely affected the company. The exchange started in 2017 after a $13 million initial coin offering (ICO) that was backed by celebrities like Jamie Foxx.
At one point, Cobinhood started to add suspicious tokens and was facing a lot of controversies. Many internet onlookers were expecting an exit scam for months, so the concerns are real.
In response to Cobinhood's recent tweet, the majority of commentators made references to the exit scam. No one seems to believe the audit story. One commentator tweeted:
So you're stealing people's money. Got it! Hope the authorities find you quickly and you end up in jail. You can't shut down to count money that isn't yours. That's ridiculous.
Cobinhood CEO Left in May
In May last year, the exchange announced that its co-founder and CEO Tai-yuan Chen had left the firm the previous month. The company cited Chen's "emotional instability and personal behaviours have caused safety concerns" for its workers. Cobinhood said that it had filed a police report against the former CEO and asked employees to work remotely until "personal safety can be ensured."
Chen's departure coincided with the dumping of DXN, the token of Cobinhood's affiliated entity known as Dexon Foundation, which managed to raise $3.5 million in an initial exchange offering held on Cobinhood. Shortly after, both Cobinhood and Dexon left DXN investors with no funds.
Interestingly, Cobinhood's website, Twitter profile, and the rest of social media accounts are still live.
Meet The Author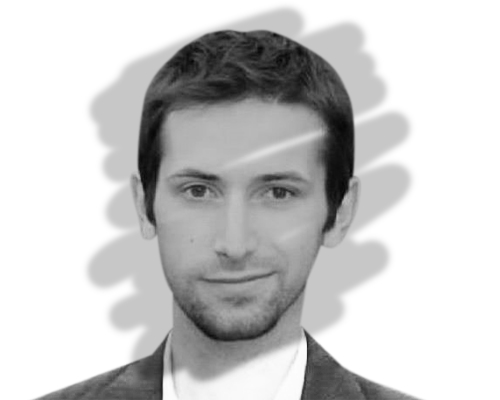 Anatol Antonovici
Senior Reporter
Anatol has been writing for our news site for a year and is the newest member of our team. While he's new to us, he's certainly not new to trading with over 10 years' experience being a professional financial journalist and working in the markets.
Investing News


Dec 9th, 2020 - 4:48 PM (GMT)


Dec 8th, 2020 - 4:22 PM (GMT)


Dec 7th, 2020 - 4:48 PM (GMT)
Related Pages