Gemini Arrives to the UK, Will Accept GBP Deposits to Crypto Buys
Sep 24th, 2020 - 4:10 PM (GMT)
Category - Crypto News
32

Views Today
Cryptocurrency trading exchange Gemini announced its arrival to the United Kingdom and it is now offering selling, buying, and store digital tokens along with deposits in British pound fiat currency, according to a press release published by the company.
In August, Gemini was awarded approval for the Electronic Money Institution license by the Financial Conduct Authority, the United Kingdom's regulatory body.
The press release says:
As a licensed and compliant platform, we abide by the high regulatory standards established to safeguard your money, securely store your crypto, protect your privacy, and keep bad actors off our platform. Ultimately, this fosters a better and safer experience for you and the larger crypto ecosystem as a whole.
Gemini highlights the role that the United Kingdom has played in the global financial markets for centuries. The City is the financial hub for excellence, and England has pioneered "financial innovation and regulation."
Buy Cryptos With GBP
From now one, Gemini will allow its UK customers to make deposits in the Sterling with debit cards or banks via Faster Payments, CHAPS, or SWIFT wire. Both individual and institutional clients are accepted.
With GBP in your account on the Gemini Mobile App or on your desktop, you can buy cryptocurrencies like Bitcoin (BTC), Bitcoin Cash (BCH), Basic Attention Token (BAT), Dai (DAI), Ether (ETH), Litecoin (LTC), ChainLink (LINK), Orchid (OXT), Amp (AMP), Pax Gold (PAXG), and Compound (COMP).
First The UK, Then Europe
The company has already arrived in the United Kingdom, but in Brexit's framework, the New York based exchange is thinking about another bold move to continental Europe.
The company, owned by Tyler and Cameron Winklevoss brothers, also known as the Winklevosses after its affair with Facebook, has already filed for a license in Ireland, which would allow them to operate in the whole European Union.
Tyler Winklevoss, Gemini CEO, said in a statement:
Going live with our full services available in GBP in the UK is another exciting step forward in Gemini's international expansion, advancing our mission to empower individuals and organizations around the world through crypto.
BTC/GBP Analysis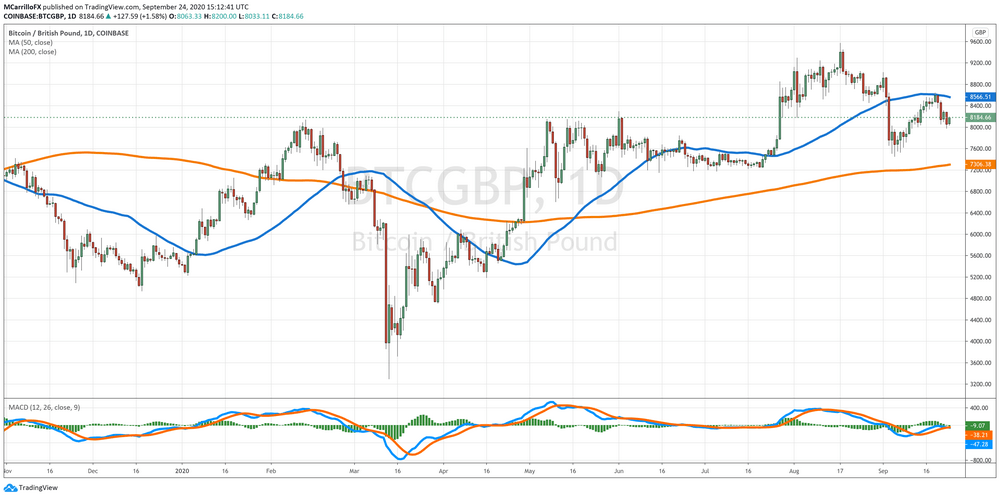 As a matter of context, let's talk about the exchange between the British pound and bitcoins.
BTC/GBP is trading positively on Thursday following a decline on Wednesday that led the pair to test the 8,000 GBP per BTC level. The unit was previously recovering from the 7,600 GBP level, but the 50-day moving average contained it at 8,566.51 GBP level.
Currently, BTC/GBP is trading at 8,184.97, which is 1.59 percent positive on the day. Technically, the pair looks neutral in the short term, and ready for a period of consolidation above the 8,000 area.
Meet The Author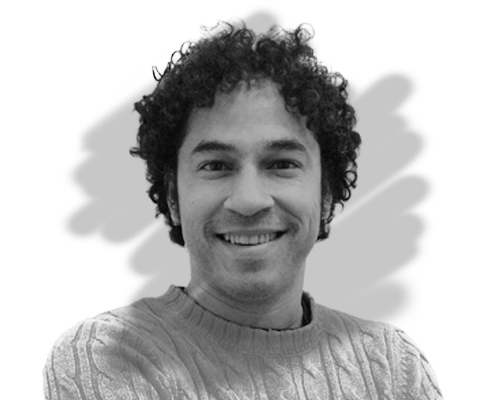 Mauricio Carrillo
Senior Reporter
Mauricio is a newer member of the team and a very welcome addition. He is a financial journalist and trader with over ten years of experience in stocks, Forex, commodities, and cryptocurrencies. This experience means he has an excellent understanding of the markets and current events.
Investing News


Dec 9th, 2020 - 4:48 PM (GMT)


Dec 8th, 2020 - 4:22 PM (GMT)


Dec 7th, 2020 - 4:48 PM (GMT)
Related Pages