EU Says 'Future of Finance is Digital,' So They Want to Regulate it
Sep 24th, 2020 - 4:10 PM (GMT)
Category - Crypto News
32

Views Today
The European Commission announced on Thursday the adoption of a plan to regulate crypto-assets across the 27 country members. It attempts to provide a clear legal framework for the digital assets related industry and mitigate risks.
According to the official document, the European Commission highlights that it is the first attempt that the authority moves forward on new legislation on crypto assets. "The future of finance is digital," the document says, but it's essential to mitigate "any potential risks," it concludes.
The official paper says:
The strategy sets out four main priorities: removing fragmentation in the Digital Single Market, adapting the EU regulatory framework to facilitate digital innovation, promoting a data-driven finance and addressing the challenges and risks with digital transformation, including enhancing the digital operational resilience of the financial system.
The Digital finance package will mean that any company approved for any member country will be allowed to operate in the whole European Union. The EU will also promote more cross-border investments, make a common regulation among its members, and make insolvency rules harmonized.
One Year From Now... at Least
Despite the fact that the European Union's executive arm didn't provide any deadline, European Commission Executive Vice President, Valdis Dombrovskis, acknowledged that "the legislative process will take time, at least a year."
After proposing the rules, it will require the approval of the European Union governments and the European Parliament before becoming law.
BTC/EUR Price Action Analysis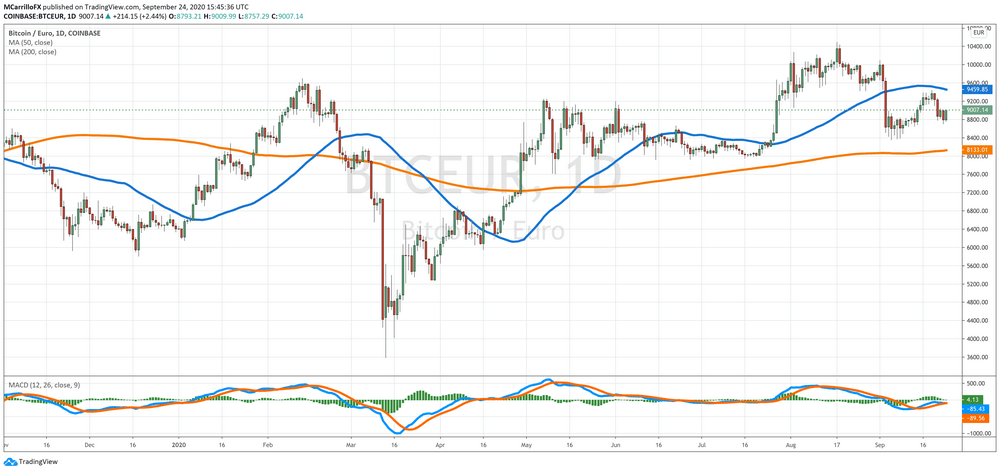 As a matter of context, lest talk about the Bitcoin to euro price action.
The BTC/EUR is trading positive on Thursday, and it is recovering almost all the losses suffered on Wednesday.
Remember that the BTC/USD was rejected by the 50-day moving average level around 9,459 euros per bitcoin on September 19 and the pair started at that moment a short term retracement.
Yesterday, the unit found support at 8,704 euros per bitcoin, and it started a recovery that has the unit testing the 9,000 area today.
Currently, BTC/EUR is trading at 9,009.75 euros per bitcoin, which is 2.50 percent positive on the day.
Meet The Author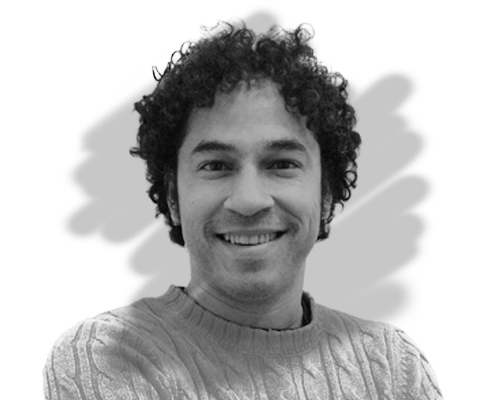 Mauricio Carrillo
Senior Reporter
Mauricio is a newer member of the team and a very welcome addition. He is a financial journalist and trader with over ten years of experience in stocks, Forex, commodities, and cryptocurrencies. This experience means he has an excellent understanding of the markets and current events.
Investing News


Dec 9th, 2020 - 4:48 PM (GMT)


Dec 8th, 2020 - 4:22 PM (GMT)


Dec 7th, 2020 - 4:48 PM (GMT)
Related Pages