Facebook Libra Project Rebrands as The Diem Association
Dec 1st, 2020 - 4:46 PM (GMT)
Category - Crypto News
30

Views Today
The Libra Association, the Libra crypto Coin project parent, has decided to rebrand its organization under the name of Diem, according to a press release published by the group. It will also move its board of executive roles in an attempt to show independence from Facebook, one of the biggest grantors and members of the association.
The leitmotif behind the change is to reinforce "organizational independence and it progresses toward regulatory approval for launch," the announcement said.
Stuart Levey, CEO of the Geneva-based Diem Association, acknowledged in a conversation with Reuters that Libra was associated with Facebook to a level that regulators raised concerns on financial stability, eroding central bank controls, and monetary policies.
Levey said:
The original name was tied to an early iteration of the cryptocurrency project that received a difficult reception from regulators. We have dramatically changed that proposition.
However, Facebook remains one of the critical members of the organization, now called The Diem Association. In fact, the head of the social media company's payments unit, now called Novi Financial, David Marcus, is one of Diem's five board members.
Levey added:
We are not trying to cut all ties, by any stretch. It (the name change) is to signify that the association is operating autonomously and independently.
New Key Executives
Besides the name change, Diem Networks and The Association appointed Dahlia Malkhi as the Association's Chief Technology Officer, Christy Clark as Chief of Staff, Steve Bunnell as Chief Legal Officer, and Kiran Raj as Executive Vice President for Growth and Innovation and Deputy General Counsel.
According to Peak Crypto reporting, the association is working to solve that 1.7 billion people in the world are still unbanked. "That's 31 percent of the global population." Diem Network and the coin would reduce cross-border payments timing that currently is up to five working days, to reduce costs of transactions and eliminate the cash dependency.
Diem would add 3.7 trillion to developing economies, it would create 95 million new jobs, and it would reduce extreme poverty by 22 percent.
The Expert Investor Takeaway
The name change from Libra to Diem reminds me of the Spanish decision to rebrand the bailout the country was getting as a "massive loan to recapitalize banks".
Time Magazine published an article on June 9, 2012, called, "You Say Tomato, I Say Bailout: How Spain Agreed to Be Rescued."
Well, it just looks like the same for me here with the Diem instead of Libra's name. As we know, the only difference is the name and a few new names, but the association will need more than that to turn away regulatory concerns.
Last week, Financial Times reported that Libra, now Diem, would be launched by January 2021. however. However, the association declined to make any comment. In fact, Levey said Diem would only go ahead after the Swiss markets watchdog's approval.
As the press release said: "The Association has committed that it will proceed only upon receiving regulatory approval, including a payment systems license for the operational subsidiary of the Association from FINMA. The licensing process is ongoing and the operational subsidiary of the Association is in active and productive dialogue with FINMA."
So, Diem is not ready yet.
Facebook Stock Analysis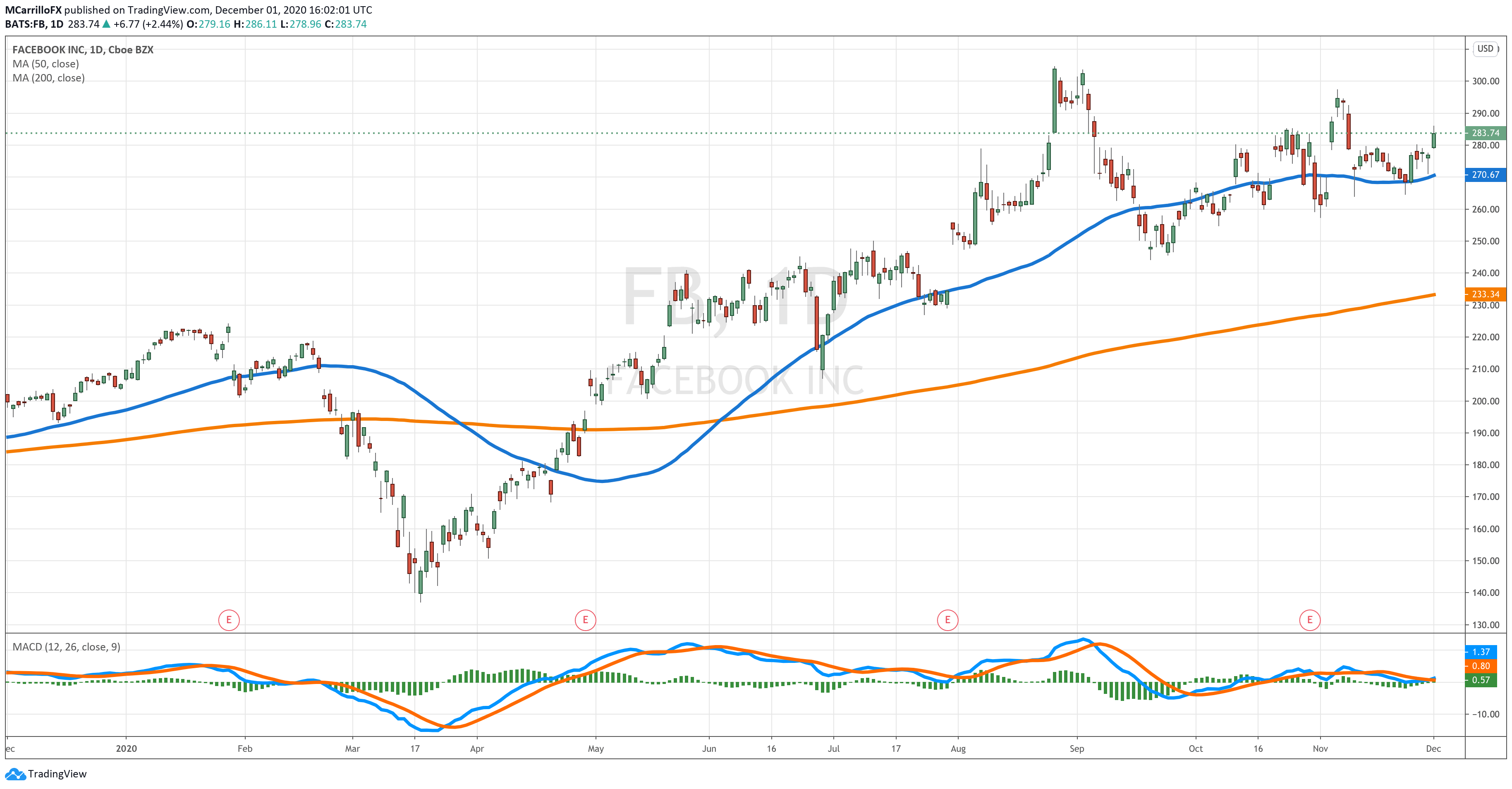 Shares of Facebook are trading strongly positive on Tuesday as investors are optimistic amid COVID-19 vaccines and the government's fiscal stimulus.
FB is moving near to its highest level since November 9 at 286.11 dollars per share. Currently, Facebook is being exchanged at 283.74 dollars per unit, which is 2.44 percent positive on the day. Before, the unit just broke above the short term resistance at 280.00 dollars per unit today, after testing it since November 11.
According to TheStreet Quant Ratings, Facebook is a stock to "buy" with a target price of 361.71 dollars per share.
The gross profit margin for FACEBOOK INC is currently very high, coming in at 88.37%. Regardless of FB's high profit margin, it has managed to decrease from the same period last year. Despite the mixed results of the gross profit margin, FB's net profit margin of 36.54% significantly outperformed against the subsector.
On the other hand, CFRA considers FB as a "three stars hold" position with a 12-month target price of 274.00 dollars per unit.
Our Hold rating reflects what we view as fair valuation that balances: on one hand, the tremendous revenue and EPS growth potential of FB's social networks (core Facebook, Messenger, Instagram, and WhatsApp) as they benefit from the ongoing shift of $700b+ in global advertising from traditional media (TV, radio, print) to the Internet and social media, a shift that was, according to eMarketer, only 50% complete in '19; with, on the other hand, persistent and serious regulatory risks dovetailing with ongoing social and advertiser backlash against FB's "hands off" editorial approach to content and our lack of confidence in management's ability to tame these now potentially compounding PR-related risks.
Meet The Author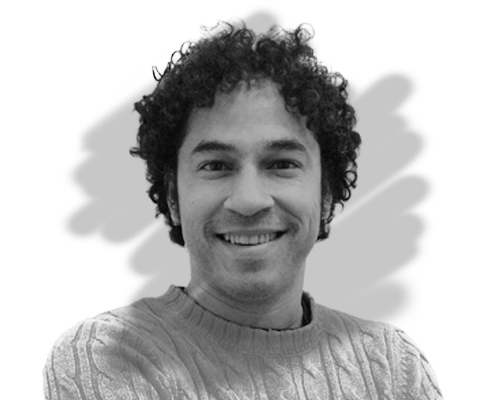 Mauricio Carrillo
Senior Reporter
Mauricio is a newer member of the team and a very welcome addition. He is a financial journalist and trader with over ten years of experience in stocks, Forex, commodities, and cryptocurrencies. This experience means he has an excellent understanding of the markets and current events.
Investing News


Dec 9th, 2020 - 4:48 PM (GMT)


Dec 8th, 2020 - 4:22 PM (GMT)


Dec 7th, 2020 - 4:48 PM (GMT)
Related Pages