JPMorgan Confirms First JPM Coin Transaction, Launches Onyx
Oct 28th, 2020 - 3:56 PM (GMT)
Category - Crypto News
37

Views Today
It wasn't a baby, but almost nine months after the announcement of the JPM Coin, the JP Morgan bank has just announced the first ever commercial use of its digital currency in an international transaction, according to an article published by CNBC on the back of information confirmed by the financial institution.
Now, JPM Morgan is considering a bold move to the crypto industry as the bank thinks that the technology is close to making money. After the success of the operation where a large technology client made payments around the world, JPM is creating Onyx, a new blockchain and digital currency venture with over 100 people in the team.
Takis Georgakopoulos, the bank's global head of wholesale payments said:
We are launching Onyx because we believe we are shifting to a period of commercialization of those technologies, moving from research and development to something that can become a real business.
Cross Border Payments
JP Morgan's new venture Onyx will be focused on worldwide payments for those transnational companies, specifically in how digital payments can save millions of dollars and a lot of time in the process.
Onyx will have an interbank information network of over 400 participant banks called Liink, a new live App to confirm account info before payments, and the JPM coin as a centerpiece.
According to the Onyx website, the project involves 25 of the top 50 banks globally and 400 financial institutions in 78 countries around the world.
Nine Months Later, Onyx
In February 2020, JP Morgan launched the first U.S. bank-backed cryptocurrency called JPM Coin, a digital token focused on instant payments and the settlement of cross border transactions.
The move was a huge announcement for the blockchain industry as JP Morgan offers banking services to 80 percent of the companies in the Fortune 500.
Now, the baby has been born and Onyx is ready to walk alone. However, according to Umar Farooq, CEO of Onyx, the project is still months from its commercial launch.
Talking about the phases of the Gartner cycle, Farooq said:
If you think about blockchain, we are either somewhere in the trough of disillusionment or just beyond that on the hype curve," "That's why at JPMorgan we've been relatively quiet about it until we were ready to scale it and commercialize it.
BTC/USD Tests Highs Since June 2019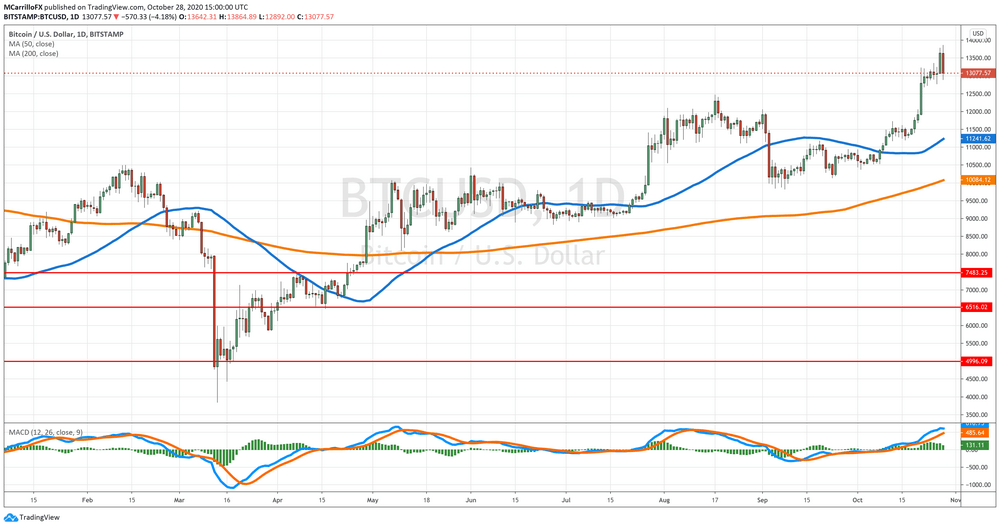 Following the news, bitcoin buyers extended their interest in the digital coin as investors now believe that the blockchain is ready not only for the masses but also for global institutions.
Crypto believers have received two great news in the past week. First, as ExpertInvestor.net reported, PayPal will introduce crypto wallets for all its global customers, and now JP Morgan has implemented blockchain cross border transactions for real.
In that framework, Bitcoin rallied 4.45 percent on Tuesday and broke above the resistance at 13,250 dollars per coin. On Wednesday, BTC/USD extended gains to its highest level since June 26, 2019, at 13,864, but the coin rejected that level and it was launched back to current prices at 13,070, which is 4.17 percent down on the day.
BTC/USD is suffering from the risk aversion environment in global markets.
JP Morgan Stock Analysis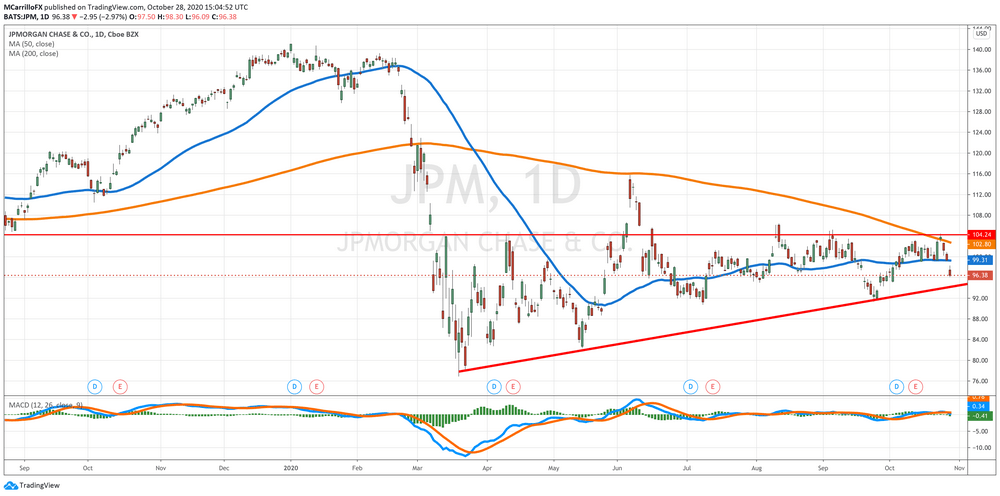 Shares of JP Morgan Chase, also known as JPM, are trading significantly lower on Wednesday as the unit is under pressure amid the increase of new daily COVID-19 cases in the United States, Europe and the United Kingdom. Also, amid the risk aversion and losses suffered in Wall Street on the back of virus cases but the stimulus' fading hopes.
J.J. Kinahan, chief market strategist at T.D. Ameritrade, highlighted the adjournment of the Senate without passing a COVID-19 relief bill.
Kinahan said:
In addition to the Senate's adjournment, white House communications director Alyssa Farah told Fox News that the administration is hoping for a coronavirus stimulus agreement 'within weeks.' That timeline further dampens hopes of a deal before the presidential election next week.
JPM is performing its third negative session in a row after it tested highs since September 4 at 104.45 dollars per unit on October 23. Then, the unit collapsed and today, it broke below the 50-day moving average level at 99.31, which has served as support since October 6.
Currently, JPM is trading at 96.35 dollars per unit, which is 3.02 percent down in the day.
JPM Ratings
According to TheStreet Quants Ratings, JP Morgan Chase is a stock to "buy" with a target price of 118.83 dollars per unit.
The gross profit margin for JPMORGAN CHASE & C.O. is currently very high, coming in at 92.55%. It has increased significantly from the same period last year. Along with this, the net profit margin of 30.62% is above that of the sub sector average.
CFRA considers JPM as a "four stars buy" with a 12-month target price of 115.00 dollars per share.
JPM remains best in class among the large U.S. banks, in our view, managing through a recession and expected higher nonperforming loans and leasing in the near term. Even though 2020 has shown the full brunt of Covid-19's impact on banking activity, we forecast JPM is well positioned to rebound when the economy begins to recover in 2021. Average deposits rose 30% in Q3 2020, and JPM has the lowest ratio of total net loans to total deposits at 49% compared to 64% a year ago or direct peers in the 55%-60% level. This gives JPM an edge in terms of credit risk from Covid-19, in our view.
Meet The Author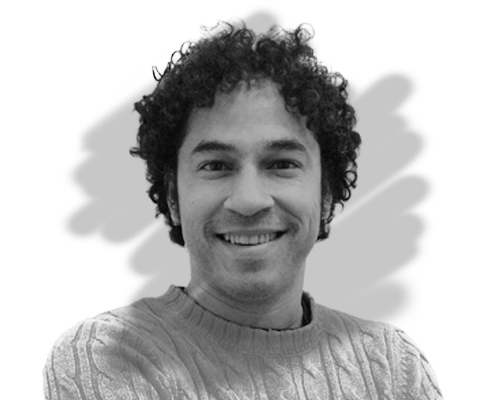 Mauricio Carrillo
Senior Reporter
Mauricio is a newer member of the team and a very welcome addition. He is a financial journalist and trader with over ten years of experience in stocks, Forex, commodities, and cryptocurrencies. This experience means he has an excellent understanding of the markets and current events.
Investing News


Dec 9th, 2020 - 4:48 PM (GMT)


Dec 8th, 2020 - 4:22 PM (GMT)


Dec 7th, 2020 - 4:48 PM (GMT)
Related Pages