SBI Holdings Launches Bitcoin Lending Service
Nov 24th, 2020 - 3:36 PM (GMT)
Category - Crypto News
32

Views Today
With the crypto king reaching levels not seen since 2017, everybody is turning their eyes to Bitcoin these days, and companies are taking notes of that. In that framework, Japan's leading financial firm SBI Holdings has just announced a new Bitcoin lending service that allows users to earn as much as a 1 percent interest rate.
According to a press release in Japanese published by the company, the new service, called "VCTRADE LENDING", will provide customers with the possibility to lend as little as 0.1 BTC and up to five bitcoins. Lenders would gain an annual interest rate of 1 percent.
The statement says:
VCTRADE LENDING is a service that allows customers to rent out their crypto assets to the Company and receive usage fees according to the quantity and duration of the crypto assets.
The company highlights two main features of the new service. The first, "high reliability," will protect people from lender's bankruptcy as the firm will limit investments to the SBI Group network of companies.
Second, the service will "provide optimal trading opportunities" as the company would provide appropriate products related to the SBI Group know-how and firm culture. "The SBI Group's know-how and extensive track record will create appropriate products in accordance with the market and provide more trading opportunities."
Service details
Handling brands: Bitcoin (BTC)
Usage fee: Annual rate 1.0% (tax included)
Lending period: 84 days
Minimum lending quantity: 0.1BTC
Maximum lending quantity: 5BTC
The new service will have no fees or annual membership related costs. However, it would cause deposit costs for the Japanese yen, cryptocurrencies, and withdrawals.
The Expert Investor Takeaway
The noise surrounding the crypto industry in the last week is overwhelming; however, it all comes for a cause. Governments and central banks' fiscal stimulus and low interest rates across the world are helping people to have more money in their hands. In that line, crypto currencies are welcoming new customers and also established investors.
In that line, more and more banks and financial institutions are looking for ways to join the hype. The SBI holdings movement is a good step as it would work with its recent acquisition of Tao Tao, a Japanese cryptocurrency exchange, and the SBI VCTRADE platform. Both crypto exchanges are fully regulated in Japan.
On October 7, the company published a statement following the Tao Tao purchase, "In the future, we will make maximum use of the management resources such as expertise and knowledge of the SBI Group as a comprehensive financial group, and the customer base and service expertise of the crypto assets that TaoTao has cultivated so far, and the latest, safe and secure crypto assets."
Well, the future seems to be now.
By lending crypto for 1 percent annually, SBI Holdings would secure funds for both of its new ventures, Tao Tao and SBI VCTRADE, and it would provide them with enough stamina to go for more investments and new acquisitions.
Besides, they would increase revenue streams and create new product lines and offerings based on crypto related businesses.
SBI Holdings Stock Analysis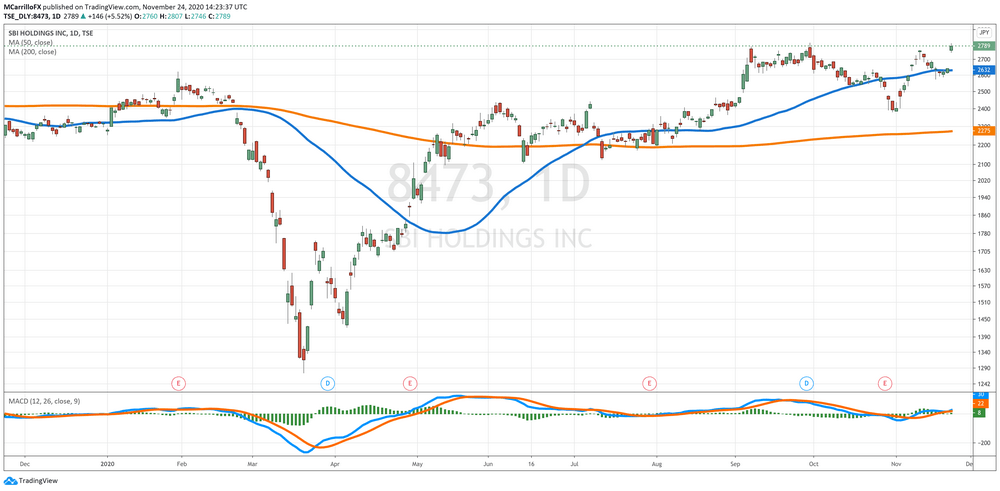 Shares of SBI Holdings, which trade in Japan under the code 8473, reacted positively following the news on Tuesday and jumped to its highest level since September 30 at 2,807 yens per unit.
Currently, SBI is trading 5.52 percent up in the day at 2,789 yens per share. Technically, the break of the 2,760 level has given bulls reasons to attack September 30 highs at 2,810 yens per unit. The unit needs to close the day above 2,760 to consolidate its uptrend.
Meet The Author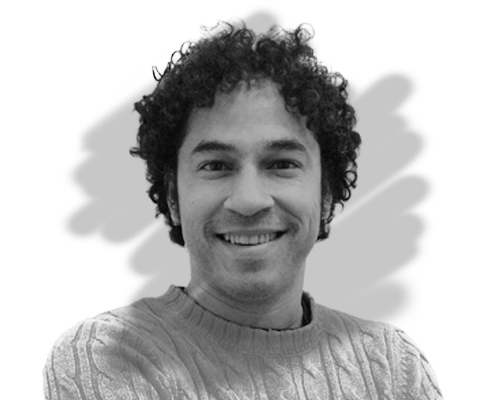 Mauricio Carrillo
Senior Reporter
Mauricio is a newer member of the team and a very welcome addition. He is a financial journalist and trader with over ten years of experience in stocks, Forex, commodities, and cryptocurrencies. This experience means he has an excellent understanding of the markets and current events.
Investing News


Dec 9th, 2020 - 4:48 PM (GMT)


Dec 8th, 2020 - 4:22 PM (GMT)


Dec 7th, 2020 - 4:48 PM (GMT)
Related Pages