FX & CFD Broker FXCM UK Records £5M Loss in 2018
Jun 5th, 2019 - 8:19 AM (GMT)
Category - Forex News
34

Views Today
Forex and contracts-for-difference (CFD) broker Forex Capital Markets Limited (FXCM) lost more than 5 million pounds last year in the UK alone, according to its annual report published on Friday. Thus, FXCM UK recorded a total loss of £5.04 million loss in the fiscal year 2018, which is almost nine times greater than the loss reported in 2017, at £521,484.
FXCM Hit by Low Volatility
The London-based Forex broker isn't the only CFD and Forex trading platform operator that sees considerable losses. The results are in line with the broader trend in which European brokers suffer from lower profits and sales after the European Securities and Markets Authority (ESMA) came with its product intervention measures.
Besides, the lower volatility in the foreign exchange market has negatively influenced the trading volumes across the entire Forex and CFD trading space.
The retail trade volume as a whole fell last year to $1.104 trillion, down 34% from $1.672 trillion in 2017.
The reports concluded:
The Company's revenue and profitability rely on high levels of volatility, which in the FX markets is largely contingent upon the expectation of how much interest rates will change in the future. Low volatility is consistently a threat and a very real possibility in the second half of 2019. Brexit, European elections and the US-China trade talks may temporarily give rise to higher volatility, but stagnant G7 interest rate expectations will dampen hopes for lasting volatility.
The company is now looking to expand its client base by the end of this year. FXCM UK's main goals for 2019 are to boost revenues and support the FXCM brand.
The revenues are about to be optimised thanks to better conversion rates of new account applicants. Meanwhile, the broker plans to reduce the time required for applying for a trading account and opening a trading position.
FXCM Adds Bitcoin Cash And XRP
About two weeks ago, FXCM Group, the parent company of FXCM UK, announced that it had expanded its cryptocurrency products with the addition of two more pairs – XRP/USD and BCH/USD. Now traders can open long and short positions on five cryptocurrencies, including Bitcoin (BTC), Ethereum (ETH), and Litecoin (LTC).
The broker launched the Bitcoin-related CFD last year and has noted an increasing demand from retail clients looking to add new digital assets to their trading portfolios. Thus, it decided to expand its crypto offering with Ripple's XRP and Bitcoin Cash ABC.
Ripple's token had become popular among retail investors, especially after Ripple reached partnership agreements with multiple banks and financial institutions that are currently using the blockchain-based payment infrastructure.
Bitcoin Cash is a fork of Bitcoin, the oldest and largest cryptocurrency by market cap. The fork version can process more transactions thanks to larger block size.
FXCM Group CEO Brendan Callan commented:
Having successfully launched three different cryptocurrencies in the past 12 months, our clients are asking us to improve the range of crypto CFDs they can access. The addition of Bitcoin Cash and Ripple marks the latest stage of growth for FXCM's burgeoning cryptocurrency offering and is in direct response to increased demand from our clients.
FXCM Publishes Execution Data For April
On May 17, FXCM released its monthly execution data for April 2019, which touches upon all financial instruments that it provides. Thus:
72.0% of orders executed at price
18.1% of orders executed with positive slippage
9.9% of orders executed with negative slippage
Average execution speed 19 milliseconds
These figures show a better picture compared with March data, according to which 69.2% of orders had been executed at price while the average execution speed was 21 milliseconds.
Meet The Author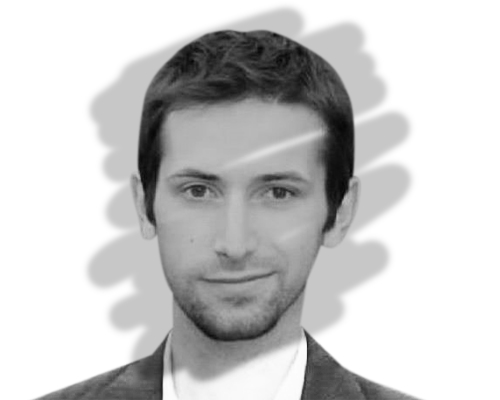 Anatol Antonovici
Senior Reporter
Anatol has been writing for our news site for a year and is the newest member of our team. While he's new to us, he's certainly not new to trading with over 10 years' experience being a professional financial journalist and working in the markets.
Investing News


Dec 10th, 2020 - 3:29 PM (GMT)


Oct 13th, 2020 - 3:56 PM (GMT)


Oct 7th, 2020 - 3:46 PM (GMT)
Related Pages