Saxo Bank Hits Record Profit for 2018
Feb 28th, 2019 - 12:06 PM (GMT)
Category - CFD News
38

Views Today
Danish investment bank and brokerage service Saxo Bank released its annual financial report for 2018. The broker hit a record annual profit thanks to the sale of its shareholding in Saxo Payments. During the same year, China-based Zhejiang Geely Holding Group acquired a 52% stake in the company while Finnish Sampo plc bought a 19.9% stake of Saxo Bank A/S. Besides, the Danish broker launched several products that eventually became successful, including SaxoTraderPRO and SaxoInvestor platform. Together, these events helped the company to hit a record annual net profit of 955.8 million Danish Krones, which is the equivalent of $145.6 million.
Saxo Bank CEO Kim Fournais commented on the positive figures:
2018 has been a defining year for Saxo Bank. We are very proud to have welcomed Geely Holding Group and Sampo plc as new shareholders giving us a strong foundation and governance to execute on our long-term plans.
He added:
We have launched a wide range of new products, platforms, services and improvements in our pricing to our clients notably the two new platforms, SaxoTraderPRO and SaxoInvestor. All of this enables us to deliver a world class client experience which has supported the 67 percent increase in new direct trading clients.
Operating Income Falls 8%
While 2018 was a record year in terms of profits, whose increase constitutes 138% year-on-year (y/y), operating income fell 8%.
Fournais explained that the indicator declined because of the sale of the broker's non-core activities, decreased client activity amid general market difficulties, and the adoption of lower prices for various products.
Also, the report reads that the staff costs and administrative expenses were2.2 million Krones in 2018, up 3% compared to the previous year mainly because of continuous investments in the company's core offering and digitalisation among others.
The broker expects 2019 to be another year of trade tension but more volatile because of potential geopolitical risks.
Saxo Bank to Buy BinckBank
Saxo Bank's capital ratio rose to 35% at the end of 2018 from 22.7% at the end of 2017. This enabled the broker to acquire Dutch online discount broker BinckBank.
The announcement was first made in December of last year, and the deal might be closed by the start of the third quarter. CEO Fournais stated:
With a stronger capital base than ever before, we have a solid foundation for executing the planned acquisition of BinckBank. BinckBank and Saxo Bank are highly complementary and the combination of the businesses will create win-win for all stakeholders as clients will be offered better products, prices, platforms and services, employees will benefit from enhanced career opportunities in a larger international organisation and, crucially, we gain necessary scale.
According to the agreement, Saxo Bank will buy a 100% stake in BinckBank for about 424 million euro. The announcement came after more interactions between the boards and management teams of the two firms, including a period of due diligence.
Saxo Bank Hires Top Executive
The Danish broker recently hired a new Institutional Sales Manager for China operations. Wendy Tao was appointed to the new position last December in Shanghai, China, according to her LinkedIn profile. Previously, she held a top position at Invast Global, where she worked for over 2 years.
Tao describes herself as a director of multi-asset prime brokerage services with a proven record of operating in the financial services market. She is experienced with the Forex market, equities, commodities, and contracts for differences (CFDs). She has a bachelor's degree in commerce, accounting, and finance from the University of Sidney.
Meet The Author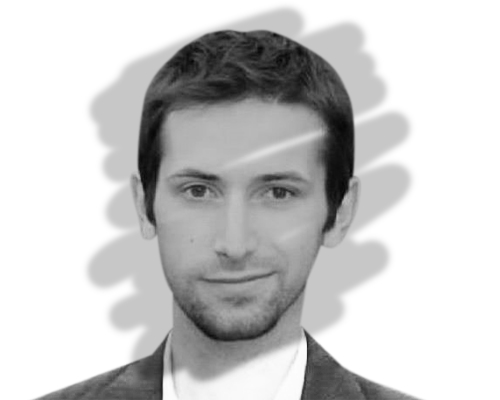 Anatol Antonovici
Senior Reporter
Anatol has been writing for our news site for a year and is the newest member of our team. While he's new to us, he's certainly not new to trading with over 10 years' experience being a professional financial journalist and working in the markets.
Investing News


Dec 4th, 2020 - 5:13 PM (GMT)


Oct 5th, 2020 - 2:42 PM (GMT)

Sep 16th, 2020 - 3:43 PM (GMT)
Related Pages