Amazon Launches Beauty Store, Obtains Patent For Drone Surveillance
Jun 25th, 2019 - 3:32 PM (GMT)
Category - Investing News
35

Views Today
On Monday, Amazon announced the launch of Amazon Professional Beauty Store, which will sell beauty products aimed at professional stylists, aestheticians, and barbers. As a result, shares of several beauty products retailers tumbled.
Separately, the e-commerce giant said it obtained a patent for a drone surveillance system and is getting closer to a drone delivery infrastructure.
Amazon Opens Beauty e-Shop
Amazon Business announced in a blog post that it launched the online store to provide professional stylists with a convenient medium to buy products that are typically sold in salons and spas. Some of the brands that can already be seen listed on the site are RUSK, Wella Color Charm, and OPI Professional, among others.
Steven Kann, head of Customer Driven Experience at Amazon Business, commented:
Stylists can find more of what they need at great prices with convenient delivery options, freeing up their time to focus on what's important: their customers.
In order to become eligible to buy products through Amazon's professional beauty store, customers must share some relevant license, such as state-issued barber or cosmetology licenses.
However, not everyone is happy about the news. Shortly after Amazon's beauty store was launched, shares of Sally Beauty Holdings and Ulta Beauty tumbled by almost 17% and 2.6%, respectively.
Sally Beauty, traded on the New York Stock Exchange (NYSE) with the ticker SBH, about 20% at some point after the company reported poor quarterly performance. While Ulta also faces a negative impact of the "Amazon effect," it had an impressive year in 2018, with the stock price jumping about 40% year-to-date.
Amazon Makes Progress With Its Drone Technology Ambition
Separately, Amazon is making big steps towards adopting drone-related technology. Recently, the retail giant secured a patent from the US Patent and Trademark Office (USPTO) for a drone-based data-collecting system. Thus, we may see Amazon sending drones to gather data with the help of an innovative surveillance system.
Earlier this month, Amazon presented its latest Prime Air drone model at the re:MARS Conference in Las Vegas. The event touched upon innovative technologies like machine learning, automation, robotics, and space. According to Amazon, the new drone is fully electric and can fly up to 15 miles. The drone might become part of a delivery network that would focus on speed and efficiency.
While the recent patent discussed a surveillance system based on drones, Amazon said that the main purpose of its drones would be delivery, with surveillance being a secondary aim, if at all. Amazon spokesperson John Tagle told Fortune that patents might require several years to obtain and don't necessarily mirror the company's present product roadmap. He commented:
Some reports have suggested that this technology would spy or gather data on homes without authorization—to be clear, that's not what the patent says. The patent clearly states that it would be an opt-in service available to customers who authorize monitoring of their home.
For Amazon, data collection systems aren't a novelty. The company has gone deep into this space with its virtual assistant and a facial recognition tool used by law enforcement.
The positive news helped Amazon's share price slightly increase by 0.14% at Monday close. Amazon also announced that it would host the longest Prime Day ever, which will run for two days instead of one.
Jeff Wilke, the company's CEO of Worldwide Consumer division, said:
Get ready, as we pull back the curtain to reveal exclusive products, special performances and two full days of phenomenal deals this Prime Day. […] Stay tuned as we reveal exclusive savings at Whole Foods Market, thousands of new product launches, as well as world-class entertainment and more, leading up to Prime Day on July 15 and 16.
Meet The Author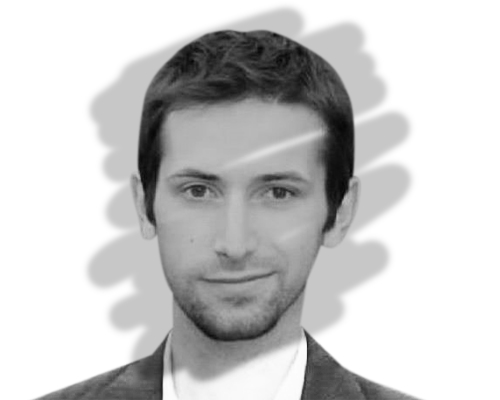 Anatol Antonovici
Senior Reporter
Anatol has been writing for our news site for a year and is the newest member of our team. While he's new to us, he's certainly not new to trading with over 10 years' experience being a professional financial journalist and working in the markets.
Investing News


Dec 10th, 2020 - 4:32 PM (GMT)


Dec 9th, 2020 - 4:47 PM (GMT)


Dec 4th, 2020 - 4:58 PM (GMT)
Related Pages