S&P Dow Jones Indices Turns to Crypto with New Indexes in 2021
Dec 10th, 2020 - 4:32 PM (GMT)
Category - Investing News
32

Views Today
New York based stock market trading provider S&P Dow Jones Indices announced it had developed crypto indexing capabilities with Lukka, a software and data solution provider, and it would launch crypto indexes for 550 coins as soon as 2021.
Big day for the blockchain industry and crypto enthusiasts as the announcement represents a huge step in crypto normalization and acceptance in regulated markets. Wall Street is finally embracing bitcoin and other altcoins after years of watching the digital currencies as something fake and too risky.
As Peter Roffman, global head of innovation and strategy at S&P DJI, said in the press release:
With digital assets such as cryptocurrencies becoming a rapidly emerging asset class, the time is right for independent, reliable and user-friendly benchmarks.
S&P Dow Jones's idea is to introduce indexes that would become benchmarks for around 550 digital coins. "In a rapidly maturing industry, it is paramount to build to institutional standards when working with highly respected brands, such as S&P DJI," Robert Materazzi, CEO of Lukka, highlighted.
The move is enormous as S&P Dow Jones Indices LLC is a joint venture with companies including S&P Global, News Corporation, and the CME Group. It produces and maintains stock market indices such as the S&P 500 and the Dow Jones Industrial Average.
On the other hand, Lukka is a software and data solution provider that builds bridges between blockchain data technology and traditional business needs. If you think about digital transformation, Lukka works in blockchain transformation.
The Expert Investor Takeaway
As mentioned earlier, the decision is huge as a firm such as SP& Dow Jones is backing cryptos now. It would provide platforms where smart money would be able to invest in crypto currencies.
Many mutual funds and big investors will start offering crypto powered portfolios as a full part or a share of it. The implementation is limitless, and it would be global.
In that line, crypto currencies will gain accessibility and more customers, which would lead prices up for Bitcoin and the 550 other crypto assets that S&P Dow Jones Indices is planning to launch.
That being said, the company didn't provide details about what cryptos it would launch and the process for addition, selection, and implementation of the indices.
S&P Global Stock Analysis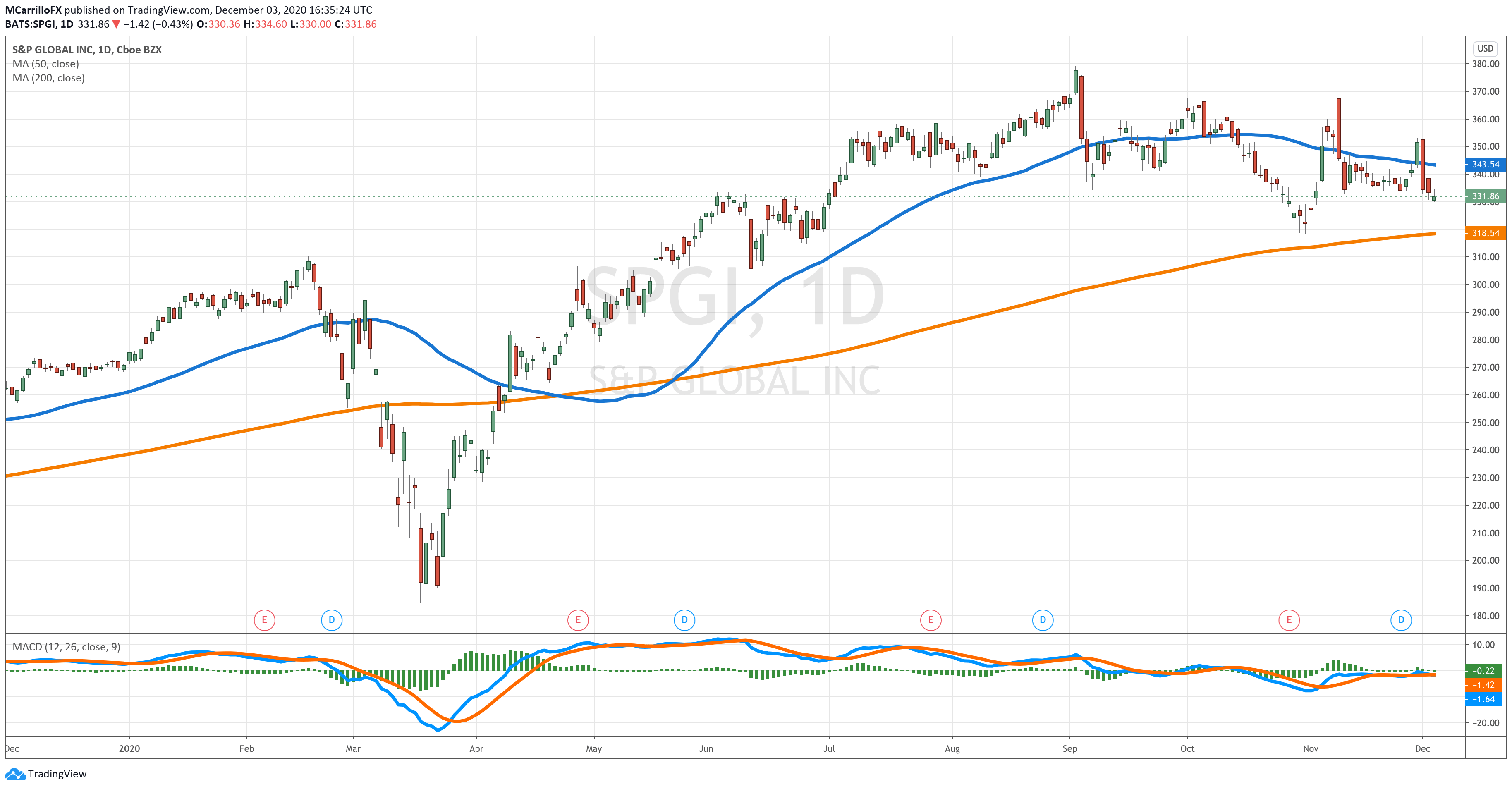 Shares of S&P Global Inc, traded with the code SPGI, are trading negatively on Thursday for the third day in a row.
Previously this week, the company jumped Monday to test its highest level since November 9 at 353.16 dollars per unit on the back of the news of the acquisition of IHS Market. However, the share got a rejection at that level and started a two-day decline that sent it over five percent down in three days.
The decline was influenced by the announcement of two legal firms about an investigation of IHS's purchase by S&P Global.
On Thursday, SPGI tested the 330.00 level, its minimum since November 3. Currently, the unit is trading at 331.83 dollars per unit, which is 0.44 percent negative on the day.
According to TheStreet Quant Ratings, S&P Global Inc is a stock to "buy" with a target price of 443.68 dollars per unit. "The company's strengths can be seen in multiple areas, such as its revenue growth, expanding profit margins, good cash flow from operations, solid stock price performance and notable return on equity. We feel its strengths outweigh the fact that the company has had sub par growth in net income."
On the other hand, CFRA considers SPGI as a "three stars hold" stock with a 12-month target price. "The Indices revenue, while durable due to SPGI's brand, is also leveraged to the level of equity markets and while the data business is growing, its margins are showing signs of plateauing given the highly competitive and fragmented market."
Meet The Author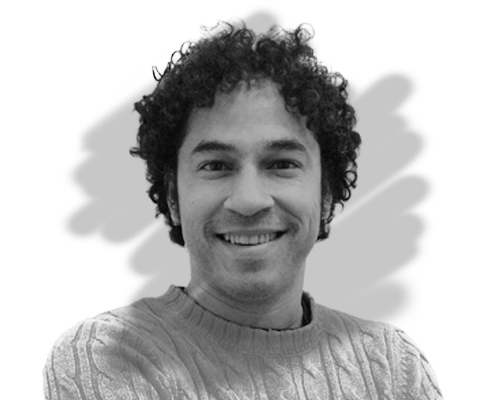 Mauricio Carrillo
Senior Reporter
Mauricio is a newer member of the team and a very welcome addition. He is a financial journalist and trader with over ten years of experience in stocks, Forex, commodities, and cryptocurrencies. This experience means he has an excellent understanding of the markets and current events.
Investing News


Dec 9th, 2020 - 4:47 PM (GMT)


Dec 4th, 2020 - 4:58 PM (GMT)


Dec 2nd, 2020 - 4:32 PM (GMT)
Related Pages