BitMEX Adds Ripple, XRP Price Jumps Over 10%
Feb 6th, 2020 - 4:05 PM (GMT)
Category - Crypto News
32

Views Today
BitMEX, which manages one of the largest crypto derivatives trading platform, launched XRP perpetual swap contracts on Wednesday. Thus, crypto traders can open long or short positions on Ripple without actually owning the coin.
XRP Price Surges Over 10%
The price of XRP jumped over 10% on the news. On Tuesday morning, the coin was trading at around $0.25 and surged to $0.28 following the announcement.
For those unfamiliar, a perpetual swap contract is similar to a traditional futures contract, but without an expiry date or settlement. These contracts simulate a margin-based spot market and tend to trade very close to the reference index price. Elsewhere, the prices of futures contracts might deviate significantly from the prices of their underlying assets.
BitMEX said that it offered XRP perpetual contracts with leverage of up to 50x. Platform users can trade Ripple against the US dollar. When a trader uses the maximum leverage, it means that he needs only $100 of his own funds to enter a $5,000 position.
Even though the markets have known about BitMEX's intention to add Ripple at least from last month, the price reacted positively on hopes that the platform will bring more liquidity.
Ripple is currently the third-largest blockchain-based cryptocurrency by market cap, after Bitcoin and Ethereum. The total valuation of the network is over $12 billion.
Besides the BitMEX listing, the surge behind XRP might also be explained by the bullish mood of the crypto market in general. Bitcoin, Ethereum, Bitcoin Cash, EOS, and other cryptocurrencies have also surged during the same period.
BitMEX CEO Calls XRP "Dogs**t"
Despite listing XRP on its crypto derivative exchange, Arthur Hayes, co-founder and CEO of BitMEX, called the cryptocurrency "dogs**t" in one of his latest tweets.
Is it called Ripple, XRP, or dogshit? Who knows, who cares. It's worth more than zero so it's time to trade the USD pair on BitMEX. Boo-Yaka-sha!
Hayes' harsh comments coincide with the opinion of many Bitcoin supporters who don't endorse Ripple for being too centralising and acting like a typical corporation, while XRP resembles a security rather than a cryptocurrency.
However, no matter how unlikable XRP is for Hayes, many industry onlookers said that his comments don't bode well for BitMEX, though he has a lot of supporters too.
BitMEX's announcement came about one month after competitor rival Binance Futures added XRP/USDT perpetual contract with a leverage of up to 75x.
Ripple Continues to Expand Globally
No matter what XRP traders say, the company that runs the Ripple network is busy with growing its presence in the global payments industry. After partnering with Ripple last year, money transfer service MoneyGram is now using the XRP-powered cross-border payment system called On-Demand Liquidity in five payment corridors worldwide.
Asheesh Birla, Ripple's SVP of product management and corporate development, explained in a webinar published on Wednesday:
[Bitso] moved $18 million of remittance through XRP in the final weeks of December and that's been growing at 15-20% per week. For MoneyGram, they're now live in five corridors using On-Demand Liquidity. And now, 10% of their US to Mexico [corridor], which is their largest corridor, is moving over to XRP and ODL.
Meet The Author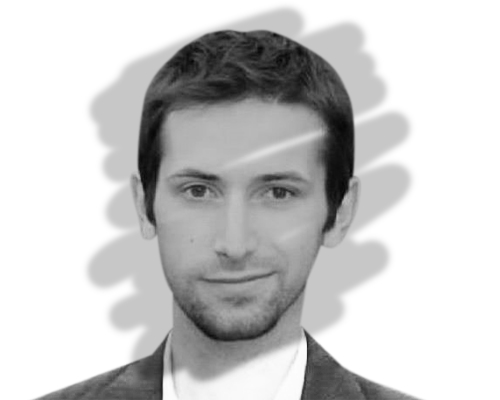 Anatol Antonovici
Senior Reporter
Anatol has been writing for our news site for a year and is the newest member of our team. While he's new to us, he's certainly not new to trading with over 10 years' experience being a professional financial journalist and working in the markets.
Investing News


Dec 9th, 2020 - 4:48 PM (GMT)


Dec 8th, 2020 - 4:22 PM (GMT)


Dec 7th, 2020 - 4:48 PM (GMT)
Related Pages