Crypto Exchange Huobi Launches Blockchain Phone
Sep 6th, 2019 - 9:54 AM (GMT)
Category - Crypto News
30

Views Today
Crypto exchange Huobi is supporting a project that develops blockchain-based smartphones. Known as Whole Network, the project is working on its own digital token called NODE, which will be listed on Huobi Prime – Huobi's IEO (initial exchange offering) platform.
Huobi's Phone to Debut in Asia
The blockchain smartphone, called Acute Angle, is about to debut in Southeast Asia in the fourth quarter of this year, and then will reach the US and Europe. The good news is that the device is cheaper than counterparts like "Finney," a blockchain phone created by Sirin Labs and priced at around $1,000.
Huobi's phone is aimed at crypto traders and will incorporate digital wallets and an app store for dApps and crypto-related applications.
Huobi CEO Livio Weng commented:
We think blockchain phones are a promising area for future blockchain industry development.
Weng added:
As the industry develops and as innovations like 5G become increasingly integrated into our telecommunications systems, we believe more and more crypto communities will want to trade and transact from mobile devices.
Customers will be able to buy the Acute Angle phone with Huobi Token. The phone, which will be available in China from next week, is based on a version of Android. The blockchain smartphone costs only $515, which half the price of Sirin Labs' device.
Huobi Launches NODE Tokens on September 11
The Acute Angle is created by Whole Network, which is partly sponsored by Huobi via its venture capital arm Huobi Capital. Whole Network's NODE token, which will launch on September 11, will be available on Huobi Prime.
The total supply of NODE will be capped at 10 billion tokens. Smartphone owners will be rewarded with NODE for activities like watching ads, downloading apps, inviting friends, sharing content, and so on. Part of the tokens will be allocated to the developer team, private investors, promoters, and more.
Huobi's announcement came soon after China Telecom, the telecom giant owned by the Chinese government, released a whitepaper on blockchain smartphone. The company is thinking about ways to integrate 5G smartphones with Ethereum and convert these into digital asset management platforms.
Huobi is one of the largest cryptocurrency exchanges in the world, boasting a daily trading volume of over $580 million. The company is quite ambitious and is working on a range of products and collaborations that expands its horizon.
On September 5, Huobi University, the company's research and education arm, partnered with the University of Gibraltar to jointly work on a number of blockchain research and educational projects. This is Huobi University's first partnership with a Western institution.
Jianing Yu, President of Huobi University, commented on the MOU:
From our perspective, the most exciting potential outgrowth of this lays in creating a gateway to share China's cutting-edge blockchain practices and theories with the rest of the world and, at the same time, bringing cutting-edge theories and practices from the West and elsewhere to China.
Meet The Author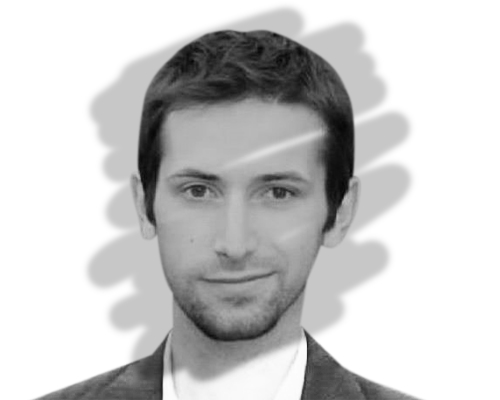 Anatol Antonovici
Senior Reporter
Anatol has been writing for our news site for a year and is the newest member of our team. While he's new to us, he's certainly not new to trading with over 10 years' experience being a professional financial journalist and working in the markets.
Investing News


Dec 9th, 2020 - 4:48 PM (GMT)


Dec 8th, 2020 - 4:22 PM (GMT)


Dec 7th, 2020 - 4:48 PM (GMT)
Related Pages