Deutsche Bank Investigated by US DOJ For Deals With 1MDB
Jul 12th, 2019 - 9:36 AM (GMT)
Category - Investing News
39

Views Today
The US Department of Justice started investigations into German banking giant Deutsche Bank and its relationships with Malaysian investment fund 1Malaysia Development Berhad (1MDB), the Wall Street Journal (WSJ) reports, citing people familiar with the matter.
The Justice Department is examining whether Deutsche infringed anti-money laundering and foreign corruption laws when it supported state fund 1MDB.
Another Blow For Deutsche Bank
On Monday and Tuesday, Deutsche Bank saw its stock price declining by over 9% after it announced a massive restructuring that will result in 18,000 job cuts. Now the German bank is hit again by the US Justice Department.
US officials want to know whether Deutsche violated laws when it helped the Malaysian fund raise $1.2 billion five years ago.
The investigation is part of a broader probe that involves 1MDB. The US investigators have examined Goldman Sachs for years for its deals with the investment fund. As it turns out, a former Goldman executive later worked for Deutsche and might have been associated with illegal activities.
1MDB, which is backed by the state, was hit by major scandal after it was discovered that billions of US dollars were drained from the fund from 2009 to 2014. The scandal had its culmination when Malaysian Prime Minister Najib Razak resigned. US officials say that about $4.5 billion were stolen. Most of the funds were used to pay bribes and buy luxury goods.
Another former Goldman Sachs executive, Tim Leissner, is helping the Justice Department with the investigation. He pleaded guilty in 2008 and confessed that he helped drain billions from 1MDB when he worked at Goldman. Now he is working with the authorities to investigate Deutsche.
The German bank responded in an email seen by WSJ:
Deutsche Bank has cooperated fully with all regulatory and law enforcement agencies that have made inquiries relating to 1MDB.
Deutsche said that the fund misled it during transactions.
The company explained:
As stated in asset forfeiture complaints filed by the U.S. Department of Justice, 1MDB made 'material misrepresentations and omissions to Deutsche Bank officials' in connection with 1MDB's transactions with the bank. This is consistent with the bank's own findings in this matter.
Peter Carr, a representative of the US Department of Justice, declined to comment.
Trump Defends Deutsche
Soon after the news came out, Trump mentioned Deutsche in a Twitter thread on Thursday. He criticised the "fake news" media that has attacked the bank for its practices over the last few years. The US President said:
A bank that I did use years ago, the now badly written about and maligned Deutsche Bank, was then one of the largest and most prestigious banks in the world! They wanted my business, and so did many others.
The German bank has been hit by several financial scandals during the last decade, paying over $18 billion in fines. Regulators and prosecutors have subpoenaed documents, interrogated executives, and raided Deutsche's headquarters in Frankfurt. As a result, the bank decided to deploy a massive overhaul and depart from its investment banking business.
Meet The Author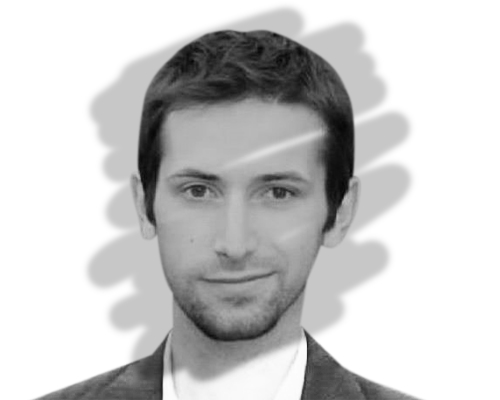 Anatol Antonovici
Senior Reporter
Anatol has been writing for our news site for a year and is the newest member of our team. While he's new to us, he's certainly not new to trading with over 10 years' experience being a professional financial journalist and working in the markets.
Investing News


Dec 10th, 2020 - 4:32 PM (GMT)


Dec 9th, 2020 - 4:47 PM (GMT)


Dec 4th, 2020 - 4:58 PM (GMT)
Related Pages