Deutsche Becomes Member of JPMorgan's Blockchain Payment Network
Sep 18th, 2019 - 9:22 AM (GMT)
Category - Crypto News
33

Views Today
German banking giant Deutsche Bank has become part of the blockchain-based network Interbank Information Network (IIN), which is led by JPMorgan. The consortium includes over 300 banks that leverage the distributed ledger technology (DLT), an umbrella term that comprises blockchain, to exchange data on cross-border payments.
Blockchain Goes Mainstream
Blockchain technology enables network members to share data and value without intermediaries while maintaining a high degree of transparency. JPMorgan trialled the technology and then launched the IIN project in 2017. Meanwhile, it has expanded its network at a rapid pace since then, reaching to 320 banks and financial institutions.
On Sunday, the Financial Times reported that Deutsche Bank joined the INN to contribute to the progress of the payment industry. The consortium aims to speed up payments and reduce delays, which affect about 1.5% of cross-border transactions. The DLT enables members to get instant access to transfer data.
The majority of current IIN members are banks who use JPMorgan as an intermediary bank to carry out cross-border payments for their customers. On the other side, Deutsche is the world's largest bank that handles euro payments. Thus, the German bank will counterbalance the role of JPMorgan within the network and will contribute to the blockchain adoption.
Takis Georgakopoulos, head of payments at JPMorgan, commented:
A network that only has JPMorgan's clients will have very big natural limitations. It would mean that all of these other smaller banks would still need to have bifurcated procedures, what they do with JPMorgan and what they do with other banks would still have to be different.
The executive added:
Having Deutsche join — and hopefully Deutsche will be the first of several other large banks — is going to help us drive towards ubiquity and ubiquity is a pre-requisite for the success of the network.
According to Georgakopoulos, IIN helps JPMorgan save time and money. Blockchain allows the banking giant to settle issues within hours instead of up to 16 days.
Deutsche Bank to Benefit From IIN
Ole Matthiessen, head of Deutsche Bank's cash management division, said that the blockchain network would enable the bank to provide better services to customers and cut the costs associated with difficult payments. Cash Management and transaction banking in general has been Deutsche's only division that performed well globally. In July, the German bank announced massive restructuring that would mostly hit the investment unit.
Matthiessen stressed that Deutsche's competitors were not other banks only, but new players as well, including those who implement innovative technologies like blockchain. Thus, Germany's largest bank had to become efficient enough to offer seamless payments.
The executive concluded:
It [joining IIN] is definitely directionally a very important step for us because it will help drive [client] satisfaction.
Currently, the INN network includes 320 members in total, of which 65 have already applied the system while the rest of the members have signed letters of intent.
As per Georgakopoulos, INN plans to add 80 more companies.
Meet The Author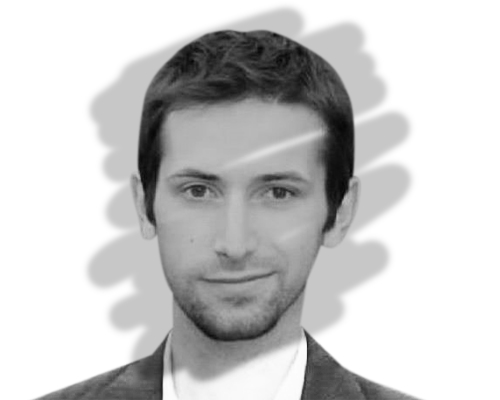 Anatol Antonovici
Senior Reporter
Anatol has been writing for our news site for a year and is the newest member of our team. While he's new to us, he's certainly not new to trading with over 10 years' experience being a professional financial journalist and working in the markets.
Investing News


Dec 9th, 2020 - 4:48 PM (GMT)


Dec 8th, 2020 - 4:22 PM (GMT)


Dec 7th, 2020 - 4:48 PM (GMT)
Related Pages