IC Markets Gives up on Migrating Non-Australian Accounts
Jun 26th, 2019 - 9:27 AM (GMT)
Category - Forex News
40

Views Today
IC Markets, the largest Forex and CFD broker in Australia, gave up its earlier decision to migrate the trading accounts of overseas clients.
Last week, the broker said that all trading accounts of non-Australian clients would be moved to a subsidiary in Seychelles. However, after customer feedback, the broker gave up this move.
Plans to Halt Australian Business
IC Markets told clients via email that it would automatically move non-Australian trading accounts to its subsidiary in Seychelles called True ECN Trading Ltd. The latter is regulated by the Financial Services Authority of Seychelles and can offer the same features and leverage ratio as IC Markets' business in Australia.
The move seemed to be forced by the increasing pressure from the Australian Securities and Investments Commission (ASIC), which requires retail trading providers to halt businesses outside the homeland, especially those operating in the Chinese market.
IC Markets' decision is not an isolated case. In May, Australian brokers Vantage FX and IFGM told their clients that they would soon migrate or even close their accounts on the pressure from the ASIC.
IC Markets even created a dedicated webpage, explaining the reasons and procedures related to the migration of accounts. The decision should have been taken effect on July 1 of this year.
Upon migration, all trading features and perks would have remained the same. The only things that would have differed are the legal counterparty, the regulator, bank accounts, and the dispute resolution procedure.
The broker said in its letter to clients:
Pursuant to clause 29.6 of the IC Markets AU Account Terms, IC Markets AU will assign your trading account to IC Markets SC. The assigning of your trading account will take place on 30 June 2019. No action or response is required from you if you wish to continue trading after the assignment.
Decision Reversed
However, as FinanceMagnates found out, IC Market suddenly reversed its decision and would continue to serve overseas clients through its Australian subsidiary.
The broker said in another email sent to clients:
Following the valuable feedback of all our clients, we are pleased to inform you that we have made the decision to maintain your trading account(s) with International Capital Markets Pty Ltd (IC Markets AU).
No changes will be applied to the trading conditions used by clients of IC Markets Australia. The company highlighted that client funds would continue to be held with top tier AA rated Australian banks in a segregated trust account.
Thus, the broker's trading services will continue to be under ASIC regulation. All current open positions will keep untouched, including account history.
Nevertheless, clients are encouraged to open trading accounts with IC Markets EU, another subsidiary of IC Markets Group. The European unit is regulated by the Cyprus-based financial regulator CySEC.
As of today, IC Markets' European domain has been launched, yet the broker clearly mentioned the CySEC subsidiary as an alternative to the Seychelles business where it planned to move its non-Australian clients.
Clients who wish to maintain their Australian accounts don't need to do anything. IC Markets also stressed that all subsidiaries in Australia, Seychelles, and Cyprus store the funds in segregated accounts as per the regulations valid in each country.
Interestingly, IC Markets announced record average daily volumes (ADV) for May. Thus, last month, the broker saw an ADV of $19.4 billion on a monthly total of $447 billion. For comparison, the ADV of the first quarter of 2018 was $15.6 billion. The total monthly volume of $447 billion represents an incredible 30% increase compared to the previous record from August 2017, at $343 billion.
IC Markets Director Angus Walker commented:
The continued surge in IC Markets trading volumes comes as a result of the success of our customer first strategy.
Meet The Author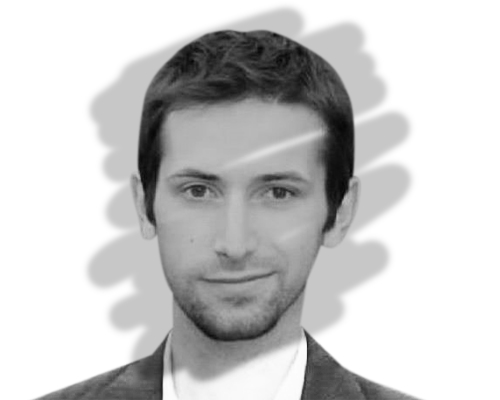 Anatol Antonovici
Senior Reporter
Anatol has been writing for our news site for a year and is the newest member of our team. While he's new to us, he's certainly not new to trading with over 10 years' experience being a professional financial journalist and working in the markets.
Investing News


Dec 10th, 2020 - 3:29 PM (GMT)


Oct 13th, 2020 - 3:56 PM (GMT)


Oct 7th, 2020 - 3:46 PM (GMT)
Related Pages