ASIC is Taking Brokers by Surprise With New Requirements
Apr 17th, 2019 - 9:10 AM (GMT)
Category - Investing News
32

Views Today
The Australian Securities and Investments Commission (ASIC) is required Forex and contracts for difference (CFD) brokers to provide client data, according to a file seen by Finance Magnates. Last week, the Australian parliament voted an amendment that allows the regulator to develop a new legal framework aimed at brokers that operate on the continent.
ASIC Imposing Tighter Rules
The regulator is keen to convert its recently minted product intervention powers, and it looks quite determined. The ASIC has sent a data collection notice to brokers operating in Australia, asking for various kinds of information, such as customer numbers before December 2017 and by March 2019. The data has to be categorised by client type, location, and funds held in each jurisdiction. Besides, brokers are required to divide the client numbers by age, account size, income, and others. It is likely that brokers will have to distinguish between retail and professional traders.
Interestingly, brokers are required to present data related to customers accepted from overseas branches between January 2018 and March 2019. Also, they are obliged to reveal whether their employees' wages are impacted by clients' deposits, trading volumes or profits or losses.
And this is not all – the ASIC went even further by asking for data related to the turnover for 2017 and 2018, together with revenues by asset class and product, information regarding positions, swap rates, and other details.
It seems that the ASIC is ready to follow in the footsteps of the European Securities and Markets Authority (ESMA), which recently tightened regulations affecting European CFD and Forex brokers, requiring extensive reports and reviews describing the activity and performance since 2017. However, the ESMA required the data only after its rules entered into force, while the ASIC is suddenly pushing its data-centric approach without developing a new legal framework for the brokerage firms.
ASIC Keeps an Eye on Overseas Clients
In a communiqué published on April 11, the ASIC said that some local brokers might be breaking overseas laws by letting foreign retail investors trade CFDs, binary options and other OTC derivatives. Thus Australian trading platform providers were asked to suspend registering customers from overseas.
Interestingly, the ASIC's release mentioned the European Union (EU), Japan, and North America, but China was definitely in the spotlight.
Chinese authorities told the Australian regulator that:
Some online platforms are illegally engaged in Forex margin trading activities.
China is disturbed by any unauthorised broker that enables Forex margin trading without approval from local authorities. It said that it was illegal for any client to entrust an unlicensed firm to carry out Forex margin trading.
Thus, Australian brokers that accept Chinese traders are breaking the laws and should revise their approach.
ASIC commissioner Cathie Armour commented:
AFS licensees offering OTC derivatives to overseas retail clients should, as a matter of priority, seek advice on the legality of their offerings to these clients. Any non-compliant activities should cease immediately and be notified to ASIC and the relevant overseas authorities.
The ASIC's straight attack has taken local brokers by surprise, which are visibly upset with the new requirement. Some firms are ready to fight the regulator's decisions in court, though legal processes like these would be expensive and lengthy for many brokers.
It's worth mentioning that Australian brokers have enjoyed much freedom in the last few years while their European counterparts were pressed by the ESMA and others regulators. But the current move from the ASIC will force many Australian firms to set up offshore subsidiaries to mitigate the impact of drastic supervision.
All in all, European brokers might be winners in this situation, even though they are struggling with the ESMA's new restrictions.
Meet The Author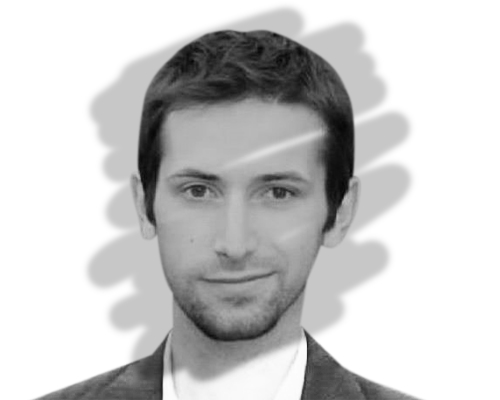 Anatol Antonovici
Senior Reporter
Anatol has been writing for our news site for a year and is the newest member of our team. While he's new to us, he's certainly not new to trading with over 10 years' experience being a professional financial journalist and working in the markets.
Investing News


Dec 10th, 2020 - 4:32 PM (GMT)


Dec 9th, 2020 - 4:47 PM (GMT)


Dec 4th, 2020 - 4:58 PM (GMT)
Related Pages