LMAX Appoints New Executive, Reports Record H1 Results
Aug 8th, 2019 - 10:50 AM (GMT)
Category - Crypto News
37

Views Today
LMAX Exchange, a global fintech firm that operates institutional execution venues for Forex trading, appointed a new top executive earlier this month. Thus, Peter Leonidou, who previously worked for Saxo Bank, became LMAX's director of sale and business development, according to his LinkedIn profile. Last week, the company reported record H1 results.
Leonidou to Help LMAX Expand Business
Leonidou will help LMAX grow and manage its business, especially after it acquired CB Capital, a retail broker licensed by the Cyprus Securities and Exchange Commission (CySEC). LMAX CEO David Mercer explained that the move would mitigate some of the Brexit-related risks. By operating CB Capital, LMAX can continue to offer its exchange solutions in the European Union. Also, the acquisition will help LMAX grow its presence in the Southern European and Middle East regions.
London-based LMAX comprises three main divisions, including LMAX Exchange, LMAX Global, and LMAX Digital, which is a cryptocurrency exchange. The company operates an international exchange infrastructure with matching engines in the London, New York, and Tokyo.
Leonidou will work in Cyprus for the new position. He has a great experience dealing with Forex brokers. Previously, he worked for B2Broker as FX and cryptocurrency liquidity and technology provider. He also held several positions at FXTM, Saxo Bank, Leverate, and Alpari, among others.
LMAX Reports Record H1 Results
At the end of July, LMAX reported an impressive performance for the six months through June of this year. The company had a record six-month period despite the challenging regulatory environment in the European Union.
Thus, LMAX reported in the first half a gross profit of $25.8 million, up 27% from the same period in 2018. The Earnings Before Interest, Taxes, Depreciation and Amortization (EBITDA) in the first six months rose 50% year-on-year, to $11.3 million. Also, LMAX said that the notional trading volume across exchange increased by 7% compared to H1 2018.
The company is among the most profitable operators in the Forex execution sector. It had record interim results across all key indicators, including profitability, volumes, and margins.
CEO David Mercer commented on the results:
Building on our record year in 2018, we have succeeded on continuing the strong momentum into the first half of 2019 and have broken yet more records. LMAX Digital, our institutional-only crypto currency exchange, has achieved outstanding results with over 7 million trades completed since launch and is our fastest ever growing exchange.
Indeed, LMAX Digital demonstrates record figures as it benefits from crypto adoption. The crypto exchange, which is aimed at institutional clients only, saw a record $5 billion traded on its platform in May. The unit saw an increasing activity from Asia, with Japan at the forefront. Besides, there is a growing interest from US and European institutions.
Meet The Author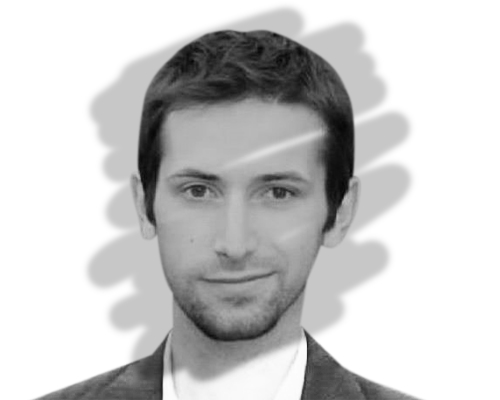 Anatol Antonovici
Senior Reporter
Anatol has been writing for our news site for a year and is the newest member of our team. While he's new to us, he's certainly not new to trading with over 10 years' experience being a professional financial journalist and working in the markets.
Investing News


Dec 9th, 2020 - 4:48 PM (GMT)


Dec 8th, 2020 - 4:22 PM (GMT)


Dec 7th, 2020 - 4:48 PM (GMT)
Related Pages