Swissquote Launches Three New CFDs on Asian Indices
Sep 16th, 2020 - 3:43 PM (GMT)
Category - CFD News
34

Views Today
Swiss banking group and brokerage Swissquote announced the addition of three new contracts for difference, also known as CFDs, based on Asian equities indices in its trading platforms.
According to a press release published by the company, Swissquote now supports #NIK225, which represents Spot Japan 225, #China50, which accounts for Spot China 50, and #China50M, which is Forward China 50.
The report says:
Swissquote's FX platforms also allow you to trade on the movements of all the main European and American stock indices, as well as Japan's. Most of these CFDs are available both as Forward (with an expiration date) or Spot/Synthetic (no expiration date, overnight rollover/swap interest applies).
With the decision, one of the most important online trading banks in Switzerland is expanding its trading print in Asia and offering more CFDs and stock access to its customers.
Previously, Swissquote added a CFD on WTI crude oil in May. The OIL100 was designed to cover the most traded commodity in the world with a contract for difference that tracks the price variation of the US OIL benchmark.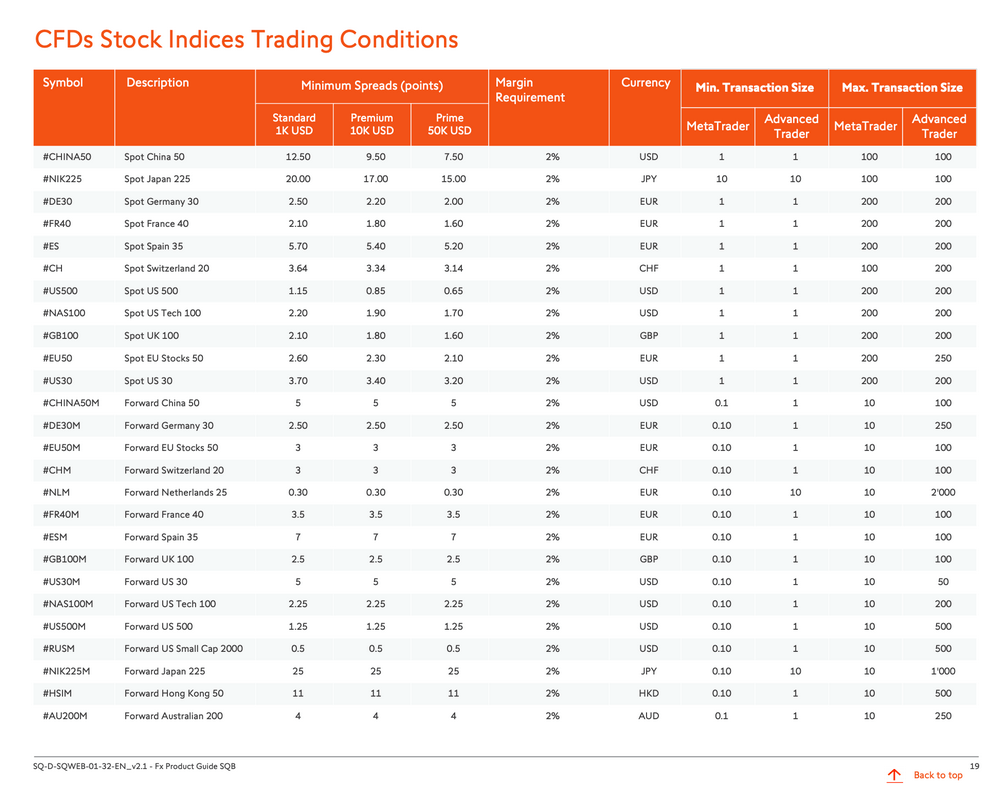 Swissquote to Sponsor The Genève-Servette Hockey Club
Today, Swissquote also announced the sponsorship of the Genève-Servette Hockey Club as an attempt to raise its brand awareness in the Swiss Confederation.
Swissquote has become a "gold partner" of the club for the 2020-21 ice hockey season. Its logo will be displayed on the plates of Gauthier Descloux and Daniel Manzato in all matches.
Swissquote Stock Analysis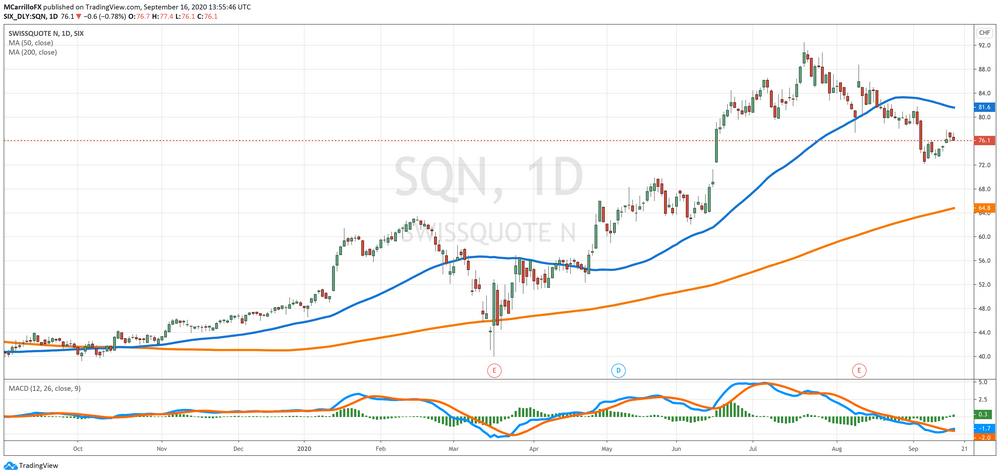 Shares of Swissquote are trading down for the second day in a row as traders capped the recovery started on September 9 minimum at 73.10 Swiss francs per unit, when it hit September 14 high at 77.90 Swiss francs.
After two days of drops, the SQN share is now trading at 76.10 francs per unit, which is 0.78 percent negative in the day.
Technical indicators are mixed with MACD signaling a change in the trend but losing momentum. Moving averages are mixed too with the 50 days MA going down, but the 200-day moving average heading north.
Significant supports are at 72.00 francs per unit. Then, there is no important buying interest until 69.80 francs. On the upside, resistances are at the mentioned 77.90, followed by 80.00 and 81.70 francs per share.
Meet The Author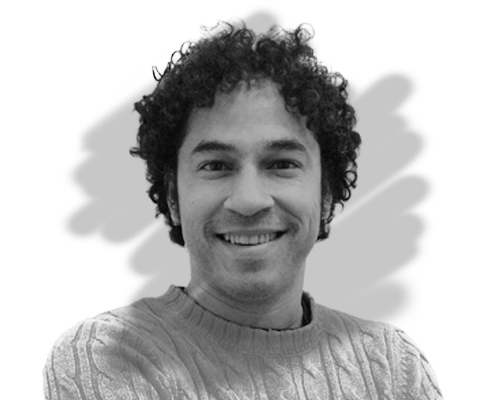 Mauricio Carrillo
Senior Reporter
Mauricio is a newer member of the team and a very welcome addition. He is a financial journalist and trader with over ten years of experience in stocks, Forex, commodities, and cryptocurrencies. This experience means he has an excellent understanding of the markets and current events.
Investing News


Dec 4th, 2020 - 5:13 PM (GMT)


Oct 5th, 2020 - 2:42 PM (GMT)


Aug 25th, 2020 - 4:02 PM (GMT)
Related Pages