Cboe to Launch Europe Derivatives After Buying EuroCCP
Jul 1st, 2020 - 5:28 PM (GMT)
Category - CFD News
32

Views Today
The Chicago Board Options Exchange is going to Europe to open its very own Cboe Europe derivatives platform as soon as the first half of 2021. In what way? The Cboe has just finished the purchase of EuroCCP, a leading pan-European equities clearing house.
According to a press release published by the Cboe, the US largest options exchange company plans to launch "a modern, vibrant pan-European derivatives market," supporting futures and options on six key European equity indices. The operation is still subject to regulatory approvals.
The company plans to add futures and options on additional European indexes and benchmarks in the middle term, depending on customer demands.
In order to communicate the plan, the company will hold an investor call on Thursday, July 2, at 8:30 am eastern time. Cboe leaders will discuss any related topic and the firm's pan-European derivatives strategy.
David Howson, President of Cboe Europe, said:
This deal marks the beginning of the next chapter for Cboe Europe and, together with EuroCCP, we couldn't be more excited to further deliver on our pan-European mission by planning the launch of Cboe Europe Derivatives. We have listened to the needs of market participants and are designing this new market from a pan-European point-of-view, leveraging our global derivatives expertise, European equities footprint, and world class technology to build a more efficient equity derivatives market.
EuroCCP currently supports trading clearing for 37 investment venues representing 95 percent of all equity trades executed in Europe.
A Multi-Part Deal
As part of the agreement, Euronext will sell its 20 percent stake in EuroCCP to Cboe Global Markets in a deal reportedly worth 9 million euros. Before, EuroCCP was equally owned by Cboe Europe, Nasdaq, Euronext, ABN AMRO Clearing Bank, and The Depository Trust & Clearing Corporation.
CBOE Shares Analysis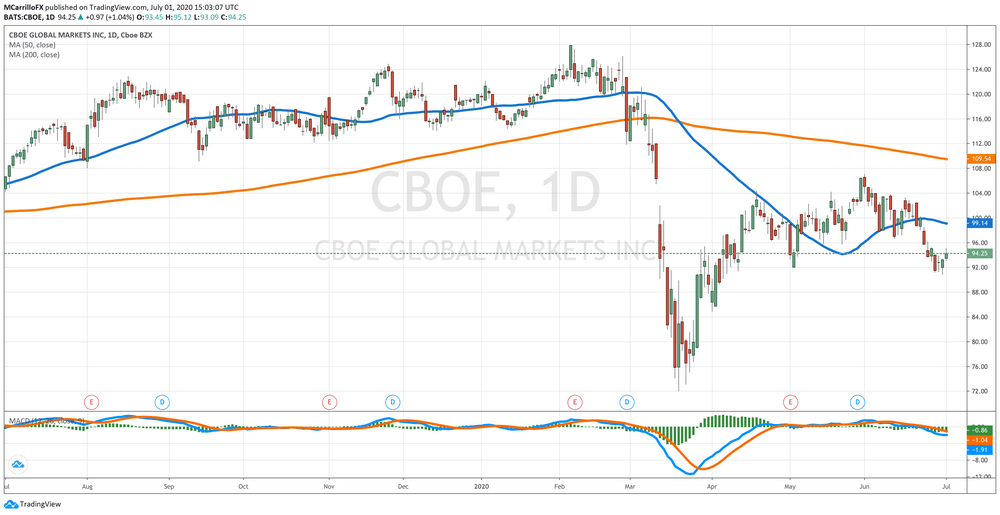 Shares of CBOE are trading positive on Wednesday for the second day in a row. The unit is following a rebound from the $91.00 level that was tested in the last four sessions, but it managed to hold that price.
Following the news on its expansion to Europe, CBOA is currently being exchanged at $94.62 per unit, which is 1.45 percent positive on the day. The unit looks still bearish, but some bullish revival is undergoing. The next level to pay attention to is $96.00.
As per the technical point of view, the stock is oversold with technical conditions deteriorating for CBOE. Momentum is negative and MACD is pointing to the downside. However, as said before, some reaction has been seen. As far as the unit remains above $94.00, the scoop is still open.
On the other side, CFRA analysts have CBOE as a "strong buy" stock with a 12-month price target at $132.00. CFRA highlights the CBOE's dominant market share of approximately 40 percent for the options market and nearly 20 percent market share of the United States.
We see revenue (less costs) growing 11% to 13% in 2020 given 2019's lower trading volumes and a surge in volatility, moderating to 1%-3% growth in 2021 and an organic growth rate of 3% by 2022. Option revenue grew 36% year-over-year in Q1 driven by average daily volume (ADV) up 51%, offset slightly by a 3% decline in rate per contract (RPC). Futures revenue was also up 36%, while U.S. equity revenue grew 14%.
Meet The Author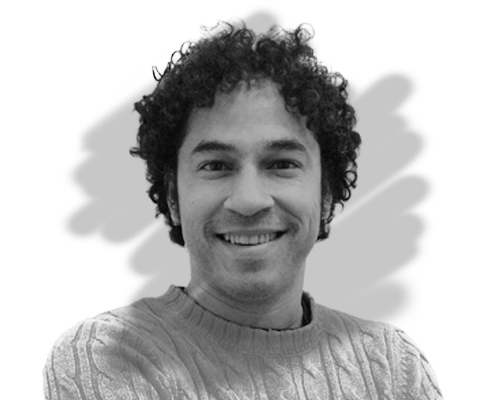 Mauricio Carrillo
Senior Reporter
Mauricio is a newer member of the team and a very welcome addition. He is a financial journalist and trader with over ten years of experience in stocks, Forex, commodities, and cryptocurrencies. This experience means he has an excellent understanding of the markets and current events.
Investing News


Dec 4th, 2020 - 5:13 PM (GMT)


Oct 5th, 2020 - 2:42 PM (GMT)

Sep 16th, 2020 - 3:43 PM (GMT)
Related Pages