CMC Reports Positive Figures For Q3 2020, Partners With Your Bourse
Jan 24th, 2020 - 3:59 PM (GMT)
Category - CFD News
31

Views Today
CMC Markets, which provides online trading solutions to retail traders as well as B2B platform technologies, released on Thursday its trading update for the third quarter of the fiscal year 2020, which coincides with the three months ended December last year. As per the report, online trading on CMC beat its own expectations for the quarter.
Net Operating Income Outperformed Previous Estimates
CMC's net operating income beat its previous forecasts for the third quarter of fiscal 2020, the company said. However, the latest update didn't provide the figures. CMC said that the indicator was driven by higher retention of client income compared to the first half of the current fiscal year. This led to higher revenue per active customers, even though it was dragged down lower client income amid more challenging market conditions through the quarter.
CMC CEO Peter Cruddas commented on the results:
CMC's performance continued to be strong during the third quarter. I am delighted that our strategy is delivering excellent results, as we continue to grow and diversify both our B2B and B2C businesses.
The CEO said:
We continue to have confidence in our ability to deliver further growth through platform partnerships and our strategy of attracting higher valued experienced clients.
Adding that this was the right strategy for the company amid the recent and upcoming regulatory changes.
Betting on experienced clients and institutional partners worldwide is a reasonable approach, considering that the European Securities and Markets Authority (ESMA) imposed several limits in regards to contracts for difference (CFD) and forex-related products aimed at retail investors.
Besides its performance update, CMC presented an outlook for the full fiscal year. The UK-based company said that the final quarter of fiscal 2020 started well, and together with Q3 FY2020 performance, the Board remained confident in the strong revenue performance. CMC expects net operating income to beat the upper end of the current forecasts. In other orders, net operating income for the full year is expected at 187.5 million pounds. Profit Before Tax will likely come in at £43.1 million.
CMC plans to announce its full-year, pre-close trading update report on April 3 of this year.
CMC Partners With Your Bourse
After adding 3 new commodity indexes in August last year, CMC continues to expand its multi-asset product range. Recently, the company reached an agreement with Your Bourse, which offers a cloud-based platform as a service. CMC plans to provide its liquidity solutions via the Your Bourse Liquidity Hub. This will benefit CMC clients, who will enjoy additional liquidity.
The UK-based trading provider will also have access to Your Bourse's liquidity management platform, which includes MT4 bridge/MT5 gateway, risk management, and data analytics.
CMC's business development manager Ross Newell commented on the collaboration:
We are excited to have Your Bourse as a CMC Markets liquidity distribution partner. With their highly competitive pricing policy and cutting-edge technology, this partnership will cater to a large number of our clients and increase the revenue potential of all parties.
Meet The Author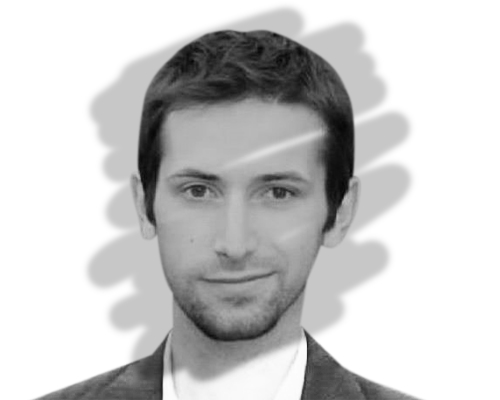 Anatol Antonovici
Senior Reporter
Anatol has been writing for our news site for a year and is the newest member of our team. While he's new to us, he's certainly not new to trading with over 10 years' experience being a professional financial journalist and working in the markets.
Investing News


Dec 4th, 2020 - 5:13 PM (GMT)


Oct 5th, 2020 - 2:42 PM (GMT)

Sep 16th, 2020 - 3:43 PM (GMT)
Related Pages