Admiral Markets Adds 7 New CFDs
Apr 25th, 2019 - 11:29 AM (GMT)
Category - CFD News
35

Views Today
Admiral Markets, which operates a Forex and contracts for difference (CFD) trading platform, announced last week the launch of seven new CFDs, which relate to stock market indices of Europe, Asia, Africa, and North America. In a separate statement, the company said that its UK businesses recorded a 32% increase in profits last year.
Admiral Markets Lists 7 New CFDs
In an effort to expand its asset index, Admiral Markets added seven new CFDs, including:
Canada60 – an index that tracks 60 largest companies listed on the Toronto Stock Exchange
HSCEI50 – an index that monitors the price fluctuations of 50 Chinese companies that list their H-shares on the Hong Kong Stock Exchange
South Africa40 – an index of 40 biggest companies traded on the Johannesburg Stock Exchange
India50 – an equity market index related to the National Stock Exchange of India
STXE600 – an index that tracks 600 entities listed on the stock exchanges of 17 European countries
Singapore25 – an index that monitors the performance of large and mid-size businesses in Singapore
Taiwan – an index that tracks 50 largest firms traded on the Taiwan Stock Exchange
The company, which has operations in Estonia, Cyprus, and the UK, said that the newly-added CFDs are available for trading through the MetaTrader 5 (MT5) platform. The first three CFDs relate to cash indexes while the rest of them represent index futures CFDs.
Investors can choose to open both long and short positions on the new CFDs, according to the statement. There will be no commission charged for the two instrument groups, including no overnight position financing payments (SWAPs).
Besides the new CFDs, Admiral Markets traders can use the MT5 platform to trade 19 other indices and over 3,300 other CFDs across ten classes, including Forex pairs, stocks, cryptocurrencies, commodities, and bonds.
UK Business Records Higher Annual Profits
Admiral Markets UK, the UK subsidiary of Admiral Markets Group AS, presented its financial report for 2018, which demonstrated a significant increase in profits despite the pressure from the European Securities and Markets Authority (ESMA), which recently came with new rules regarding CFDs.
Thus, last year, the broker noted a turnover of 7.16 million pounds, which is 29.9% higher than the turnover of 5.5 million pounds recorded in 2017. The figure represents the net commission income from broking Forex pairs, indices, precious metals, and equity CFDs.
The cost of sales also increased, moving up by 21.8% to over 773 thousand pounds. In spite of this, gross profit for the year still gained 30.9% to 6.4 million pounds.
Operating profit for the 2018 fiscal year rose 28.1% to 724 thousand pounds. The total profit after tax for the same period was £567,300, up 32% compared to the profit recorded in 2017.
The strong reporting of the UK business reflects similar results recorded by Estonia-based Admiral Markets AS. For 2018, the latter revealed net operating revenue of $27.5 million, up 25% compared to the previous year, driven by higher trading volumes and the launch of new products.
Admiral Market's results are surprisingly positive, especially after competitors like Plus500, IG, and CMC Markets have demonstrated a disappointing performance amid tighter regulation.
In an interview with FinanceMagnates, Admiral Markets Chairman and co-CEO Sergei Bogatenkov revealed the company's goal to expand by adopting new approaches. He said:
We are energetically expanding the list of tradable assets and bringing new markets to the attention of clients. For that, we put much effort into the information we provide to our clients via news, educational materials, content, production, and curation. Also, we care a lot about reviews on the internet and social media.
Meet The Author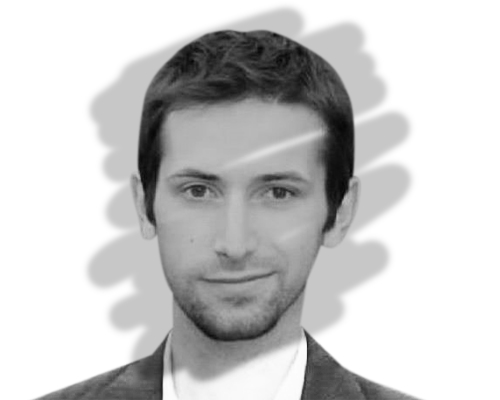 Anatol Antonovici
Senior Reporter
Anatol has been writing for our news site for a year and is the newest member of our team. While he's new to us, he's certainly not new to trading with over 10 years' experience being a professional financial journalist and working in the markets.
Investing News


Dec 4th, 2020 - 5:13 PM (GMT)


Oct 5th, 2020 - 2:42 PM (GMT)

Sep 16th, 2020 - 3:43 PM (GMT)
Related Pages