Plus500 Stock Loses 60% in Less Than a Week
Feb 19th, 2019 - 1:54 PM (GMT)
Category - CFD News
38

Views Today
Israel-based CFD trading platform provider Plus500 Ltd (LON: PLUS) has had a terrible month so far, with its share price declining by over 63% since February 12. At the time of writing, on February 19, the Plus500 stock traded on the London Stock Exchange (LSE) is priced at around 755.00 UK pounds, down 8.74% for the day as at 10:28 GMT.
What Happened
The crash started last week when the company admitted an accounting error that might have misled investors. Last year, Plus500 said that it had recorded no losses from client trading in 2017. However, it turns out that the company actually suffered losses of $103 million while there was an error in the 2017 Accounts. The initial financial report stated that.
In 2017, as in 2016 and 2015, the Company did not generate net revenues or losses from market P&L.
On Tuesday, February 12, 2019, Plus500 issued the preliminary results for 2018, which revealed that there was actually recorded a $103 million loss during the 2017 financial year due to strong client trading performance.
On Friday, the company confirmed that the words "or losses" found in the statements from the 2017 Accounts were, in fact, erroneous and included by mistake. The firm said.
Further, the Company confirms that it incurred a negative revenue impact of $19.5 million for the financial year ended 31 December 2016 (2015: $0.0 million.
Plus500 apologised for the error, but the market seems to show no mercy, with share price declining to the lowest level in 13 months.
Plus500 Gets Sell Rating From Canaccord Genuity
Even though Plus500's share has lost more than half of its value in less than one week, it seems that there is still more room for the bearish trend. Vancouver-based financial services firm Canaccord Genuity cut the target for Plus500 share to 546p from 1,052p. The broker is concerned about a potential decline in investor trust after the drafting error.
In a broker note on Plus500 issued Monday, Canaccord Genuity said that despite the company's explanations, investors might feel aggrieved and misled. The rating put additional pressure on the share price, which fell 12.48% on Monday.
Moreover, Plus500 said that the financial results for 2019 would be below expectations due to increased regulation of contracts for difference (CFDs) by the European Securities and Markets Authority (ESMA). Canaccord Genuity analysts said.
A cocktail of declining earnings, ongoing regulatory reviews and questions about integrity mean we still see substantial downside from the current price.
Besides, the broker admitted that it had been surprised by the weak number of new clients in the last quarter of 2018. The figure at 19,405 was below expectations at 29,316.
Odey Asset Management Increases Stake in Plus500
Despite the negative sentiment, London-based hedge fund Odey Asset Management, which is run by Crispin Odey, increased its stake in Plus500. On February 13, 2019, Financemagnates cited a regulatory filing from the London Stock Exchange, which revealed that Odey had bought about 2.5 million in ordinary shares, increasing its stake in the company to over 13% or nearly 14.8 million shares, up from 9.74%.
On February 19, Odey revealed that it had increased its stake in Plus500 again, at this time to 16.2%. The hedge fund seems to be confident in the long-term future of Plus500, trying to buy shares at a discount price.
At the moment, Plus500 share price doesn't have any support level, with the strong fundamentals pushing the price to ignore any technical analysis patterns and rules.
Meet The Author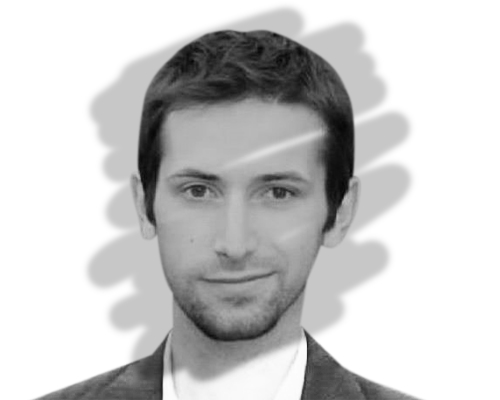 Anatol Antonovici
Senior Reporter
Anatol has been writing for our news site for a year and is the newest member of our team. While he's new to us, he's certainly not new to trading with over 10 years' experience being a professional financial journalist and working in the markets.
Investing News


Dec 4th, 2020 - 5:13 PM (GMT)


Oct 5th, 2020 - 2:42 PM (GMT)

Sep 16th, 2020 - 3:43 PM (GMT)
Related Pages