Plus500 Shares Decline Hard Despite Record Client Activity
Jun 5th, 2020 - 3:14 PM (GMT)
Category - CFD News
39

Views Today
The United Kingdom based online trading platform Plus500 has reported an increase of more than 100K new customers since the beginning of the second quarter. However, its outlook for 2020 remains unchanged.
Besides, Plus500 also published that more than half of its quarterly revenue has been reduced on customers generating unusually strong trading results. Shares of Plus500, PLUS, collapsed around 16% on Monday to its lowest level since March 30 at 1,010.0 pence.
Plus500 Sees Record Client Activity in Q2 2020
According to a press release published by the broker, Plus500 is experiencing record levels of customer trading activity in the second quarter of 2020.
The platform has already added 100,574 new traders since the beginning of Q2. Company's Q2 rose to at record levels of $249.00 million in Q2 to date. However, total revenue was reduced by customer gains to $102.5 million.
The reason is that unlike other brokers, Plus500 acts as a dealing desk where the platform behaves as a counterpart for traders' position. It is a market maker that when people win, it can lose money.
The press release said:
The Board continues to expect Customer Trading Performance to be neutral over time, consistent with aggregate Customer Trading Performance2 representing an insignificant proportion of revenue over many years historically.
Plus500 Outlook Unchanged
Despite the surge in new customers and the client's activity, the company said revenue and profitability for all of 2020 remain the same and are expected to align with market expectations.
The uncertainty regarding the duration of current levels of volatility and the push that the social distancing and work from home measures are giving to market activity remains uncertain. The company promised to provide more details in the second quarter report later in July.
As David Zruia, Interim Chief Executive Officer, acknowledges, customer trading performance is subject to high volatility and significant market movements. Those are likely to fluctuate.
This is magnified during periods of heightened market volatility such as those we are currently experiencing and given the growing scale of the business. Nonetheless we continue to expect this performance to revert to a medium-term historic level of near zero and our outlook for the year remains unchanged.
Plus500 Shares Analysis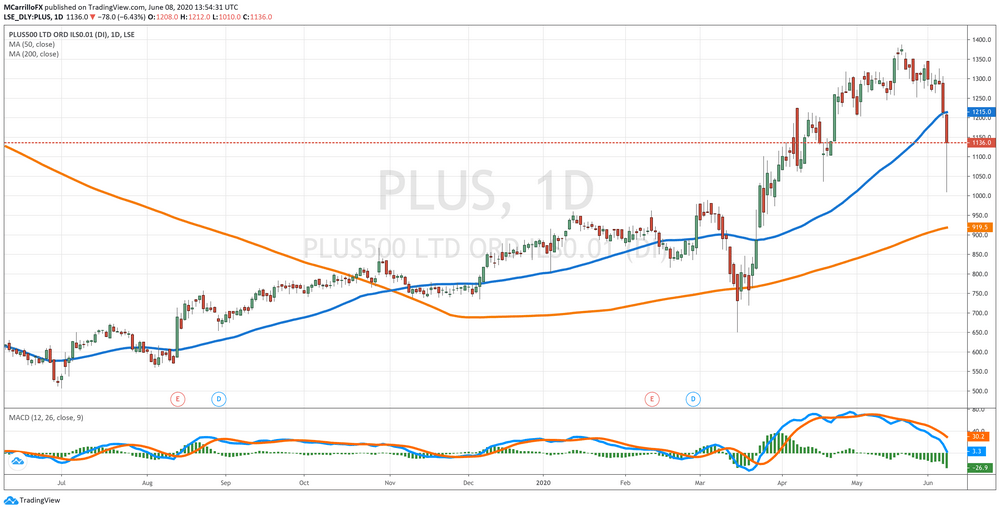 Shares of Plus500, also known as PLUS, collapsed around 16% early on Monday when starting the trading session in London. At that moment, PLUS fell to its lowest levels since March 30 at 1010.0 pence.
After three negative sessions, PLUS is now trading at £1,118, which is 7.91% negative in the day. The chart looks significantly bearish, and a close below £1,040.0 would be critical for more drops.
Previously, Plus500 informed that the firm purchased 39,600 PLUS shares on Friday in accordance with its buyback programme announced in February 2020.
The Company will hold the repurchased shares in treasury. Following the purchase of these shares, the remaining number of ordinary shares in issue will be 106,038,175 (excluding treasury shares), and the company will hold 8,850,202 ordinary shares in treasury. Therefore, the total voting rights in Plus500 will be 106,038,175.


Meet The Author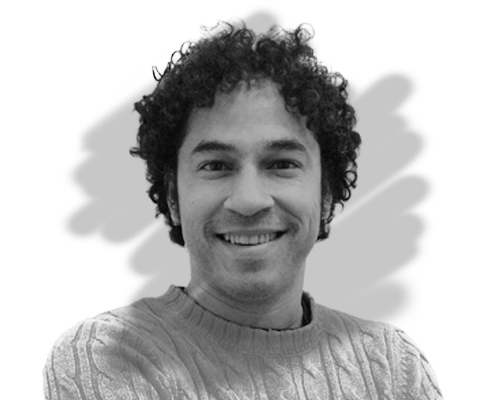 Mauricio Carrillo
Senior Reporter
Mauricio is a newer member of the team and a very welcome addition. He is a financial journalist and trader with over ten years of experience in stocks, Forex, commodities, and cryptocurrencies. This experience means he has an excellent understanding of the markets and current events.
Investing News


Dec 4th, 2020 - 5:13 PM (GMT)


Oct 5th, 2020 - 2:42 PM (GMT)

Sep 16th, 2020 - 3:43 PM (GMT)
Related Pages