FXCM Launches Six New Stock Baskets; Adds to Forex And Crypto
May 21st, 2020 - 4:05 PM (GMT)
Category - CFD News
38

Views Today
From now on, customers of FXCM offices in Australia and South Africa will be able to trade groups of stocks as one single CFD asset that will allow them to bet on a whole sector, not only one company.
Global retail broker and CFD provider for Forex, cryptocurrency, and stock assets launched six new baskets on Wednesday according to a press release published by the company.
The baskets, including diverse sectors, cover Big Techs, Chinese companies, BioTech, and eGaming companies, and they are offered to Australia and South Africa markets.
The broker, also known as Forex Capital Markets, launched other kind-of-indexes instruments in cryptocurrencies and foreign exchange fiat currencies related markets in the past. All assets will be tradable via contract for differences, where investors do not own the underlying asset but speculate with the fluctuation of prices between the opening and closing values.
The press release says:
FXCM's stock basket products combine the shares of multiple companies from one sector into a single tradable instrument, this allows customers to speculate on sectors as a whole instead of having to select a single company.
From eSports to BioTech
The broker announced the sectors covered by the Stock Baskets and, at the same time, highlighted that eSports and gaming have experienced a rise in trading volume up to 200%.
Sectors involved and symbols are as follow:
Esports & Gaming: ESPORTS
Big US Tech: FAANG
Biotech: BIOTECH
Chinese E-Commerce: CHN.ECOMM
Chinese Tech: CHN.TECH
eMini Dow Futures: US30
According to FXCM CEO Brendan Callan, baskets are an excellent way to start trading stocks and spread investments across different companies and manage their risk.
The stock baskets are another step in our continued journey into stock CFD trading, these baskets provide customers an easy one stop opportunity to speculate over sectors and subsequently trade stocks related to that particular industry.
Crypto And Fiat Baskets
Previously, FXCM has been offering baskets in a more core business for the company: Forex and, therefore, cryptocurrencies.
Last year, FXCM started its journey with baskets as it launched Forex baskets for the Yen Index, the Dollar Index, and Emerging Market Index. Representations of a fiat currency traded against major rivals.
Dollar index: US dollar against the British pound, the Japanese yen, and the Australian dollar
Yen Index: JPY against the CAD, EUR, GBP, and USD
Emerging markets index: USD versus the Chinese Renminbi, Turkish Lira, Mexican peso, and South African Rand
Later, the trading platform announced its new brand cryptocurrency basket called CryptoMajor, including Bitcoin, Ripple, Litecoin, Bitcoin Cash, and Ether.
Unlike other baskets in the industry and what makes it unique, the basket doesn't have pondered value between coins, but every crypto has equal weight in the basket.
The company also said they have plans to launch more stock baskets this year along with more single shares through contracts for difference.
Commission-Free Share CFD Trading by FXCM
Before the end of April, FXCM also launched its commission-free program for equities trading. That means that investors would be able to trade individual companies' shares in CFDs and for free.
According to their press release, while the expansion into share CFDs is initially focused on companies listed in the United States, including Tesla, Apple, Facebook, among others, the company made the promise to expand up to 100 companies in at least five countries.
The company aims to expand the number of individual stocks tradeable via CFDs to more than 100, covering at least five countries-all before the end of the year.
Meet The Author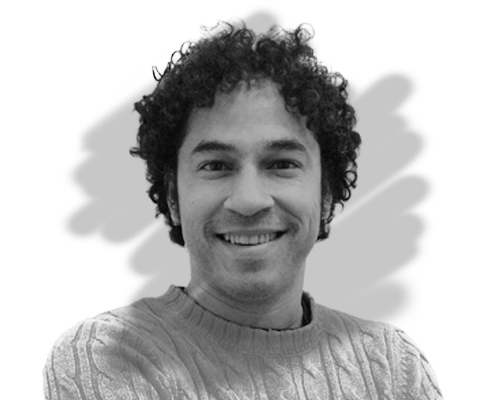 Mauricio Carrillo
Senior Reporter
Mauricio is a newer member of the team and a very welcome addition. He is a financial journalist and trader with over ten years of experience in stocks, Forex, commodities, and cryptocurrencies. This experience means he has an excellent understanding of the markets and current events.
Investing News


Dec 4th, 2020 - 5:13 PM (GMT)


Oct 5th, 2020 - 2:42 PM (GMT)

Sep 16th, 2020 - 3:43 PM (GMT)
Related Pages