FXCM Offers Fractional Shares, Commission Free CFD Trades
Jul 7th, 2020 - 3:42 PM (GMT)
Category - CFD News
39

Views Today
CFD focused trading platform FXCM is now supporting fractional share investments and zero commission trading in most of its CFD tradable assets, according to a press release published by the company.
From now on, customers of FXCM offices in London, Sydney, and Johannesburg will be able to trade CFDs of equities such as Netflix or Facebook for as little as 5 dollars in margin.
The press release states:
Traders not only see $0.00 commission after opening or closing trades but they now can hold positions on companies like Apple, Facebook, or Netflix – all for less than $5 in margin, all FXCM single stock CFDs are now available in one-tenth per share (0.1) increments.
In that framework, investors will be able to trade either 25 units or a 0.1 share of Amazon. In the same line, Tesla or other top companies in different markets. All of it in the way of contracts for difference.


Besides, FXCM is also offering zero commission trades. In other words, you will see $0.00 costs after opening or closing positions.
Brendan Callan, CEO of FXCM, highlighted that the current volatility environment is a challenge for retail traders. Fractional trading is a powerful tool for those who do not have enough money to buy expensive shares such as Amazon, or they want to manage risk on flexible trade sizes.
Callan said:
With the growing market volatility our customers, understandably, want greater control and variety in terms of their trading opportunities. With fractional trading available, this is exactly what we are providing; a user-friendly service allowing anyone to trade companies in a way that allows them flexible trade sizes. Combined with our commission-free single stock CFD pricing structure, we have made the trading of household named shares more accessible than ever before
New features will be available to all traders using MetaTrader 4, the proprietary Trading Station platform, and mobile applications.
Jefferies Financial Group Shares Analysis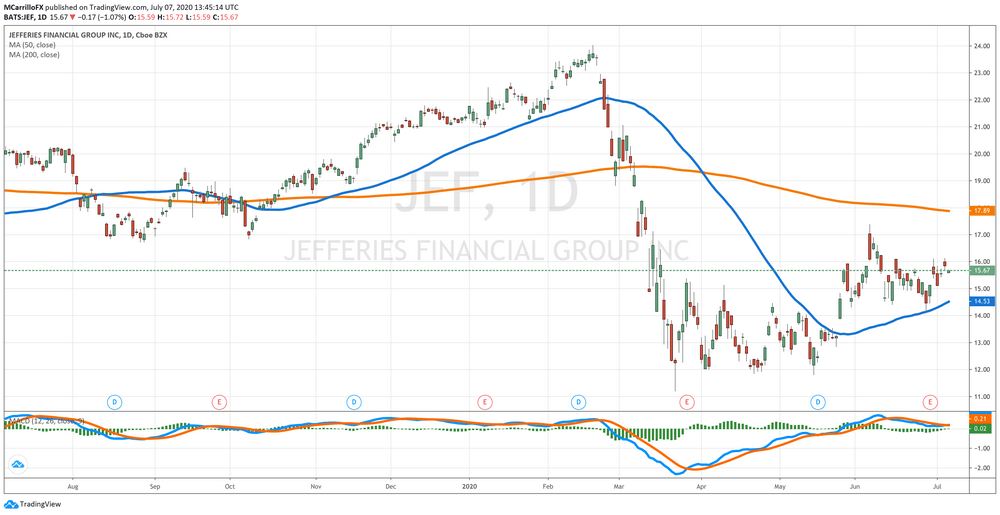 FXCM has been a Leucadia Company since 2015 when Leucadia Investments became the majority economic owner of FXCM. In that line, the firm is part of the merchant banking arm of Jefferies Financial Group.
So, let's talk about the Jefferies Financial Group share with a code of JEF.
Shares of Jefferies are trading negative on Tuesday after hitting its highest level since June 10 at $16.13 on Monday. Currently, JEF is moving at $15.71, which is a decline of 0.82 percent on the day. The chart looks neutral.
According to TheStreet Quant Ratings, JEF is a "sell" stock amid "steep decline in earnings per share in the most recent quarter in comparison to its performance from the same quarter a year."
In the same line, CFRA has Jefferies Financial Group Inc. as an investment to "sell" with a 12-month price target at $14.00.
CFRA says:
JEF's earnings are susceptible to swings in the M&A and capital markets (78% of net revenues in FY19) which have been under considerable pressure from recent economic stress and uncertain credit environment.
Meet The Author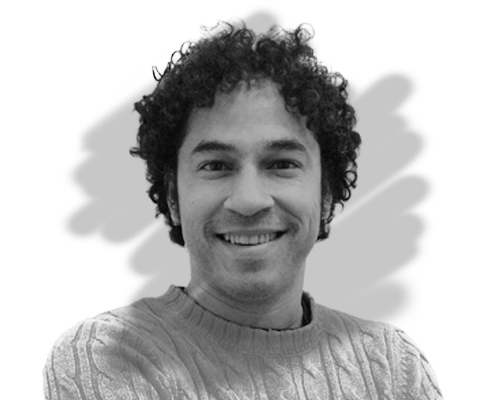 Mauricio Carrillo
Senior Reporter
Mauricio is a newer member of the team and a very welcome addition. He is a financial journalist and trader with over ten years of experience in stocks, Forex, commodities, and cryptocurrencies. This experience means he has an excellent understanding of the markets and current events.
Investing News


Dec 4th, 2020 - 5:13 PM (GMT)


Oct 5th, 2020 - 2:42 PM (GMT)

Sep 16th, 2020 - 3:43 PM (GMT)
Related Pages