COVID-19 Pushes Trading Platforms to Cut Leverage And Adjust Margins
Apr 7th, 2020 - 3:40 PM (GMT)
Category - CFD News
39

Views Today
Uncertain times require bold moves. The economic panic caused by the COVID-19 has caused extreme volatility in investment markets such as Forex, futures, and stocks in the last month.
Coronavirus related volatility has pushed currencies such as euro or dollar, stocks like Boeing and Tesla, and metals such as silver and palladium to be in a roller coaster of highs and lows.
In that framework, major trading platforms have decided to take measures to tackle volatility down and have changed leverages and margin requirements to trade certain assets.
This week, Dukascopy, Admiral Markets, Oanda, and IG have taken measures. Before, Forex.com and Saxo Bank, among others, made their movements.
The Volatility Love in The Times of Coronavirus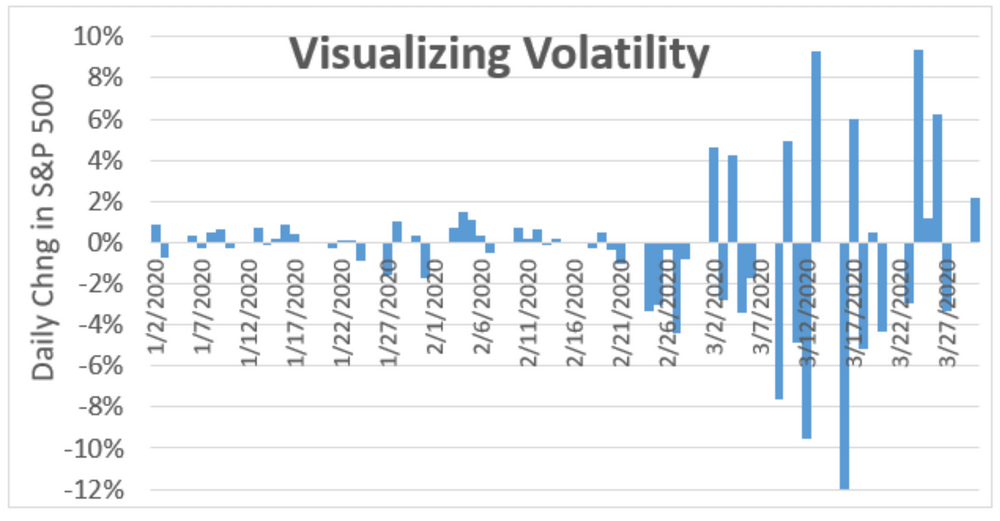 Visualizing Volatility by Wealth Enhancement Group
Virus-related volatility has been worrying in the last few weeks. Circuit breakers and limits up and downs have been triggered several times in the stock markets, 3-ish-per-cent declines or rallies every week have been experienced in Forex pairs such as EUR/USD, USD/JPY, and indices like the DXY.
In metals, for example, the gold has experienced weekly gains and declines around 8 percent, and palladium collapsed almost 30 percent on the week of March 9 and jumped 38 percent two weeks later.
As a matter of context, Wealth Enhancement Group's chief investment officer and business development Jim Cahn pointed out that "the anticipation of what is coming" has pushed volatility to levels not seen since the great recession.
If we take the S&P 500, for instance, the average daily price move (either up or down) since February of 1927 is 0.075%. Between March 1 and March 30, the average daily price move (either up or down) was 5.06%—that's more than 670x the normal daily average move. The graph below will help you visualize.
As a follow-up, Jim Glassman, Head Economic of commercial banking at JPMorgan, said in a report that volatility related to the virus is "worrying." However, rapid corrections help cushion supply shocks, and investors are pricing on strong futures earnings.
The catalyst for risk aversion is the uncertainty of how much the COVID-19 will impact economies; however, according to Glassman, "overall output is likely to remain stable."
The COVID-19 outbreak has rattled markets worldwide—equities are whipsawing and oil prices are tumbling as the virus spreads. But the fact remains that transient uncertainty is the main culprit for this volatility, and the economy may prove resilient once the outbreak is contained.
Now, let's talk about the measures taken by market players.
Admiral Markets Changes Margin Requirements
London-based broker Admiral Markets reduced the maximum possible leverage for professional clients on four crude oil-related CFD instruments, including WTI Spot, WTI Futures, Brent Spot, and Brent Futures.
The leverage will be 1:50 in these positions for notional position values up to 500,000 EUR or equivalent. For positions values above 500,000 EUR or equivalent, the leverage will be 1:10.
Dukascopy COVID-19 Leverage Reduction
Swiss trading platform Dukascopy cut leverage for commodities, indexes, and precious metals to 1:30. No changes to other investment assets.
IG's Changes to Margin
UK-based investment platform IG increased minimum margin rates on new positions going into the weekend. However, "no impact for retails traders or markets where minimums are already higher," and there will be no changes to existing positions.
Indices to 5% at 16:00 GMT
FX/Gold to 3% at 16:00 GMT
Oil (energies) to 15% at 16:00 GMT
According to the broker, margins rates returned to minimum rates of 1% Indices/FX and 5% Oil on Sunday. As changes will be dependent on market conditions, that can be applied to next weekend.
Oanda Japan Change Margins in Three Currency Pairs
Oanda Japan will change margin rates for specific pairs, including AUD/SGD, AUD/CAD, and CAD/JPY on April 13 from the regular 2% to the new 3%.
Previously, Oanda Changed Margins For AUD/CHF, AUD/JPY, AUD/USD, EUR/AUD, EUR/NOK, NZD/CHF, NZD/JPY, NZD/USD, and USD/NOK on March 30.
Previous margin and leverage actions from other trading platforms
Previously, Forex.com changed effective margins on March 22 to all MXN cross to 10%, and all NOK pairs to 7%. Also, margins in other 19 currencies were adjusted on March 23, including AUD/CHF, CAD/JPY, GBP/JPY, and NZD/JPY, among others in a range from 2% to 3%.
The Saxo Bank Japanese filial changed margins for some stocks and single stock CFDs on the midnight of March 14.
Meet The Author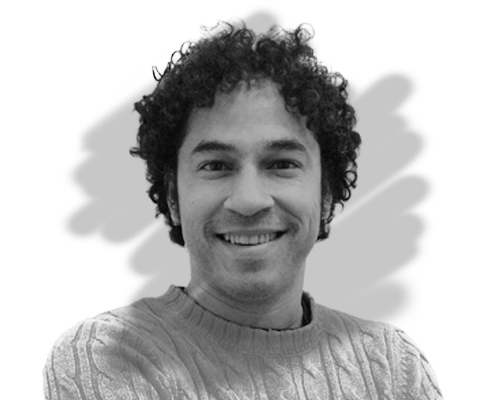 Mauricio Carrillo
Senior Reporter
Mauricio is a newer member of the team and a very welcome addition. He is a financial journalist and trader with over ten years of experience in stocks, Forex, commodities, and cryptocurrencies. This experience means he has an excellent understanding of the markets and current events.
Investing News


Dec 4th, 2020 - 5:13 PM (GMT)


Oct 5th, 2020 - 2:42 PM (GMT)

Sep 16th, 2020 - 3:43 PM (GMT)
Related Pages