Airline Shares Jump as Passengers Return to Airports
Aug 11th, 2020 - 3:19 PM (GMT)
Category - Investing News
36

Views Today
Last Sunday, over 832 thousand passengers went through airport checkpoints in the United States, 70 percent fewer people than last year, but a change in the odds that most investors are watching it closely.
Airlines around the world are among the companies that have suffered the most impact of the new coronavirus. You know, a closed environment with recycled air is not the most appealing place to be in the COVID-19 age.
Well, at the peak of the first wave of the pandemic in the United States, only 90 thousand people passed TSA checkpoints on April 15, 97 percent fewer than the same date previous year. According to data reported by the TSA at the Department of Homeland and Security.
The average number of passengers passing checkpoints in American airports was around 700 thousand people every day. Now, airlines are getting approximately 832 thousand passengers daily, still well below last year, but an improvement.
And investors have noticed the increase and airlines' shares soared. Still, there are concerns regarding the recovery of airlines and passengers. Problems such as the second wave of cases the United States is experiencing right now and the upcoming fall when the virus is expected to become more aggressive are on the table.
The October Deadline
As you may know, airlines are now covered under the US government umbrella with a bailout approved a couple of months ago. Under the agreement to get the rescue, airlines had to keep jobs intact at least until October, the 1st.
Well, with passengers recovering their hunger for air travel but still far from the daily average in the last years, airlines can be forced to make layoffs as soon as October 2nd. Actually, companies like Delta, American, and United have warned thousands of employees that their jobs are jeopardized.
As Robinhood analysts highlighted in a recent note, airlines would need another bailout to avoid the layoff apocalypses.
Labor unions and airline execs have been pushing for $25 billion in extra aid to preserve jobs through March 2021. President Trump and over a dozen senators have backed them. But unless air travel dramatically picks up soon, even that might not be enough to tide over airlines.
In that line, Jose Caiado, Research Analyst at Credit Suisse, said in a recent note to clients:
Another round of government payroll support would be a significant positive catalyst, but not yet a done deal.
News like today's Russian vaccine can be the solution for the problem, but there is still a long path to have an accessible vaccine that would prevent mass scale contagions and spurs air travel again.
How Airlines Shares Are Doing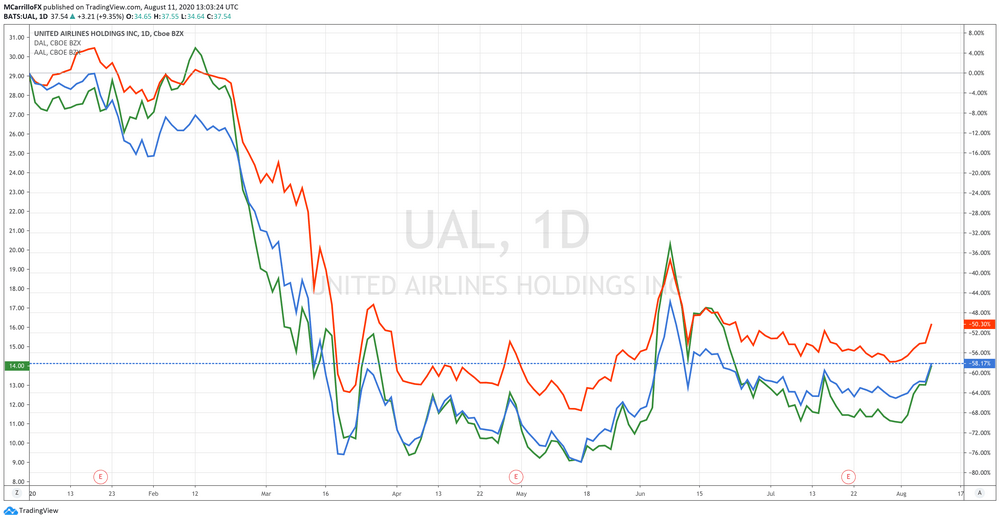 As mentioned earlier, airlines have been hit by the coronavirus pandemic not only in business, clients, and related services but also in share valuation.
Shares of United Airlines and American Airlines are trading around 58 percent down in the year, while Delta Air Lines stocks are about 50 percent negative year to date.
On Monday, United rose 9 percent, American 7.44 percent, and Delta was also 7 percent up.
Meet The Author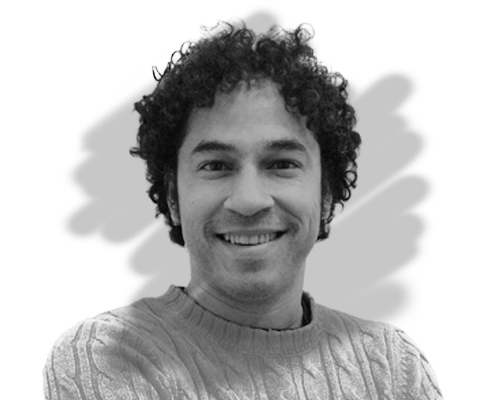 Mauricio Carrillo
Senior Reporter
Mauricio is a newer member of the team and a very welcome addition. He is a financial journalist and trader with over ten years of experience in stocks, Forex, commodities, and cryptocurrencies. This experience means he has an excellent understanding of the markets and current events.
Investing News


Dec 10th, 2020 - 4:32 PM (GMT)


Dec 9th, 2020 - 4:47 PM (GMT)


Dec 4th, 2020 - 4:58 PM (GMT)
Related Pages