Binance Ready to Buy CoinMarketCap in a $400M Deal - Market Dominance?
Mar 31st, 2020 - 3:54 PM (GMT)
Category - Crypto News
34

Views Today
Crypto exchange champion Binance is hungry for traffic and to feed that necessity, the Malta-based organization is planning to buy popular crypto data aggregator CryptoMarketCap in a cash and stock deal worth around $400M according to reports.
CoinMarketCap was founded in 2013 in Delaware, the United States. Its purchase would be announced later this week, and it would become one of the most significant acquisitions in the crypto industry.
The reason behind the deal would be the necessity of Binance to gain crypto related traffic. Even though it is the most popular exchange, Binance is well behind CryptoMarketCap in terms of total visitors.
Binance is working on the dominance of the crypto market. After nine acquisitions closed in 2019, CoinmarketCap's ability to drive significant amounts of traffic has gotten the attention of the exchange.
When The Big Fish Needs The Small One to Prevail
While Binance is the most visited crypto exchange with 21.7% of traffic share, it is just ahead of the 20.3% of traffic share in Coinbase, the other crypto exchange titan. That's the catalyst why it is so essential for Binance to buy CoinMarketCap.
In the previous three months to February, CoinMarketCap attracted over 100 million visitors, while Binance just raised 59.3 million visitors. The difference is almost double if we account for the last six months, 207.2 million in CMC, versus 113.8 million in Binance, a difference of 80% in visitors.
Early this year, Binance CEO Changpeng Zhao acknowledged that they were trying to beat CoinMarketCap in the past, but as the attempts were unsuccessful, they are now buying the company.
As the saying goes, when you can't beat them, buy them. And this is definitely true for all of our acquisitions. When we identify top talent with a top product that we can't beat, and the teams share common values, a merger makes sense in most cases.
Previously, CEO Changpeng revealed that Binance made "no less than nine full acquisitions" throughout the last year, including Crypto Option Brokerage JEX, India based crypto exchange WazirX and data tracking website DappReview. In 2020, his team is working on two big purchases.
On the other hand, voices from experts and activists are complaining against what the acquisition means for the entire crypto industry and its decentralized leitmotiv. Crypto enthusiasts like Oliver Muldoon and Svante Tobias, among others, are warning about Binance dominance and how the company would manipulate CMC data.
Binance Talks Korean And Launches a Local Crypto Exchange
After launching the Binance KR as a use case of Binance Cloud solution, the company is announcing the opening of a brand new and local crypto to crypto exchange for Korean users.
According to a blog post released by the company, Binance KR would offer core functionalities of Binance.
Binance KR is a crypto to crypto exchange for Korean users that leverages the core functionalities of Binance, such as the market's deepest spot trading liquidity, most robust matching engine, and most advanced state-of-the-art security, custody, and risk controls.
The new platform will support open trading for ETH, BTC, BNB, and BKRW. Soon, it will include other stablecoins such as USDT and BUSD. The exchange will allow users to convert South Korean Won into BKRW stablecoins.
Binance KR will be open for registration and deposits on April 2, 2020. Later, the platform will open for trading on April 4, 2020; and for withdrawals on April 9, 2020.
Meet The Author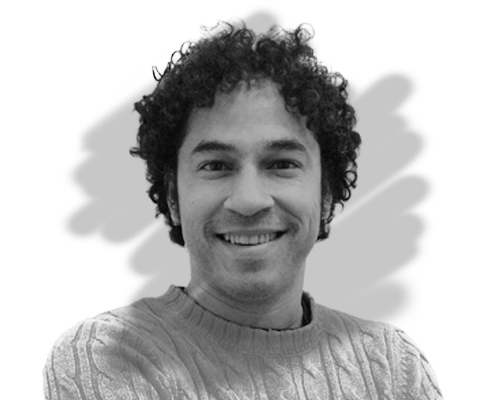 Mauricio Carrillo
Senior Reporter
Mauricio is a newer member of the team and a very welcome addition. He is a financial journalist and trader with over ten years of experience in stocks, Forex, commodities, and cryptocurrencies. This experience means he has an excellent understanding of the markets and current events.
Investing News


Dec 9th, 2020 - 4:48 PM (GMT)


Dec 8th, 2020 - 4:22 PM (GMT)


Dec 7th, 2020 - 4:48 PM (GMT)
Related Pages