Bitwala Teams up With Celsius to Launch Bitcoin Accounts
May 14th, 2020 - 3:28 PM (GMT)
Category - Crypto News
39

Views Today
German NeoBank Bitwala announced a new Bitcoin account that offers up to 3.95% yearly interest. It will be offered to all its 80,000 plus customers and new potential clients, according to a blog post published by the company.
The new account will have weekly payouts, no funding or withdrawals limits, and limited fees as it compresses only network fees.
After reaching a partnership with Celsius Network, the crypto lending platform with offices in the United Kingdom, the United States, and the state of Israel, Bitwala is becoming the first licensed bank that offers both crypto and fiat accounts.
As DeFiPrime highlighted in many of its reports, some other products and accounts offer higher rates up to 8.6% annually. However, Bitwala is the first classic bank to provide interest for holding Bitcoins.
Bitwala was founded in 2013 in Berlin with the vision and idea for paying for everyday items with bitcoin. Today, 43 people compose the Bitwala team and offer products to over 30 countries in Europe. It is fully regulated by the German Banking Act through SolarisBank AG and co-founded by the Horizon 2020 Programme of the European Union.
Bitcoin Account Perks And Best Bits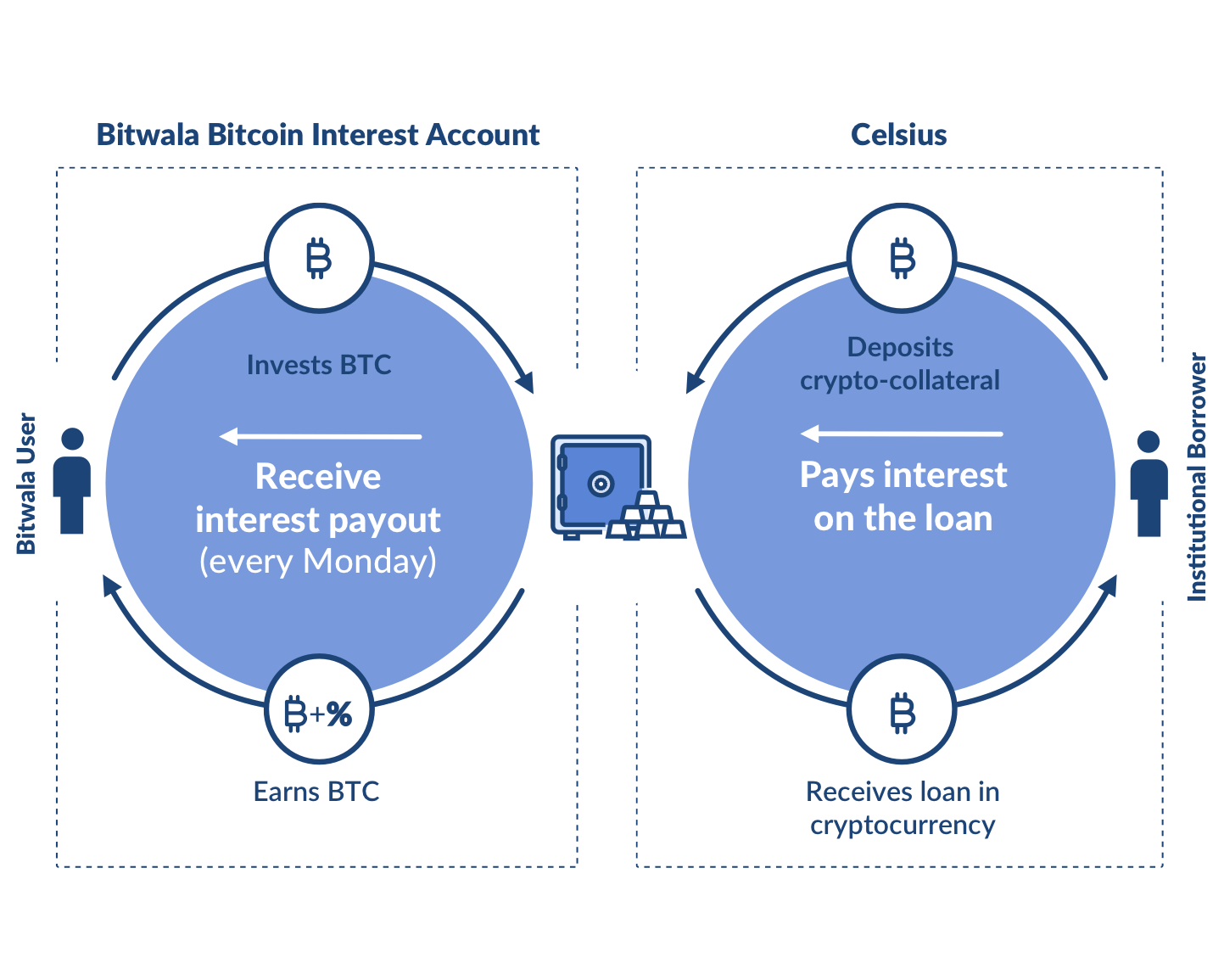 As the Bitwala post says, "Say hello to the Bitcoin interest account!" The NeoBank and the crypto lending platform partnered to change the way people invest in cryptocurrencies where you can use your Bitcoin without selling it.
No matter if you're a long-time HODLer or simply new to trading with crypto: our latest product makes investing straightforward and easy. By offering you a service that can be used with just a few taps, we want to enable you to take hold of your own financial future.
Here are the details:
Weekly payouts every Monday
No lockup, you can add & withdraw anytime
Fast Liquidity: withdraw and convert to Euro within minutes
Minimum investment of €10 in BTC
Only network fees apply - no additional fees for investing or withdrawals
Long story short, Bitwala promises you that with the right performance you will be able to invest in cryptocurrencies, watch it grow, get interests paid every Monday and invest more, or withdraw your earned assets.
The minimum deposit is 10€, and you should only cover the network fee. "After that, you're fee-free and can cash out at any time."
The partnership with Celsius comes in line with the network positioning and its alliances with over 150 institutional borrowers.
The blog post says:
Celsius is the fastest-growing crypto lending company in the world, topping $6.2 billion in loans. Celsius' mission is to "leverage blockchain technology as a means to create a new kind of financial service that acts in your best interests" and we feel this fits the Bitwala mantra very well.
Users will also be able to get up to 4.3% interest p.a. free of charge, according to a different press release published by the company. "Buy Bitcoin (BTC) from 30 Euro at Bitwala, invest it in the Bitcoin Interest Account, and earn up to 4.3% interest p.a."
Floating Interest Rate
The account has a floating interest scheme, which means that interest rates fluctuate according to the market conditions. In other words, Bitwala uses your cryptos in the Celsius Network to lend money and inside the platform, the rates can vary.
The account web points out:
Interest rates are based on market demand, if borrowing demand is high, Celsius is able to pay a higher rate on that coin. If demand is low, they will be paying a lower rate. Celsius are dynamically changing these rates according to supply and demand. All interest earned on Bitcoin is compounded and paid out weekly.
No surprises here. It is the very same scheme used by traditional banks that take your money from saving accounts and pay you minimal interests. Therefore, they charged you with a 4% or 5% interest in mortgages with the promise that your money is safe.
No matter how many times they need to be rescued by government bailouts.
Meet The Author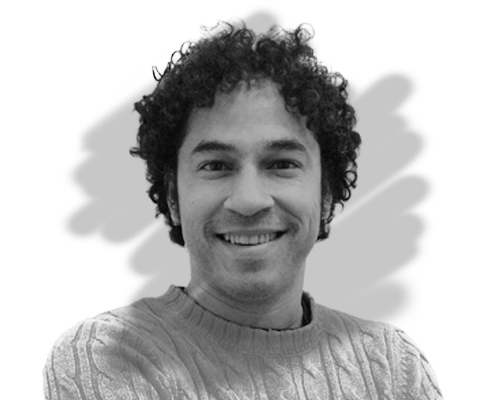 Mauricio Carrillo
Senior Reporter
Mauricio is a newer member of the team and a very welcome addition. He is a financial journalist and trader with over ten years of experience in stocks, Forex, commodities, and cryptocurrencies. This experience means he has an excellent understanding of the markets and current events.
Investing News


Dec 9th, 2020 - 4:48 PM (GMT)


Dec 8th, 2020 - 4:22 PM (GMT)


Dec 7th, 2020 - 4:48 PM (GMT)
Related Pages