Citi Gives up Plan to Launch Own Cryptocurrency
Mar 19th, 2019 - 9:52 AM (GMT)
Category - Crypto News
38

Views Today
US-based bank Citigroup was expected to follow in the footsteps of JPMorgan and issue a bank-backed digital coin to facilitate payments and other processes. However, "Citicoin" – as the project was labelled, was never officially announced and it seems the bank gives up such a plan, as there are more efficient methods to streamline payments.
Citi is Not a Fan of Crypto
Last month, we reported that JPMorgan, the largest bank in the US, launched its cryptocurrency called JPM Coin. Market participants believed this was only the beginning of the crypto's mainstream adoption, with other big names of the banking industry following the trend. Citi has also tested such a coin since 2015, and now it concluded that it was not worth it.
Gulru Atak, Citi's global head of innovation for treasure and trade solutions, (TTS) commented on the bank's crypto experiments in an interview with CoinDesk:
Based on our learnings from that experiment we actually decided to make meaningful improvements in the existing rails by leveraging the payments ecosystem and within that ecosystem, we are considering the fintechs as well or the regulators around the world as well, including SWIFT.
Atak, who manages Citi's innovation lab in Dublin, said that the bank was interested in disruptive methods to be used in cross-border payments but with a shorter-term effect. She added:
We are trying to make those changes today, rather than just putting all our efforts into future technology.
Nonetheless, based on those experiments carried out in its Dublin lab, Citi realised that there were better ways to transform payments. One cannot change a cross-border payment infrastructure on its own by adopting blockchain given that an international payment network involves many other banks as well, so they would have to implement the technology too. Atak compared it with the adoption of SWIFT:
If we are talking about cross border payments, how many banks do we have across the world – and how many of them are already on-boarded on SWIFT? And how long has it taken SWIFT to onboard all those banks?
In light of this, Citi's plan for blockchain has been about figuring out methods to integrate legacy systems. For instance, in 2017, it joined forces with Nasdaq for CitiConnect, a system meant to improve payments related to private securities.
The Bank is Confident in Blockchain
While Citi doesn't plan a stablecoin like JPMorgan, the company is still positive about implementing blockchain solutions. Atak admitted that the bank would continue to experiment with the distributed ledger technology (DLT), particularly in trade finance.
She noted that this area was a more realistic use case for blockchain also because developing a DLT-based trade finance ecosystem doesn't involve so many banks. While Atak confirmed that Citi had been experimenting with blockchain in trade finance and trade letters of credit, she said the company was not interested in making big announcements and generating more hype.
In 2018, Citi was announced as part of a group of companies launching a blockchain venture focused on trade commodities finance markets. Other members included ING, Shell, BNP Paribas, ABN AMRO, Crédit Agricole Group, and Societe Generale among others.
Besides trade finance, the banking giant, which is currently among the largest custodians of financial instruments, is expected to offer vault services for cryptocurrencies. Atak confirmed that the bank was looking into that indeed, but it wouldn't reveal any of its plans and conclusions as of today.
Meet The Author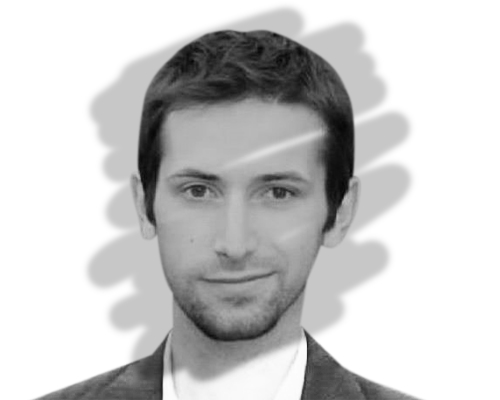 Anatol Antonovici
Senior Reporter
Anatol has been writing for our news site for a year and is the newest member of our team. While he's new to us, he's certainly not new to trading with over 10 years' experience being a professional financial journalist and working in the markets.
Investing News


Dec 9th, 2020 - 4:48 PM (GMT)


Dec 8th, 2020 - 4:22 PM (GMT)


Dec 7th, 2020 - 4:48 PM (GMT)
Related Pages