JPMorgan Launches Own Digital Coin
Feb 20th, 2019 - 6:10 PM (GMT)
Category - Crypto News
30

Views Today
Less than a month ago, US banking giant JPMorgan published a report on cryptocurrencies and blockchain. The analysts concluded that the value of Bitcoin and similar digital currencies was unproven. Moreover, the banks said in its report that there had been much hype around blockchain – the technology underpinning cryptocurrencies. However, a few weeks later JPMorgan is taking the markets by surprise – it announces the launch of its own digital coin in an attempt to transform payments. JPM Coin, as the new digital coin is called, is labelled as the first US bank-backed cryptocurrency.
What Does JPMorgan Want to Achieve
The bank's engineers created the JPM Coin as a digital token to speed-up transactions carried out by major customers of the bank's wholesale payments business. Initially, the new coin will go through a trial in which only a small volume of payments will involve the token. The test will start in a few months and will decide whether JPM Coin can transform the bank's wholesale payments market, which moves over $6 trillion worldwide on a daily basis.
JPMorgan's digital token might be part of a broader plan, as the bank is getting ready for a blockchain revolution. It means processes like international payments or corporate debt issuance will leave traditional technologies like wire transfers for the sake of the distributed ledger technology (DLT), an umbrella term that incorporates blockchain.
Umar Farooq, who manages the bank's blockchain projects, reportedly said:
So anything that currently exists in the world, as that moves onto the blockchain, this would be the payment leg for that transaction. The applications are frankly quite endless; anything where you have a distributed ledger which involves corporations or institutions can use this.
Is JPM Coin Really a Cryptocurrency
Well, it actually resembles a stablecoin since it is backed by the US dollar and has a fixed rate based on a 1:1 ratio. Think about Tether's USDT or Circle's USDC – JPM Coin is quite the same. However, JPMorgan insists we shouldn't call it that way and prefers "digital coin" instead. Despite everything, not everyone agrees to call JPM Coin a cryptocurrency, especially because of the following reasons:
JPM Coin is powered by a private blockchain rather than a public network like Ethereum or Bitcoin. It means that the US bank has full control over the issuance of the coin. It defies the very nature of decentralisation – a key aspect of the distributed ledger technology.
At least at the initial stage, JPM Coin is going to be available for institutional clients only. It's not a digital coin for the large public.
Even economist Nouriel Roubini, who told the US senators that Bitcoin was "a mother of all scams and bubbles," doesn't buy JPMorgan's redeemable coin. He said via Twitter that calling JPM Coin cryptocurrency was a joke.
Considering its functionality, JPM Coin is a Ripple-like token with a fixed rate. It can transform payments indeed, but referring to it as cryptocurrency might not be fair. Ironically, blockchain emerged right after the 2008 crisis to challenge traditional banking worldwide and propose a decentralised currency that would benefit individuals and would encourage peer-to-peer transfers.
Reaction of The Crypto Market
Even though the crypto community insists on making a clear distinction between JPM Coin and real cryptocurrencies, it seems that JPMorgan's announcement has a positive effect on the crypto market as a whole. As of February 20, Bitcoin is fluctuating around $4,000 for the first time this year.
Mati Greenspan, senior market analyst at trading platform provider eToro, explained:
What some people have pointed to is that because they're using distributed ledger technology and they're calling it a cryptocurrency, that could have a positive effect on the industry.
While JPMorgan CEO Jamie Dimon bashed Bitcoin by calling it a fraud, the banking giant is confident in blockchain, providing DLT solutions through its Quorum platform. All in all, JPMorgan is a major player that can help the crypto market go mainstream.
Meet The Author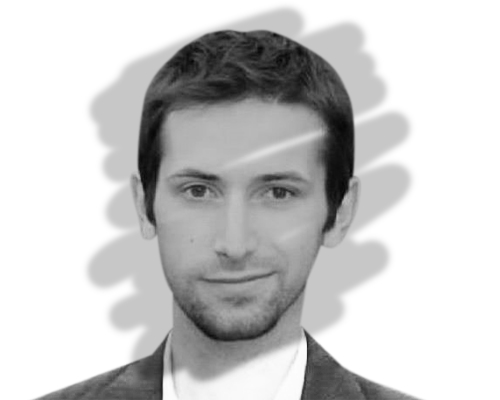 Anatol Antonovici
Senior Reporter
Anatol has been writing for our news site for a year and is the newest member of our team. While he's new to us, he's certainly not new to trading with over 10 years' experience being a professional financial journalist and working in the markets.
Investing News


Dec 9th, 2020 - 4:48 PM (GMT)


Dec 8th, 2020 - 4:22 PM (GMT)


Dec 7th, 2020 - 4:48 PM (GMT)
Related Pages