cTrader Desktop 3.5 Beta Version is Live
Mar 8th, 2019 - 11:32 AM (GMT)
Category - Investing News
34

Views Today
Spotware, a London-based trading platform provider, announced on Thursday the release of cTrader Desktop 3.5 Beta, an online trading platform with a new look. Still, the interface is similar to the popular version of cTrader Web. Spotware is known for developing tools and applications that facilitate the trading of Forex instruments and contracts for differences (CFDs) among others.
cTrader Desktop's New Features
The new version integrates several features, including the Active Symbol Panel, which displays a complete market overview of a given financial instrument, and a side menu with built-in symbol search tool and watchlists for improved navigation. While the mentioned features have been already included in cTrader Web platform, the Desktop version has even more functionalities that encourage traders to make better decisions.
Panagiotis Charalampous, Spotware's head of Community Management at Spotware, commented on the launch:
Our goal is to provide traders with the same user experience on all devices, as cTrader is accessible on desktop, web, and mobile. Also, being a very trader-oriented platform, we constantly add requested by traders features with every new update.
By clicking on the Active Symbol Panel (ASP), traders will be able to see detailed symbol data and quick controls. Information such as Market Sentiment, Trade Statistics, Market Details, Market Hours, Leverage, Inverted Rate, and Depth of Market can be analyzed in relation to any financial instrument.
The new side menu enables traders to access all applications, fast controls, settings, and watchlists. At the top of the menu, users can opt for the full-screen mode, switch themes and sounds, and pick the language.
Besides these features that are also present in the Web version, cTrader Desktop 3.5 incorporates the new Accounts menu, which ensures quick access to users' accounts associated with their cTrader ID, new layout models, like Show Active Symbol Panel and Show Tradewatch, and the live Renko bar.
cTrader Desktop 3.5 will be offered to brokers soon, while traders can try the beta version as of now.
cTrader Adopted Several Changes in 2018
2018 was full of events for Spotware's Forex and CFD trading platform. The company launched cTrader Open API 2.0 at the end of the year. Earlier, cTrader Mirror was replaced by cTrader Copy trading service and improved PAMM service.
In an earlier interview with LeapRate, Charalampous stressed that cTrader was a safe platform that doesn't let brokers manipulate prices and mislead traders.
Comparing to other platforms, cTrader doesn't allow brokers to connect to non-reputable price sources, inject their own live prices or manipulate price feeds. It also doesn't provide access to edit the trade database and restricts them from the use of plugins or automated scripts to run on their trading server.
He added that his company was monitoring brokers on a regular basis, being ready to issue warnings when needed or even shut down cTrader from a broker that had been charged with misconducts.
Meet The Author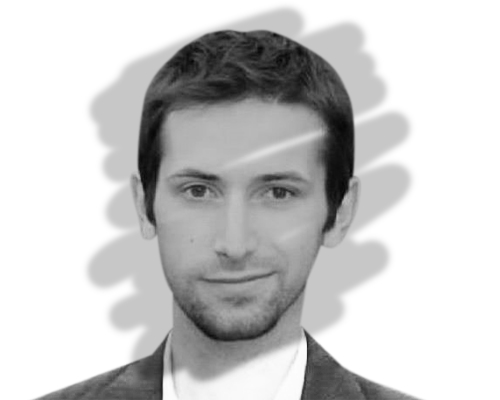 Anatol Antonovici
Senior Reporter
Anatol has been writing for our news site for a year and is the newest member of our team. While he's new to us, he's certainly not new to trading with over 10 years' experience being a professional financial journalist and working in the markets.
Investing News


Dec 10th, 2020 - 4:32 PM (GMT)


Dec 9th, 2020 - 4:47 PM (GMT)


Dec 4th, 2020 - 4:58 PM (GMT)
Related Pages