Facebook's Cryptocurrency Backed by Visa, MasterCard, PayPal
Jun 17th, 2019 - 2:32 PM (GMT)
Category - Crypto News
34

Views Today
Social media behemoth Facebook is about to announce its cryptocurrency next week and launch it in 2020. While these rumours have already made the headlines for the last few weeks, the Wall Street Journal (WSJ) reported that the social media operator had secured support from over a dozen companies, including PayPal, Visa, Mastercard, and Uber Technologies.
More Than 12 Giants Endorsing FB's GlobalCoin
As we reported earlier, Facebook's coin will be managed by a Foundation where each node, i.e. participant will have to pay a fee of $10 million to be able to validate transactions. The consortium that will run the cryptocurrency, called Libra Association, has room for 100 nodes, and it seems that over a dozen of them are already taken. People familiar with the matter told the WSJ that Visa, Mastercard, PayPal, Uber, and other corporate giants are ready to pay the huge fee to become part of the foundation.
Shortly, financial and e-commerce giants, venture capital firms, and telecoms are expected to become part of Libra by investing around $10 million each. It means that Facebook will generate revenue of about $1 billion.
The collected money will be used to fund the development of the coin. The cryptocurrency resembles a stablecoin and will be pegged to a basket of fiat currencies to smooth the potential wild fluctuations. Last year, Facebook started to build a blockchain-oriented team focused on the secretive crypto project.
Sending Money Will Become Much Easier
The new coin will allow over 2.4 billion users to buy, sell, store, transfer value via Facebook apps like Messenger and WhatsApp. The cryptocurrency will be convertible to other government-issued currencies. Users will be able to buy goods online or make transfers without having a banking account.
Last month, Facebook founder Mark Zuckerberg discussed his plans with US Treasury officials, also hinting to the new digital coin. In April, Zuckerberg said during the company's developer conference:
Payments is one of the areas where we have an opportunity to make it a lot easier. I believe it should be as easy to send money to someone as it is to send a photo.
The sources told the WSJ that negotiations with some of the partners are still ongoing. Thus, some of them might change their membership status. A Facebook representative declined to comment.
There Might be Unexpected Risks
People familiar with the project stated that even some members of Libra don't know how the digital coin will work and what their position will be in the whole system. There might be regulatory challenges, especially in the US. Some members are worried that the coin might be used for money laundering and finance terrorists.
The sources said that Facebook wouldn't have direct control over the token, nor will the individual members of Libra.
Besides the mentioned companies that are reportedly backing the project, Facebook reached agreements with fintech firm Stripe, travel reservation platform Booking.com, and e-commerce service MercadoLibre, among others. Thus, Facebook's blockchain network will be international.
Facebook is expected to publish a whitepaper with the cryptocurrency next week. The company asked Libra members to co-sign the paper, some of the people unveiled.
For Facebook, it is quite imperative to keep the crypto network separate from the social media platform, especially amid the current pressure surrounding privacy-related failures. Nevertheless, Zuckerberg's company might exert significant influence over the network, given that it is the developer of the blockchain system behind it.
Last week, we reported that CEO Mark Zuckerberg might have known about suspicious privacy practices at Facebook, according to several unveiled internal emails. The executives discovered the email messages while preparing to respond to an investigation by the Federal Trade Commission.
Meet The Author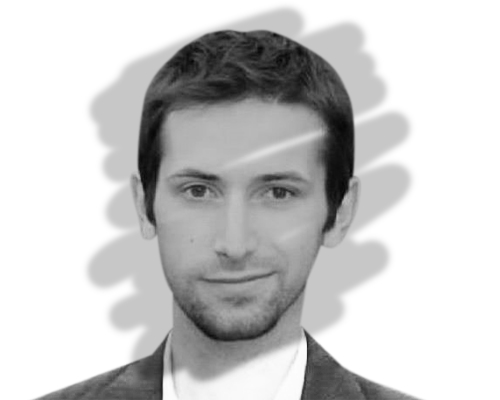 Anatol Antonovici
Senior Reporter
Anatol has been writing for our news site for a year and is the newest member of our team. While he's new to us, he's certainly not new to trading with over 10 years' experience being a professional financial journalist and working in the markets.
Investing News


Dec 9th, 2020 - 4:48 PM (GMT)


Dec 8th, 2020 - 4:22 PM (GMT)


Dec 7th, 2020 - 4:48 PM (GMT)
Related Pages