Facebook to Launch GlobalCoin in June, Nodes Cost $10M
Jun 6th, 2019 - 4:22 PM (GMT)
Category - Crypto News
32

Views Today
Social media giant Facebook is about to announce its cryptocurrency later this month, according to The Information. GlobalCoin, as the coin will be reportedly called, may come earlier than expected.
Interestingly, Facebook will allow third-parties to form a Foundation and validate transactions by acting as nodes. However, this will come at a price, as the potential partners will have to pay a fee of $10 million in order to become eligible to run nodes.
Facebook Trying to Make its Coin Decentralized
Facebook's status has been severely affected by the Cambridge Analytica scandal and after several top executives or former employees openly criticised the company's approach on data management and privacy. In light of this, it is imperative for the social media behemoth to look into ways to convince its public that its cryptocurrency is decentralised. This is why the company wants to outsource the validation and management functionalities to a separate foundation that will comprise 100 partners, who are expected to pay $10 million each.
You'd think that Facebook is concerned about decentralisation and empowering people around the world. In reality, it seems that Mark Zuckerberg's company aims to generate $1 billion in revenue exclusively from these fees. However, Facebook is heavily betting on the coin's democratic image, hinting that it is capable of helping people in developing countries, where local fiat currencies are anything but stable. Thus, GlobalCoin will act as a stablecoin that will be pegged to a basket of fiat currencies.
To avoid confusion, FB's coin will have nothing to do with the eponymous cryptocurrency GlobalCoin (GLC) that was launched in 2012. It seems that the latter isn't traded anymore, though it still has a page on Coinmarketcap.
Back on track, Facebook has worked on its project for quite some time. It created a separate, blockchain-oriented team last year and has sought advice from the biggest names in the blockchain space, like Bitcoin believer Tim Draper and the Winklevoss brothers, who founded crypto exchange Gemini. More than that, Facebook might propose them and other important players, including banks and fintech firms, to run nodes in exchange for the $10 million fee. It's interesting to see who will support the social media giant in its endeavours and how the project will develop.
At the beginning of March, we reported that Facebook was preparing to launch its cryptocurrency within three months, so it seems it's sticking with the deadline. Also, last month the Big F eased the ban on crypto-related ads just before launching its coin.
How Will GlobalCoin Work?
As mentioned, Facebook's GlobalCoin will hardly show some volatility as it will act as a stablecoin. Thus, speculators should give it up hoping to profit from it.
According to previous reports, GlobalCoin users will be able to buy, sell, store, transfer, and exchange the coin for regular currency, mostly through Facebook apps like WhatsApp and Messenger. Besides this, the company is working on physical ATM-like machines where users can purchase the coin.
After the launch, the cryptocurrency will probably note a rapid adoption, given that Facebook has over two billion users worldwide. This approach will help the company diversify its revenue stream, which currently is heavily dependent on ads.
The Information reported that Facebook employees would be able to receive their salaries in GlobalCoin.
Whichever direction GlobalCoin goes, it will be far from decentralised, at least when compared to Bitcoin, which is reportedly run by about 9,000 nodes. With Bitcoin, any person or entity can run their own node, a process that doesn't require millions of US dollars. Thus, FB's coin won't be really peer-to-peer, as it will have corporations as intermediaries.
Meet The Author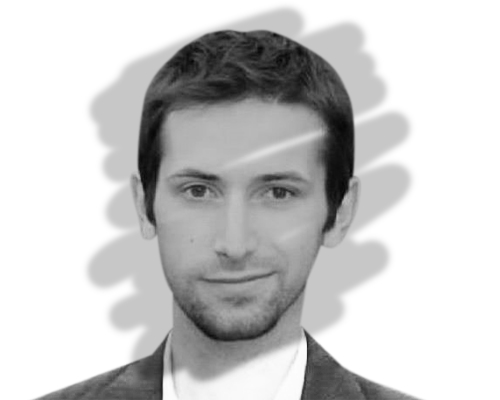 Anatol Antonovici
Senior Reporter
Anatol has been writing for our news site for a year and is the newest member of our team. While he's new to us, he's certainly not new to trading with over 10 years' experience being a professional financial journalist and working in the markets.
Investing News


Dec 9th, 2020 - 4:48 PM (GMT)


Dec 8th, 2020 - 4:22 PM (GMT)


Dec 7th, 2020 - 4:48 PM (GMT)
Related Pages