FB's Libra Faces Skepticism in India, Japan
Jul 9th, 2019 - 10:34 AM (GMT)
Category - Crypto News
33

Views Today
While Facebook hasn't even launched its cryptocurrency called Libra, the project has already sparked a lot of controversy among regulators and politicians. The crypto project promoted by the social media giant has recently found strong resistance in Asia's largest economies, including India and Japan.
Indian Officials Not Ready For Libra
On Saturday, Indian Economic Affairs Secretary Subhash Garg reportedly said that the government wouldn't endorse Facebook's coin.
The official noted:
Design of the Facebook currency has not been fully explained. But whatever it is, it would be a private cryptocurrency and that's not something we have been comfortable with.
India has been traditionally against cryptocurrencies like Bitcoin. Thus, its reaction against Libra was expected.
Last year, the Reserve Bank of India and the government banned local banks from dealing with crypto-related firms. After the law took effect, several local cryptocurrency exchanges were forced to shut down their services.
As we reported earlier, Facebook plans to launch a global cryptocurrency known as Libra. The blockchain-powered token represents a stablecoin that is pegged to a basket of fiat currencies to smooth volatility.
The reaction of the Indian government follows the conclusion of Jefferies Financial Group strategists that Libra would rely on dynamic growth in the emerging markets, especially India. Facebook's client base in India has doubled in the last four years to about 310 million and is expected to jump to 440 million by the end of 2023.
Japan Will Watch Libra Closely
On Friday, Masayoshi Amamiya, Bank of Japan Deputy Governor said that Libra would have to comply with regulations on money laundering and risk management before reaching Asia's second-largest economy.
However, he admitted in an interview with Reuters that Libra's global user-base could be enormous.
He also discussed a potential digital currency issued by the central bank, saying that the BOJ had no such plans. The central bank cannot consider a national cryptocurrency at the moment because of uncertainties over how it impacts traditional commercial banking.
Amamiya concluded:
If central bank digital currencies replace private deposits, that could erode commercial banks' credit channels and have a negative impact on the economy.
The Bank of Japan is currently keeping interest rates in the negative territory. When asked whether central banks could increase the effectiveness of negative interest rate policies with the help of government-issued digital currencies, he said that it wasn't a good idea.
According to the official, if central banks would launch digital currencies and apply negative interest rate on them, consumers and companies would choose to hold fiat cash to avoid the effect of the negative rate. He added:
To overcome the nominal zero lower bound, central banks would need to eliminate cash. Eliminating cash would make settlement infrastructure inconvenient for the public, so no central bank would do this.
As for Libra, the project is facing resistance on all continents, including in the EU and North America. On Sunday, ECB Executive Board member Benoit Coeure said that the ECB had to hurry up with new rules touching about tech giants moving into finance.
Meet The Author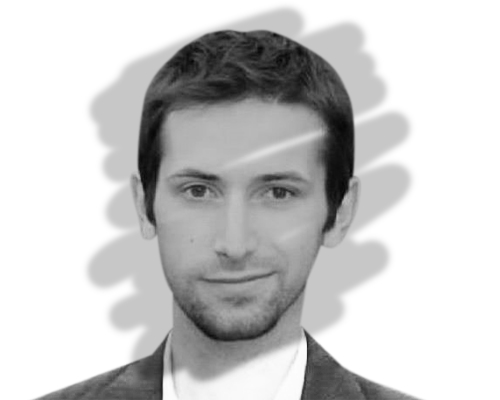 Anatol Antonovici
Senior Reporter
Anatol has been writing for our news site for a year and is the newest member of our team. While he's new to us, he's certainly not new to trading with over 10 years' experience being a professional financial journalist and working in the markets.
Investing News


Dec 9th, 2020 - 4:48 PM (GMT)


Dec 8th, 2020 - 4:22 PM (GMT)


Dec 7th, 2020 - 4:48 PM (GMT)
Related Pages