Facebook Announces Libra, Central Banks, Politicians go Crazy
Jun 20th, 2019 - 4:32 PM (GMT)
Category - Crypto News
34

Views Today
On Wednesday, Facebook finally announced its upcoming cryptocurrency officially. Called Libra, the new coin has already sparked an avalanche of reactions from governments, banks, investors, and crypto experts.
As previously reported, the cryptocurrency won't be managed directly by Facebook. Instead, a pool of nodes representing fintechs, banks, and other companies will run the transactions. However, this comes at a price, as members of the governing association have to pay $10 million each.
What is Libra?
According to the whitepaper, Libra is a global cryptocurrency meant to "work for everyone." It will be pegged to a basket of government-issued currencies and will enable WhatsApp and Messenger users to buy goods, make transfers, store or exchange the coin.
Facebook has already secured the node of 28 corporate giants for the independent entity running the network. Some of the companies acting as members of Geneva-based Libra Association are Visa, Mastercard, Vodafone, Spotify, Uber, eBay, Coinbase, and PayPal. The association also includes reputable venture capital firms, such as Andreessen Horowitz, Thrive Capital, Breakthrough Initiatives, Union Square Ventures, and Ribbit Capital.
The social media giant is also developing a subsidiary called Calibra, which will provide digital wallets to store and spend the new coin. As you could expect, the wallets will be linked to apps like Whatsapp and Messenger.
Facebook expects to launch Libra in the first half of 2020. By that time, the Libra Association has to incorporate about 100 members. It means that the company run by Mark Zuckerberg will generate $1 billion in revenues from the crypto project alone.
Naturally, Facebook will be a member of the governing entity, and it stressed that its role, privileges, and obligations would be equal to that of its counterparts.
While Libra will start as a permissioned blockchain, suggesting that the 100 nodes will fully control the network based on consensus, Facebook said it hoped that the Libra Blockchain would become permissionless at some point. In the latter case, the coin would be run by anyone who fits the technical requirements as in Bitcoin.
Libra Blockchain, the network underlying the coin, uses the Byzantine Fault Tolerant (BFT) consensus approach. The distributed ledger technology (DLT) developed by Facebook is able to scale to billions of accounts, meaning that it can deal with high transactions throughput, low latency, and high-capacity storage system.
According to the whitepaper, Libra is designed to act as a stablecoin:
Libra is designed to be a stable digital cryptocurrency that will be fully backed by a reserve of real assets — the Libra Reserve — and supported by a competitive network of exchanges buying and selling Libra. That means anyone with Libra has a high degree of assurance they can convert their digital currency into local fiat currency based on an exchange rate, just like exchanging one currency for another when traveling.
Central Banks, Politicians React Promptly
Given that Facebook has a huge client base of over 2.4 billion users, anything that it launches becomes instantly a major trend. Thus, central banks around the world are concerned about the potential impact of a de-facto global currency in the hands of a few powerful corporations.
Central banks and politicians warned the social media giant that it should expect regulatory questions. This is because Libra is backed by a basket of national currencies, bank deposits, and short-term government securities.
Bruno Le Maire, the Finance Minister of France, said that Libra might become a "sovereign currency," while a German politician referred to Facebook as a "shadow bank."
On Thursday, Reserve Bank of Australia Governor Philip Lowe commented on Facebook's coin:
I think there's a lot of water to flow under the bridge before Facebook's proposal becomes something that we're using all the time. There are a lot of regulatory issues that need to be addressed, and they've got to make sure there's a solid business case.
In a similar fashion, Bank of England Governor Mark Carney said earlier this week that Facebook's cryptocurrency project should be ready for the highest standards of regulations.
Meanwhile, the U.S. Senate Banking Committee recently called on the tech giant to join a hearing on its ambitions to create a virtual currency.
In Russia, Anatoly Aksakov, chairman of the State Duma Committee on Financial Market, stated that Libra wouldn't be considered legal. He went as far as to say that the upcoming digital coin might pose a threat to Russia's financial system.
Fed Chairman Jerome Powell revealed that he had discussions with Facebook representatives about the cryptocurrency. He said:
There are potential benefits here; there are also potential risks, particularly of a currency that could potentially have large application. We will wind up having quite high expectations from a safety and soundness and regulatory standpoint if they do decide to move forward with something.
US Senate to Have Hearing For Libra
On Wednesday, the US Senate announced a hearing regarding Facebook's digital currency. The US Senate Committee on Banking, Housing and Urban Affairs has planned the hearing for July 16.
Elsewhere, the House of Representatives also called for a hearing, with Republican Patrick McHenry and Democrat Maxine Waters asking the tech giant to testify before the House Finance Committee. Waters even called Facebook to halt the development of Libra.
Given the company's troubled past, I am requesting that Facebook agree to a moratorium on any movement forward on developing a cryptocurrency until Congress and regulators have the opportunity to examine these issues and take action.
Meet The Author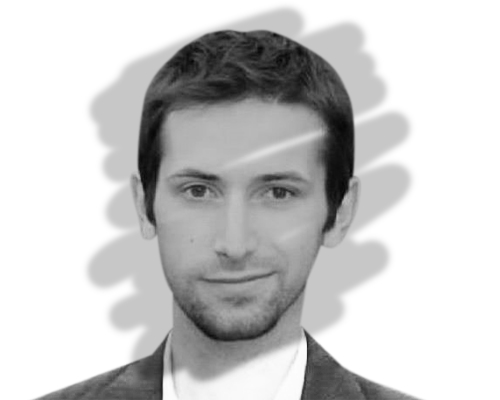 Anatol Antonovici
Senior Reporter
Anatol has been writing for our news site for a year and is the newest member of our team. While he's new to us, he's certainly not new to trading with over 10 years' experience being a professional financial journalist and working in the markets.
Investing News


Dec 9th, 2020 - 4:48 PM (GMT)


Dec 8th, 2020 - 4:22 PM (GMT)


Dec 7th, 2020 - 4:48 PM (GMT)
Related Pages