FB's Libra Seeks Approval From Swiss FINMA
Sep 13th, 2019 - 7:54 AM (GMT)
Category - Crypto News
36

Views Today
Facebook is seeking regulatory approval for its Libra project. On Wednesday, the Libra Association, a Geneva-based non-profit that runs the Libra project, announced that it would apply for a license from the Swiss Financial Market Supervisory Authority (FINMA). The organisation is looking to act as a payment system. However, France announced that it would try to ban Facebook's cryptocurrency in Europe.
Facebook Wants Legal Base For Its Crypto
On September 11, the Libra Association said in a statement that it had sent the FINMA a request for a ruling to assess the regulatory status for Libra. Meanwhile, the organisation plans to file an application for a license.
The association explained that it chose Switzerland as its home jurisdiction given the country's status as a nucleus for international entities. Note that Libra Association comprises dozens of major companies operating in various sectors, including technology, payments, and financial services, among others. Besides, Switzerland has a clear legal framework for blockchain-oriented businesses.
Dante Disparte, Libra's head of policy and communications, commented:
We are engaging in constructive dialogue with FINMA and are encouraged to see a feasible pathway for an open-source blockchain network to become a regulated, low-friction, high-security payment system. This is an important step in Libra's evolution, and we look forward to continuing our engagement with all stakeholders over the coming months.
On the other side, FINMA admitted in a Wednesday statement that it had received a request from Libra regarding its stablecoin project. The regulator said that it had received several applications from other businesses looking to establish crypto-based payment systems under the Swiss law. FINMA specified that Libra would fall under Switzerland's financial market infrastructure regulation and would need a payment system license on the basis of the Financial Market Infrastructure Act (FMIA).
Libra said that its stablecoin would address a variety of issues, including those related to expensive cross-border transactions, micro-payments, and other currency transfers that would help billions of people to become more flexible in the economic context.
France Doesn't Welcome Libra
On Thursday, French Finance Minister Bruno Le Maire made it clear that Facebook's stablecoin might put the sovereignty of governments at risk. During a speech at an OECD conference in Paris, Le Maire said:
All these concerns around Libra are serious. So I want to say this with a lot of clarity: In these conditions, we cannot authorize the development of Libra on European soil.
Interestingly, the minister said that he had talks with Mario Draghi, the current President of the European Central Bank (ECB), and Christine Lagarde, the next head of the ECB, about developing a "public digital currency."
The European Commission (EC) reacted to Le Maire's comments, saying that it would evaluate all aspects of Facebook's stablecoin project, from tax issues to data privacy risks. Speaking about France's position on Libra, Vanessa Mock, an EC spokesperson said:
It's likely that once we know more [about] the contours of the currency, the project will require some form of authorisation in Europe.
Meet The Author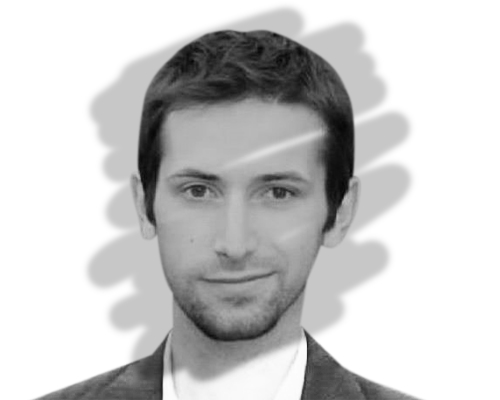 Anatol Antonovici
Senior Reporter
Anatol has been writing for our news site for a year and is the newest member of our team. While he's new to us, he's certainly not new to trading with over 10 years' experience being a professional financial journalist and working in the markets.
Investing News


Dec 9th, 2020 - 4:48 PM (GMT)


Dec 8th, 2020 - 4:22 PM (GMT)


Dec 7th, 2020 - 4:48 PM (GMT)
Related Pages