Is eBay About to Accept Bitcoin Payments? Not at All
May 17th, 2019 - 10:24 AM (GMT)
Category - Crypto News
35

Views Today
US-based e-commerce company eBay gave major hopes to the crypto community, as rumours spread that the giant would add Bitcoin and perhaps other cryptocurrencies to its list of payment options. At least, this was the drawn conclusion based on the leaked images from the Consensus 2019 conference, the most important blockchain and crypto event of the year.
However, crypto enthusiasts were disappointed to find out that eBay denied the rumours and said that wouldn't consider the crypto payment option anytime soon.
How The Rumors Spread
This week, Coindesk organises the Consensus 2019 event, which hosts major players of the blockchain and crypto industry. There, images from the conference indicated that eBay was about to show crypto ads, with one of the banners displaying the text: "Virtual Currency. It's happening on eBay."
The social media users needed only a few hours to turn these leaks into major news, with reputable media portals reporting on the rumours.
eBay is one of the largest e-commerce platforms out there, with about 179 million active buyers worldwide, according to another placard from the Consensus event. If it were indeed to adopt crypto payments, this would have been acted as a massive driver to push the Bitcoin price, which has recently started a crazy bullish trend that saw its quotation update the year-to-date peak.
Currently, the online platform shows a separate section related to cryptocurrencies, where it lists crypto-oriented products, such as hardware wallets and Bitcoin mining equipment units.
In 2017, a former eBay executive unveiled that the company was seriously considering adding the Bitcoin payment option, but eBay has never made a concrete step towards that direction so far. Crypto believers hoped that the California-based giant would join another big e-commerce company, which is Overstock. The latter now accepts payments in Bitcoin and is confident in the crypto market, acting as the parent company for tZero, a token exchange, and Medici Ventures, a venture capital fund aimed at blockchain startups.
eBay Steps Back From Such Claims
eBay had to officially deny the rumours in order to calm the spirits on social media platforms. However, some Twitter users anticipated that the leak wasn't relevant, calling the tweet as "fake news."
It seems that the high volatility of Bitcoin restrains it from becoming a mainstream payment method.
At the moment, eBay's payment policies published on the website do not indicate any link to Bitcoin or any other cryptocurrency. Company representatives admitted that those banners from Consensus 2019 were real indeed, but they suggested a relation between eBay and the crypto world in the sense that the platform was listing ASIC miners and other crypto-related products.
eBay made it clear that it didn't have any future plans about adding the Bitcoin payment option.
Roshan Mirajkar, co-founder of KoinStreet, told Bloomberg:
That's the interesting thing about crypto. It's hard to differentiate what's a rumour and what news is sometimes.
He added:
Companies like eBay are doing more of a marketing effort and not being more direct about it. It's gotten too large for them to ignore yet I don't think they know the right path forward.
To make matters worse for the crypto community, another big company denied rumours that tightened its links to Bitcoin. Thus, an April tweet hinted that TD Ameritrade, which holds about $1.3 trillion in assets, was trialling Bitcoin and Litecoin spot trading on its brokerage platform. Recently, Sunayna Tuteja, the company's head of digital assets, told Bloomberg:
Currently we're not. We have what we call paperMoney, which is what our clients can try for trading strategies. It was a simulation. So there was no actual execution.
Meet The Author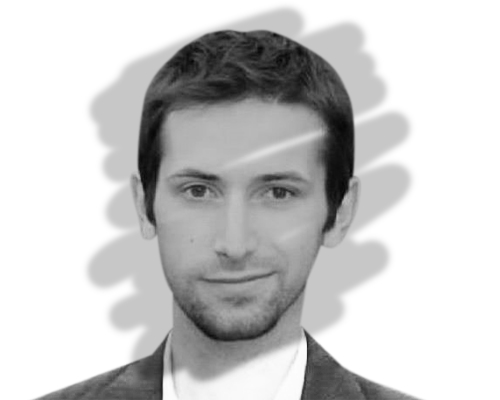 Anatol Antonovici
Senior Reporter
Anatol has been writing for our news site for a year and is the newest member of our team. While he's new to us, he's certainly not new to trading with over 10 years' experience being a professional financial journalist and working in the markets.
Investing News


Dec 9th, 2020 - 4:48 PM (GMT)


Dec 8th, 2020 - 4:22 PM (GMT)


Dec 7th, 2020 - 4:48 PM (GMT)
Related Pages