Lykke And Hanwha Partner to Enhance Blockchain Solutions
Apr 21st, 2020 - 3:50 PM (GMT)
Category - Crypto News
40

Views Today
Blockchain based Fintech company Lykke announced a new strategic investment from South Korean based smart technology firm Hanwha Systems that would enhance the growth plans for both companies in the global blockchain business.
Lykke is a Swiss Fintech platform that is working to build a global marketplace based on blockchain and specialized in Ethereum. His CEO, Richard Olsen, is one of the founders of the most popular Forex brokers in the world, Oanda.
On the other hand, despite Hanwha Systems is more focused on the Aerospace and defense industries, its smart technologies and information infrastructures have been active in the Blockchain sphere since 2018.
With the new partnership, both companies are looking for synergies between a Swiss based startup and an Asian conglomerate with a track record of success.
Olsen affirmed Lykke has been working with Hansha for more than a year, and now is the perfect time to deep into the relationship:
A young company like Lykke operating out of Switzerland needs a partner in Asia, which has built a strong team and a reputation committed to perseverance and quality. We have now worked with Hanwha for more than a year. We are thrilled to partner with Hanwha, and they are a perfect match!
Do You Want to go Short on Cryptos?
Six months ago, Lykke launched Short LyCl, the first short token to bet against crypto as an attempt to provide transparency and a hedging instrument for the digital currency exchange industry.
As short LyCI behaves as an "anti-index", it allows investors to take profit from bear crypto markets too. An interesting tool that is already present in other investment markets such as equities and forex.
As Olsen said in October 2019, "ShortLyCI is a game changer for investors in the crypto space, so try it out for yourself!"
Hanwha to Develop Blockchain-Based Business
Despite Hanwha Group being founded in 1952, it was just until 2018 where the company and its Hanwha System division was interested in blockchain. Now, the company has an Ethereum based blockchain platform called "H-Chain," which is a structure to help entities that want to launch blockchain related services.
Hanwha commented in an official note:
We started in the blockchain business in 2018 and are still looking for a business model that fits the industry. We will develop companies that want blockchain services to make various businesses applicable through H-chain, and as part of this, we have also invested in the 'fintech' sector.
Last week, Hanwha announced its intention to explore solar power operation plants in Europe. Now, the company is reviewing potential places to construct a new brand solar power plant or take over an existing solar plan in Germany, Spain, or Italy.
A Quick Look to Hanwha Systems Equities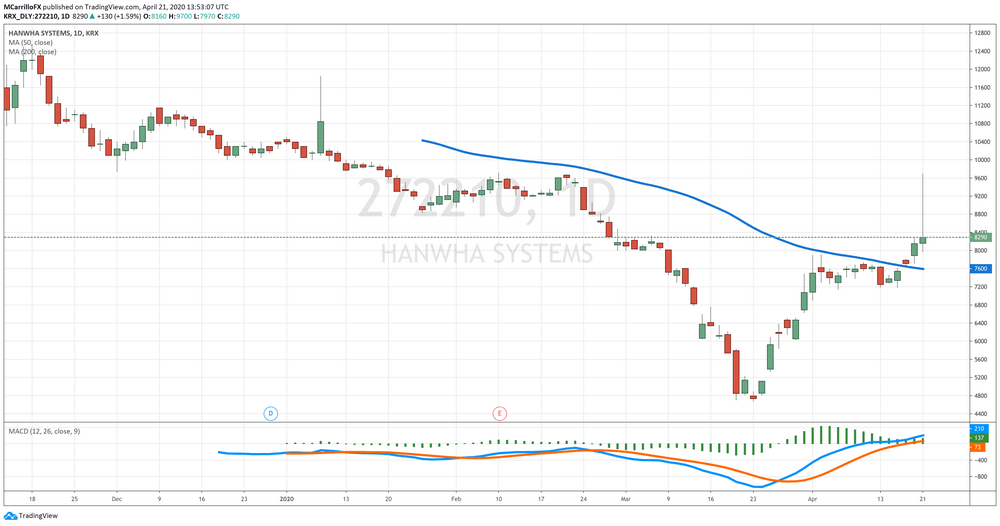 Shares of Hanwha Systems, also known as 272210 in the South Korean stock market, traded positive on Tuesday, probably following the news of the new agreement with Lykke and framed by the solar power initiative.
Hanwha jumped to 9,700 early on Tuesday, its highest price since February 10, However, the unit closed the day way off from máximums at 8,290, 1.59% positive. The significant technical event here is that the share closed above the 8,000 level, which pointed to a bullish break performed on Monday.
Resistances are now identified at 8,400, 8,810, and 9,700. Supports for Hanwha shares are at 8,000, 7,720, and 7,210.
Meet The Author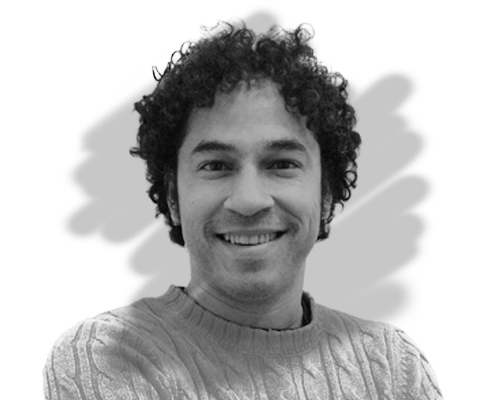 Mauricio Carrillo
Senior Reporter
Mauricio is a newer member of the team and a very welcome addition. He is a financial journalist and trader with over ten years of experience in stocks, Forex, commodities, and cryptocurrencies. This experience means he has an excellent understanding of the markets and current events.
Investing News


Dec 9th, 2020 - 4:48 PM (GMT)


Dec 8th, 2020 - 4:22 PM (GMT)


Dec 7th, 2020 - 4:48 PM (GMT)
Related Pages