Neobank Revolut Arrives in The US
Mar 26th, 2020 - 3:14 PM (GMT)
Category - Crypto News
30

Views Today
Digital bank Revolut announced the launching of a set of basic services into the United States starting this week. Any person living in the United States can now sign up and get a Revolut debit card and the ability to spend in over 150 currencies at the interbank exchange rate.
The European Fintech startup based in London has partnered with Metropolitan Commercial Bank for its banking structure and to provide deposits insurance up to $250,000 via the Federal Deposit Insurance Corporation, FDIC.
Founded in July 2015, Revolut has managed to collect 10 million users in Europe in less than five years, and it has already attracted tens of thousands of customers in America that previously signed up on the waiting list.
Chad West, Revolut Head of Marketing & Communications said:
You can open a Revolut account in minutes, directly from your Android or iOS smartphone. All you need to get started is our app and some valid identification.
A Low Cost Neobank Bank Landed in America
Revolut service is simple but, at the same time, powerful. It is a single app where consumers can manage all aspects of their financial life at a portion of the cost of a traditional bank.
Nik Storonsky, Founder & CEO of Revolut said:
As the cost of living increases disproportionately to people's take home salaries, now more than ever, people need to know exactly what is coming in and out of their account. They should have the tools to help them manage their money more conveniently and accurately.
From now on, US customers will be able to spend and send money overseas, get paychecks in advance, and built-in budgeting features. Revolut customers will also save money from their spare change, pay cash and request money from friends, a free disposable virtual card, and no hidden fees, among other services.
Sherri Haymond, Executive Vice President, Digital Partnerships at Mastercard said:
It has been exciting to experience Revolut's growth and scale to new markets, We're thrilled to build upon our relationship with Revolut. With the launch of Revolut's Mastercard debit card in the US, we can continue to co-innovate to deliver truly differentiated financial services to consumers.
Revolut Services Now Available For Mobile Users in The US
Spend and send money overseas at the real interbank exchange rate
Holding and exchanging 28 currencies in the app, including euros, British pounds, Canadian dollars, and the Japanese Yen.
Physical debit card powered by Mastercard
A virtual debit card from the app
Salary deposits via direct deposit at no cost, FDIC insured up to $250,000
Ability to get the paycheck two days before the official date
Built-in budgeting feature
Send and request money from friends and other Revolut users
Revolut is a $5.5 Billion Giant Fintech Startup
The startup remains private and recently raised $500 million in a large Series D round of funding at the end of February. Over the past few years, Revolut has raised $836 million in total, valuing the company at $5.5 billion.
Revolut services in the United States will not be the same as Europe, as the company will need more partnerships to extend its offering. In Europe, Revolut offers stock market investments, insurances, and cryptocurrencies to be purchased and sold. However, those services are not provided in the US yet.
That being said, the company is planning to extend services in America. According to the press release, "Revolut intends to roll-out additional features and services in the near future, including cryptocurrencies, commission-free stock trading, and savings products."
According to its website, Revolut has over 10 million customers, has processed over 350 million transactions for a total value of £40B plus. It provides two types of accounts, the Standard, free of charge, and the premium, with a cost of $9.99 per month.
Among its investors, you can find Point Nine, Index Ventures, Seedcamp, Balderton Capital, Ribbit Capital, and recently TCV.
Meet The Author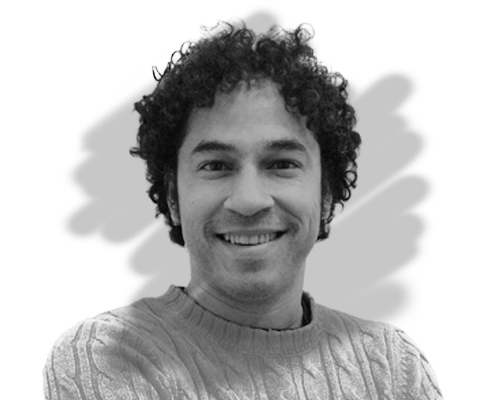 Mauricio Carrillo
Senior Reporter
Mauricio is a newer member of the team and a very welcome addition. He is a financial journalist and trader with over ten years of experience in stocks, Forex, commodities, and cryptocurrencies. This experience means he has an excellent understanding of the markets and current events.
Investing News


Dec 9th, 2020 - 4:48 PM (GMT)


Dec 8th, 2020 - 4:22 PM (GMT)


Dec 7th, 2020 - 4:48 PM (GMT)
Related Pages