OMFIF Think Tank Believes Central Banks to Dominate Crypto Discussions
May 22nd, 2020 - 2:12 PM (GMT)
Category - Crypto News
39

Views Today
Independent think tank on global central banking OMFIF has launched the Digital Monetary Institute: The new endeavor will be focused on the connections between the old, and traditional world of fiat currencies and the one emerging from the digital revolution, blockchain powered solutions and global cryptocurrencies.
Scalability, implementation, and deployment have been the issues for the mass adoption of blockchain and cryptocurrencies in the past years.
With several experts and governmental studies signaling 2020 as the crucial year for cryptos and blockchain, there is no better time for a global think tank focused on central banking to group forces to have its say on cryptocurrencies implementations.
As previously reported by Expert Investor, the World Economic Forum published a report and a toolkit about blockchain implementations as they say that blockchain is key to a post-COVID economy recovery.
As Philip Middleton, Deputy Chairman of OMFIF, recently said, one of the most important impacts of COVID-19 will be national borders.
Once you go outside the borders, the whole question of interoperability arises, responsibility for supervision, and any counterparty risks that's in there and so on. And I think, at the moment, the whole notion of some supranational UN type body for digital currency is completely off everybody's agenda.
In that framework, the Official Monetary and Financial Institutions Forum, also known as OMFIF, launched a new forum to build bridges between fiat and crypto worlds: Digital Monetary Institute.
Digital Monetary Institute, a new crypto related forum by OMFIF
The new forum will be integrated by policy-makers, financiers, technologists, and regulators to explore digital finance. The panel will focus on payment instruments according to the press release published by the think tank.
The principal focus will be on payments instruments in wholesale and retail markets, with central bank digital currency being of particular interest.
The forum also highlights the divergences between fiat and crypto worlds when central bank measures have flooded markets with helicopter money in order to alleviate economic crises. That creates imbalances in the private sector. "Cash is losing its relative convenience."
According to the OMFIF organization, they found that "central banks were the most trusted institutions to issue digital currencies." So, they are moving ahead of the emerging discussion at a top tier central bank level.
Discussions on how CBDC, blockchain and distributed ledger technologies will potentially change society and financial services have been central to OMFIF's recent research and off-the-record meetings.
The Digital Monetary Institute will publish regular data, analysis, new developments, and innovations in the Central Banks Digital Currencies sphere.
Meet The Author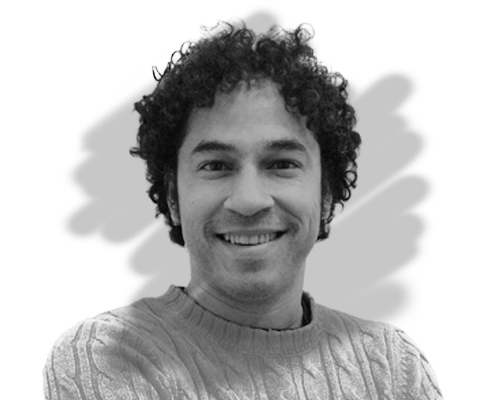 Mauricio Carrillo
Senior Reporter
Mauricio is a newer member of the team and a very welcome addition. He is a financial journalist and trader with over ten years of experience in stocks, Forex, commodities, and cryptocurrencies. This experience means he has an excellent understanding of the markets and current events.
Investing News


Dec 9th, 2020 - 4:48 PM (GMT)


Dec 8th, 2020 - 4:22 PM (GMT)


Dec 7th, 2020 - 4:48 PM (GMT)
Related Pages