PayPal to Support Cryptocurrencies, in The Next 3 Months, Maybe Sooner
Jun 23rd, 2020 - 4:31 PM (GMT)
Category - Crypto News
30

Views Today
Worldwide online payments and money transfer platform PayPal is about to launch a cryptocurrency service where its 325 million users would be able to buy, sell and store digital currencies, according to a report by CoinDesk and reportedly moves in the company's hiring processes.
According to sources, PayPal Holdings and its affiliate platform Venmo will be supporting cryptocurrencies in the next three months from now, and "maybe sooner." The platform, which already supports the transfers and payments between individuals and commercial clients, in over 100 currencies, would accept "several cryptocurrencies." However, the base crypto backed is still unknown.
An industry source familiar with the matter told CoinDesk:
My understanding is that they are going to allow buys and sells of crypto directly from PayPal and Venmo, they are going to have some sort of a built-in wallet functionality so you can store it there.
On the other hand, PayPal declined to comment on the plans. That being said, the company revealed in its last quarterly filing that blockchain and digital coins are potential risk factors while also an attractive market niche for possible expansions.
The company in the filling said:
If we cannot keep pace with rapid technological developments to provide new and innovative products and services, the use of our products and services and, consequently, our revenues could decline, The answer to that challenge would be working and accepting clients in less than three months.
PayPal is Hiring Crypto Experts
The move seems to be for sure as PayPal is looking to hire two critical roles for potential blockchain and cryptocurrency expansion. First, a technical lead - crypto engineer, to manage "designing, developing and maintaining key crypto products/features targeted towards availability, performance and scalability of PayPal services."
Second, a blockchain research engineer. The applicant would be developing its position at the "Strategic Technology Enablement team chartered with establishing expertise and opinions on emerging blockchain technologies and their potential uses within PayPal.
After all the noise surrounding the news, the company decided to delist the hiring offers.
In that framework, PayPal CFO John Rainey said last year that the company wanted to take part in blockchain and the cryptocurrency market "in whatever form that takes in the future."
Previously, Paypal joined Libra, Facebook's token project. However, it was the first company to pull out the Libra Association project. Now, PayPal is moving to become one of the biggest and better established crypto exchanges in the world. With direct links to day-to-day expenses and main street people.
PayPal Stock Analysis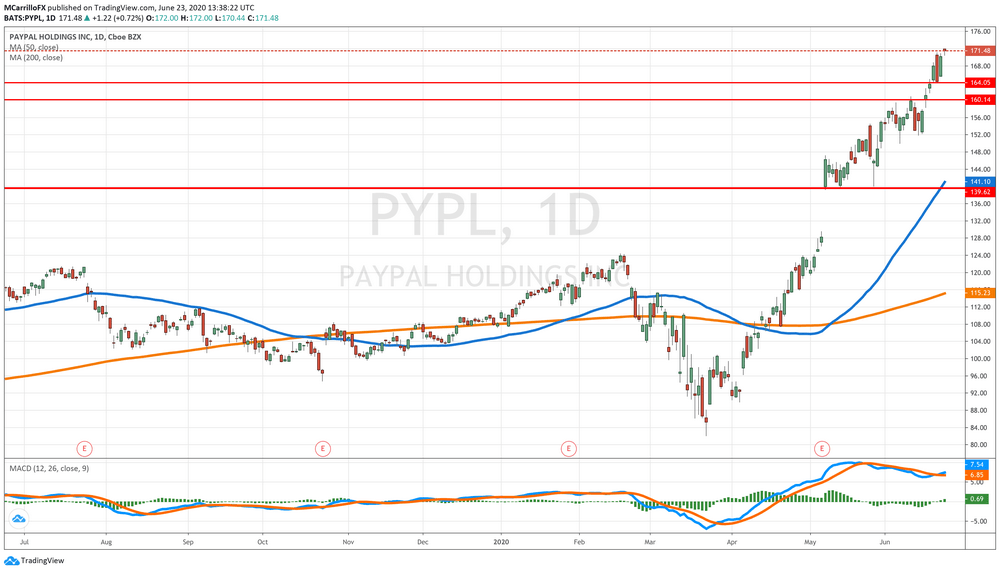 On Tuesday, shares of PayPal are trading at all-time highs close to $172,00. It would represent around a 1% jump on the session. PYPL is inside of a strong uptrend that has made the unit to perform an outstanding recovery of over 100 percent from March lows at $82.07 to current highs.
According to the Motley Fool writer Dan Caplinger, PayPal is among the best positioned in the COVID-19 pandemic new normal. He also highlights the $750 million investment the company did on Latin American e-commerce giant MercadoLibre.
PayPal Holdings has benefited from greater use of e-commerce and the need to make electronic payments to pay for things online.
Credit Suisse recently boosted its 12-month price target on PayPal to $190 per share. In the eyes of the firm, PayPal is an "Outperform" stock to have in radar as "PayPal is best positioned within our coverage to capitalize on the accelerated shift to digital as a near pure-play eCommerce platform, with in-store representing a meaningful call option."
According to TheStreet Quant Ratings, PYPL is a "buy" share with a target price of $194.10. "The company's strengths can be seen in multiple areas, such as its revenue growth, a largely solid financial position with reasonable debt levels by most measures, good cash flow from operations, expanding profit margins and solid stock price performance."
Technically, the share of PayPal looks strong with healthy upward momentum. Chart formation and MACD are bullish, while RSI's momentum is very strong.
The stock experienced overbought conditions that led to a brief selling at the previous all-time high at 171.12. However, current news has overshadowed that situation, and investors have returned to the bull's eyes.
Meet The Author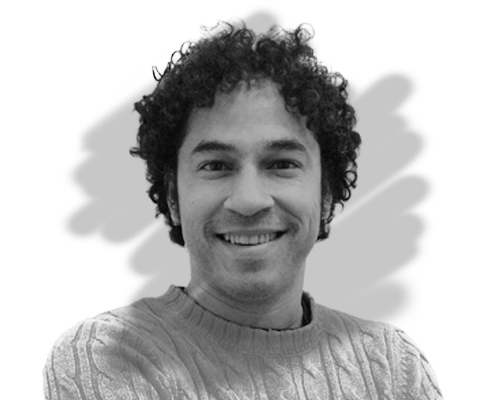 Mauricio Carrillo
Senior Reporter
Mauricio is a newer member of the team and a very welcome addition. He is a financial journalist and trader with over ten years of experience in stocks, Forex, commodities, and cryptocurrencies. This experience means he has an excellent understanding of the markets and current events.
Investing News


Dec 9th, 2020 - 4:48 PM (GMT)


Dec 8th, 2020 - 4:22 PM (GMT)


Dec 7th, 2020 - 4:48 PM (GMT)
Related Pages