Pinterest Plans to Raise $1.28B in IPO
Apr 9th, 2019 - 2:44 PM (GMT)
Category - Investing News
40

Views Today
San Francisco-based Pinterest, which runs a social media site and application that allows users to share images and gifs, is planning to go public by the end of this spring, targeting up to $1.28 million at a valuation of up to $9 billion, according to a Securities and Exchange filing published on Monday.
Does Pinterest Expect Less Demand From Investors?
The approximately $9 billion figure is 25% below the valuation conducted about two years ago when the company raised its last round of funding. This might suggest that Pinterest expects lower demand from investors, but the founders and other major stakeholders will secure hundreds of millions anyway.
When it gets listed on the New York Stock Exchange with the ticker "PINS," Pinterest intends to sell 75 million Class A shares priced between $15 and $17 per share. The dual-class structure will maintain the voting power among major shareholders who will own Class B shares, including co-founders Benjamin Silbermann and Evan Sharp.
Pinterest is one of several large tech initial public offerings (IPOs) planned in 2019, with Uber and Slack being also on the list. Recently, Lyft also debuted with a dual-class structure, but the sole owners of Class B shares are the founders. With Pinterest, besides the founders, major stakeholders like Andreessen Horowitz and FirstMark will have voting rights as well.
How Rich Will Founders And Major Stakeholders Become?
Each of the company's major stakeholders, including founders, will become multimillionaires after the IPO. Assuming each share is priced at $16, the midpoint of the announced range, the value of stakes will be as follows:
Co-founder Benjamin Silbermann will hold over $826 million based on over 51.6 million of Class B shares, which account for 11.4% of total shares of this class
Co-founder Evan Sharp will hold over $152 million based on his 2.1% stake or 9.5 million Class B shares
Bessemer Venture Partners will end up with over $951 million based on its 13.1% stake or 59.4 million shares with voting rights
Andreessen Horowitz, a venture capital fund, will hold over $696 million based on its 9.6% stake or 43.5 million Class B shares
Fidelity will have over $516.3 million on a stake of 7.1% or 32.2 million Class B shares
FirstMark's 9.8% stake will bring it over $710 million, with the share count reaching 44.4 million
Paul Sciarra will hold $678.5 million based on his 42.4 million shares, which translates into a 9.3% stake
Valiant will generate $433.2 million as they will hold over 27 million Class B shares, which represents a 6% share
The Share Price is Reasonable
Even if the proposed share price points to a lower valuation than in 2017, the pricing decision was influenced by Lyft's IPO and the slowing growth of the US economy, according to Michael Lin, a consultant at IPO adviser MorganFranklin. He added that the syndicate wanted to be more conservative and avoid the Lyft's fate, which saw its share price suddenly tumble soon after going public.
This pricing is reasonable. Investors are going to be a little more selective going forward. Especially with how many IPOs are going out and in the queue.
Lin noted.
Elliot Lutzker, corporate and securities partner at Davidoff Hutcher & Citron, commented:
People are looking at Lyft and realizing that even if the road show goes extremely well and there is a lot of demand, you can't overprice the offering.
The IPO will be led by giant banks including JPMorgan Chase, Goldman Sachs Group, and Allen & Co.
Meet The Author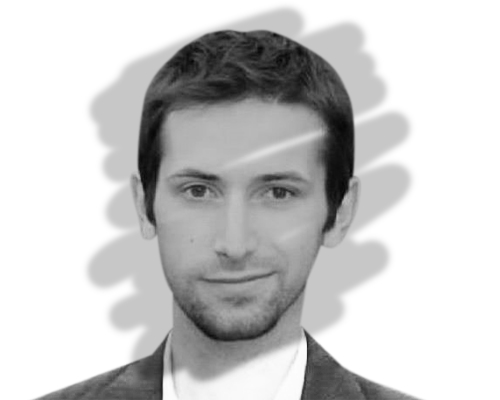 Anatol Antonovici
Senior Reporter
Anatol has been writing for our news site for a year and is the newest member of our team. While he's new to us, he's certainly not new to trading with over 10 years' experience being a professional financial journalist and working in the markets.
Investing News


Dec 10th, 2020 - 4:32 PM (GMT)


Dec 9th, 2020 - 4:47 PM (GMT)


Dec 4th, 2020 - 4:58 PM (GMT)
Related Pages