Russia to Adopt Oil-Backed Cryptocurrency
Feb 27th, 2019 - 3:40 PM (GMT)
Category - Crypto News
30

Views Today
Igor Yusufov, former Russian Energy Minister, proposes the creation of an oil-backed cryptocurrency, according to local media. He revealed that the roadmap for the project is almost ready. Yusufov said:
The introduction of a system of cryptocurrency settlements on the energy market hypothetically allows us to avoid the costs associated with the use of currencies that are not backed by reserves.
He added:
Such a project can make a significant contribution to the development of the Russian and international digital ecosystem and set a new standard for commercial infrastructure and the use of blockchain and smart contracts for non-financial services.
Yusufov hinted that his project would not focus exclusively on Russia but rather touch upon the Organization of Petroleum Exporting Countries (OPEC) region.
Oil-Backed Crypto Might Come at The Right Time
It seems that the oil-backed digital currency will have a legal basis as the Russian State Duma, the lower house of the Federal Assembly, plans to review and adopt a law on digital currencies in a few weeks. According to Oleg Nikolayev, member of the State Duma Committee on Economic Policy, the draft is at the final stage of its development. When the law is adopted, Russia will endorse and support the implementation of the distributed ledger technology (DLT) and cryptocurrency.
The oil-backed cryptocurrency will address the current instability in the oil market. Yusufov hopes that the crypto platform will allow oil-producing countries to bypass financial and trade barriers, which have multiplied in recent years. Russia might increase oil and gas exports thanks to the adoption of the new crypto project.
The former minister said that OPEC+ member countries have control over more than 66% of the world's oil reserve and that a common blockchain platform would be economically justified.
Crypto Platform to Integrate CIS Countries
In the context of economic sanctions, the project is expected to be launched within the Commonwealth of Independent States (CIS), at least at the initial stage. The cryptocurrency platform can become a solid foundation that would eventually integrate oil producers and consumers. However, the prospects are much broader, Yusufov notes.
Interestingly, the oil-backed cryptocurrency might not be the first digital currency endorsed by the Russian government. Last year, local media reported that the country was preparing for the CryptoRuble, a national cryptocurrency that would be used as a means of payments.
Meet The Author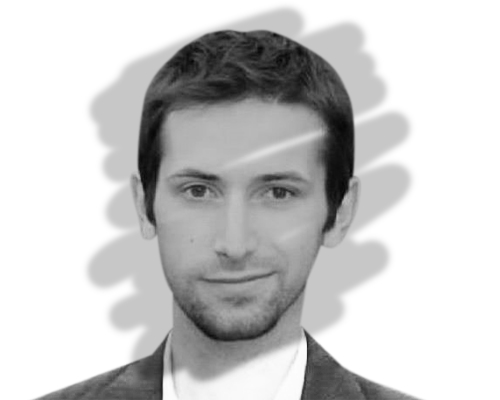 Anatol Antonovici
Senior Reporter
Anatol has been writing for our news site for a year and is the newest member of our team. While he's new to us, he's certainly not new to trading with over 10 years' experience being a professional financial journalist and working in the markets.
Investing News


Dec 9th, 2020 - 4:48 PM (GMT)


Dec 8th, 2020 - 4:22 PM (GMT)


Dec 7th, 2020 - 4:48 PM (GMT)
Related Pages