SAP Expands Cloud-Based Marketing With Emarsys Acquisition
Oct 1st, 2020 - 3:25 PM (GMT)
Category - Investing News
30

Views Today
German multinational software corporation SAP announced the agreement for the acquisition of Emarsys, the cloud based marketing company based in Vienna, Austria. No terms were disclosed.
According to a press release published by the company, the deal would provide SAP with capabilities to offer communication with customers across all online channels. Besides, it would increase SAP's cloud based services.
Christian Klein, CEO of SAP said:
Adding the Emarsys customer engagement platform to our leading SAP S/4HANA® and Experience Management technology from SAP and Qualtrics opens up new possibilities for our customers that are unique in the market.
Emarsys is an "Omnichannel Customer Engagement Platform," as the company advertises about itself on its own website. Its platform allows organizations to interact with customers via multi channels, from email to social media. The company provides services for 1,500 customers globally and has over 800 employees.
Klein says:
The success of brands worldwide depends today on their ability to offer a compelling customer journey and to cater to the individual expectations of customers, to meet these expectations, front-office data must be integrated with back-office capabilities and with individual customer feedback. Once the transaction closes, SAP will enable brands to connect every part of their business to the customer, including experience data. We will deliver a portfolio for a 'commerce anywhere' strategy allowing for hyper personalized digital commerce experiences across all channels at any time.
SAP Shares Analysis

Following the announcement, SAP shares are trading higher on Thursday as investors are returning to technological companies after the ugly month of September in Wall Street's tech sector.
Currently, shares of SAP are trading at 156.14 dollars per share, which is 0.21 percent on the day. The unit has been trading a bit bearish since its peak at 169.30 dollars per share on September 2. However, it is recovering from 149.43 dollars per share, its nearly3 months low reached on September 25.
MACD is bearish in the middle term, chart formation is suggesting more declines are possible and upside momentum is negative. However, rating agencies see the long term as a bullish opportunity.
According to TheStreet Quant Ratings, SAP is a stock to "buy" with a target price of 177.11 dollars per share.
Powered by its strong earnings growth of 57.40% and other important driving factors, this stock has surged by 29.20% over the past year, outperforming the rise in the S&P 500 Index during the same period.
CFRA considers SAP stocks as a "four star buy" with a 12-month target price of 176.00 dollars per unit. The firm highlights the shifting from traditional licenses revenue to cloud revenue in SAP. "We believe SAP is at the inflection point where its cloud adoption has reached its critical mass."
This is supported by SAP's confidence to target a 1%-pts per year between 2018 and 2023. On the back of tripling its cloud revenue and growing the share of recurring revenue to 80% by 2023 (65% in 2018), we believe that SAP's target to deliver 10-11% CAGR in operating during the period is achievable. Despite the negative impact of Covid-19 on global growth, SAP's ERP solutions remain critical to most enterprises and its high recurring revenue provides earnings resiliency.
Meet The Author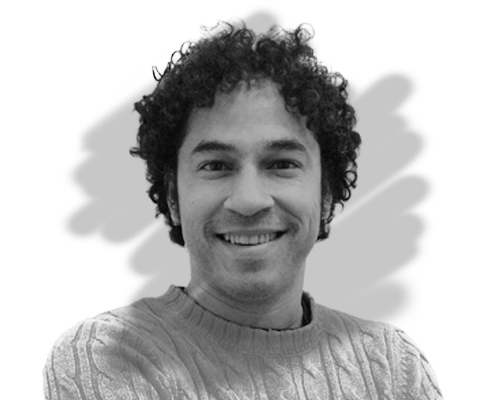 Mauricio Carrillo
Senior Reporter
Mauricio is a newer member of the team and a very welcome addition. He is a financial journalist and trader with over ten years of experience in stocks, Forex, commodities, and cryptocurrencies. This experience means he has an excellent understanding of the markets and current events.
Investing News


Dec 10th, 2020 - 4:32 PM (GMT)


Dec 9th, 2020 - 4:47 PM (GMT)


Dec 4th, 2020 - 4:58 PM (GMT)
Related Pages