Security Token Platform Securitize Raises $14M From Santander
Sep 24th, 2019 - 3:56 PM (GMT)
Category - Crypto News
40

Views Today
Securitize, a blockchain-oriented firm that helps entities tokenise real-world assets, announced that it had raised $14 million during its latest funding round. The list of investors included big names in the financial industry, such as Banco Santander, through its venture capital subsidiary Santander InnoVentures, Mitsubishi UFG (MUFG) via its venture capital arm MUFG Innovation Partners, and Nomura Holdings.
Securitize Hopes to Transform Securities Trading
Securitize provides a token issuance platform that enables entities to move real-world assets to blockchain. For those unfamiliar, security tokens represent blockchain-based digital units backed by physical or traditional assets, including company shares, real estate, bonds, commodities, and other types of securities. Tokenised assets are easier to trade thanks to the general benefits of the distributed ledger technology (DLT), an umbrella term that comprises blockchain. Thus, these digital tokens allow automation, a higher degree of transparency, and instant settlement of transactions.
Securitize has managed to tokenise 11 digital securities so far, having over 50 clients waiting to onboard. The startup is also expanding thanks to the support of well-established venture capital firms.
In the first Series A round held last year, Securitize raised $12.75 million from blockchain-oriented investors like Coinbase Ventures, Ripple Ventures, NXTP, Blockchain Capital, and Global Brains.
The latest round was an extension of the Series A funding round, which had Santander, Nomura, and MUFG as leading investors.
Securitize co-founder and CEO Carlos Domingo commented:
Bringing on key strategic investors like Santander InnoVentures, MUFG, and Nomura, as well as leading blockchain investors, validates how transformative digital securities are for traditional financial markets. Their investment in Securitize ensures that we can continue to drive adoption and innovation with our execution and industry-leading technology.
Securitize Sees Interest from Asian Firms
The latest investment round proves that Asian firms show increased interest in digital securities. Thus, besides MUFG and Nomura's venture capital arms, Securitize secured funding from KDDI Open Innovation fund, venture capital arm of Japan's telecom giant KDDI, 31 Ventures, the innovation subsidiary of Japan's real estate firm Mitsui Fudosan, Hong Kong-based blockchain venture capital firm Kenetic Capital, and China-based Fenbushi Capital.
MUFG Innovation Partners CEO Nobutake Suzuki commented:
Digital securities are increasingly becoming a leading use case for distributed ledger technologies within the financial services industry. Securitize has emerged as a leading solutions provider within this rapidly growing space.
He added:
Through our investment in Securitize, MUIP is seeking to establish a strategic relationship and promote further collaboration in the future.
The Tezos Foundation and Algo VC also took part in the funding round, as they are looking to cooperate with Securitize to tokenise securities on their respective blockchains – Tezos and Algorand.
Security tokens are expected to note a rapid expansion also because they comply with regulatory requirements in most of the jurisdictions. Even traditional stock exchange operators are developing proprietary platforms aimed exclusively at security tokens. One good example is Swiss-based SIX Exchange, which recently announced that it would delay the launch of its SDX exchange platform to the fourth quarter of 2020.
Meet The Author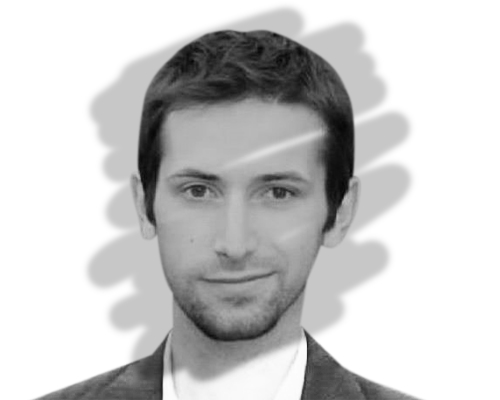 Anatol Antonovici
Senior Reporter
Anatol has been writing for our news site for a year and is the newest member of our team. While he's new to us, he's certainly not new to trading with over 10 years' experience being a professional financial journalist and working in the markets.
Investing News


Dec 9th, 2020 - 4:48 PM (GMT)


Dec 8th, 2020 - 4:22 PM (GMT)


Dec 7th, 2020 - 4:48 PM (GMT)
Related Pages