SIX Exchange to Use R3's Blockchain Platform
Mar 11th, 2019 - 11:32 AM (GMT)
Category - Crypto News
36

Views Today
Zurich-based SIX Swiss Exchange – the main stock exchange operator in Switzerland – will use the blockchain technology provided by New York-based R3, according to an announcement that came on March 7. The enterprise version of R3's Corda was selected after SIX assessed several distributed ledger technology (DLT) solutions. Corda will be the underlying layer for SIX's digital asset listing, trading, custody, and settlement service called SIX Digital Exchange (SDX), which was first announced in July of 2018.
Why R3's Corda?
Corda Enterprise, which was first introduced in the same month when SIX revealed its intention to develop the SDX, is meant to meet the demand of highly regulated environments and is suitable for a trading platform that emphasis on the quality of service and infrastructure.
Besides, many current members of the R3-led consortium, including Barclays, Citi, Commerzbank, BNP Paribas, ABN AMRO, HSBC, UBS, Societe Generale, RBC, and Credit Suisse are also trading members of SIX stock exchange. This circumstance will streamline the Corda adoption when SDX solutions are live.
Sven Roth of SDX's management team commented on the company's decision:
As a highly regulated and trusted financial market infrastructure provider, SIX must operate at the highest levels of security and stability. We felt Corda Enterprise was the best fit for the scale and breadth of service we envisage with SDX.
He added:
We are building the future exchange for digital assets, so the ability to adapt and evolve the ecosystem over time is crucial. R3's wide developer community, open-source code base and experience across a range of industries make it ideal for this purpose.
On the other side, R3 CEO David E. Rutter agreed that Corda was the ideal technology for the SDX platform. He noted that the tokenisation of real-world assets was the most impactful application of blockchain. Rutter anticipates the DLT to help SDX cut costs for investors and enable the trading of digital assets for the first time.
What is SDX And When Will it Become Available?
As mentioned earlier, SDX is a fully integrated platform aimed at digital assets, i.e., blockchain-based tokens. It's very probable that most of the digital assets will represent security tokens, which are blockchain-based units backed by real-world assets like company shares, commodities or bonds among others.
The platform is scheduled to launch by the end of this year. SIX said that it would initially list banking assets, including equities, funds, bonds, and structured products.
The upcoming exchange platform will also support security token offerings (STOs), which have become trendy after initial coin offerings (ICOs) lost their reputation as reliable fundraising methods.
Roth told crypto news portal Coindesk:
As you can imagine we need some product to define in the future what we would call security token offering or initial digital offering – so what today is an IPO.
SIX Adds Ethereum-Backed ETP
Last week, the SIX stock exchange listed an exchange-traded product (ETP) related to Ethereum. The ETP is called Amun Ethereum (with the ticker AETH) and has been available for trade since March 5. The product, which has an annual management fee of 2.5%, is backed by Swiss-based Amun AG.
So far, this is the third cryptocurrency-related trading product listed on SIX. Earlier, the exchange operator added Amun Bitcoin ETP (ABTC) and Amun Crypto Basket Index ETP (HODL), which tracks the five largest coins by market cap, including Bitcoin, Ethereum, Ripple, Litecoin, and Bitcoin Cash.
On Monday, March 11, Coindesk reported that the SIX stock exchange might launch a fourth crypto-based ETP that will track Ripple (XRP). The product might become available in about two months from now.
Meet The Author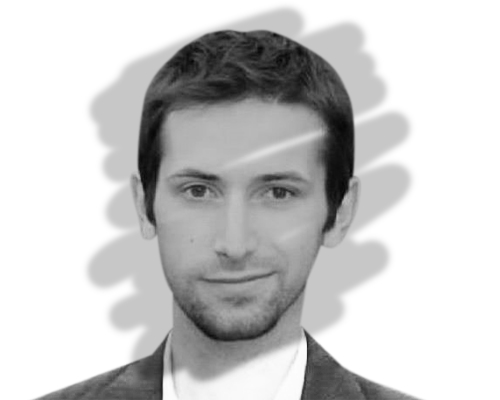 Anatol Antonovici
Senior Reporter
Anatol has been writing for our news site for a year and is the newest member of our team. While he's new to us, he's certainly not new to trading with over 10 years' experience being a professional financial journalist and working in the markets.
Investing News


Dec 9th, 2020 - 4:48 PM (GMT)


Dec 8th, 2020 - 4:22 PM (GMT)


Dec 7th, 2020 - 4:48 PM (GMT)
Related Pages