Siemens, Philips, GE Under SEC Investigation
Jun 5th, 2019 - 9:48 AM (GMT)
Category - Investing News
34

Views Today
The US Securities and Exchange Commission (SEC) is investigating whether three large companies, including Siemens AG, Philips NV, and General Electric, used local intermediaries to bribe the Chinese government and hospital officials to sell medical equipment, according to Reuters, citing people familiar with the matter.
Bribing Officials to Win Contracts
SEC's investigations into the companies' practice in China are part of a broader and new attempt of American regulators to discourage corruption in the distribution and sales of expensive medical equipment, the sources said. However, the SEC declined to provide any comments.
GE, Siemens, and Philips rejected such accusations, saying that they didn't know of any investigation related to their businesses in China.
This is not the first SEC investigation concerning the three companies. Last month, Reuters reported that the US regulator, along with the Federal Bureau of Investigations (FBI) and the Justice Department, was investigating Siemens, GE, Philips, and Johnson & Johnson for supposedly paying bribes to sell costly medical equipment in Brazil. All of the involved companies denied any wrongdoings at that time.
As per the US federal law titled the Foreign Corrupt Practices Act of 1977 (FCPA), US companies, individuals and foreign firms that have their securities listed in the US, are prohibited from paying foreign officials to win contracts. If the SEC finds that the three companies violated the act in Brazil and China, GE, Siemens, and Philips might face significant fines.
The three companies allegedly benefited from the sale of equipment in both Brazilian and Chinese markets, also enjoying bigger profit margins on servicing the equipment during its 10-15 year lifespan and selling program updates, materials, and spare parts.
China Food and Drug Administration and the National Health and Family Planning Commission weren't available for comments, while Brazilian federal prosecutors declined to comment.
New York Lawsuit Reveals GE's Alleged Scheme in China
GE disclosed some details of the supposed scheme in China in its 2018 annual reports, which mentions a shareholder lawsuit against members of the company's board in New York state court.
According to the lawsuit, filed at the end of last year, GE employees in China or worker in its subsidiaries:
Have bribed hospital administrators, engaged in collusive bidding, and given kickbacks to government officials, since at least 2011.
The lawsuit comprises multiple translations of Chinese criminal court rulings according to which intermediaries who sold equipment produced by GE were guilty of bribing local government and hospital officials. Some hospital administrators even got prison sentences, the rulings show. However, GE has not been charged in the Chinese court rulings cited the report.
The lawsuit charges the American company of colluding with German Siemens, Dutch Philips, and Toshiba's medical unit, which was eventually acquired by Canon in 2016, to influence prices and rig tenders involving costly medical equipment, such as magnetic resonance imaging (MRI) machines and computed tomography scanners. The companies relied on Chinese middlemen to achieve their goals. The document presented public data on how much the hospital spent on the machines, with the final price being generally over 40% above what the middlemen paid to the companies. The difference in price was used to pay bribes to health officials, among others, according to the lawsuit.
GE declared in an email statement that it regarded the lawsuit as lacking essence, saying that:
We are committed to integrity, compliance and the rule of law in every country in which we do business.
Philips also denied any involvement in the transactions presented in the Chinese criminal cases, stating that is was:
Fully complying with local and international anti-bribery and anti-corruption laws.
Toshiba said that it wasn't aware of the New York state lawsuit while Munich-based Siemens admitted that it had just got noticed on the lawsuit and it would cooperate with law enforcement.
Meet The Author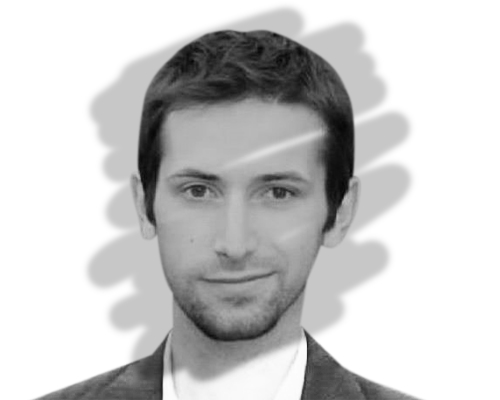 Anatol Antonovici
Senior Reporter
Anatol has been writing for our news site for a year and is the newest member of our team. While he's new to us, he's certainly not new to trading with over 10 years' experience being a professional financial journalist and working in the markets.
Investing News


Dec 10th, 2020 - 4:32 PM (GMT)


Dec 9th, 2020 - 4:47 PM (GMT)


Dec 4th, 2020 - 4:58 PM (GMT)
Related Pages