SIX Group Might Launch Own Token For Its Digital Exchange
May 9th, 2019 - 4:45 PM (GMT)
Category - Crypto News
40

Views Today
SIX Group, the Swiss-based operator of SIX Swiss Exchange, might develop and launch its own blockchain-powered token, according to Thomas Zeeb, head of securities and exchanges. On Monday, Finews published an interview with Zeeb, who reportedly said that the exchange operator might issue own tokens in an effort to digitise assets.
SIX Embracing Blockchain at All Levels
SIX is making yet another step towards adopting the distributed ledger technology (DLT). Last year, the parent company hinted that the stock exchange would be overtaken by a blockchain-based alternative currently in development.
In parallel, to prove its openness to the concept of cryptocurrency, the exchange has listed crypto-related exchange-traded products (ETP), starting with Amun Ethereum ETP, which tracks Ethereum.
Now the exchange operator wants its own token, which will be used on SIX Digital Exchange (SDX) platform. The latter is scheduled to launch at the start of 2020, with a trial version ready for launch this summer.
SDX will embrace blockchain to offer access to tokenised assets and become a platform for the so-called initial digital offerings (IDOs), which represent digitised replications of initial public offerings (IPOs). The SIX token would match perfectly in this ecosystem, as it will enable investors to buy funds, corporate bonds, or even shares.
Zeeb commented:
We've got a number of organizations which want to launch tokenized structured products, real estate funds, and so on. But it could also be our own IDO. Whether we begin with warrants, structured products, funds is up to our clients to decide.
At one point, SIX might move its shares on blockchain and let investors buy stock through its own token, the executive revealed. He said:
Ultimately we want to be able to tokenize existing securities – equities, fixed income, funds. Maybe the token will eventually replace the share one day. We would need to be able to freeze and segregate shares in one place in order to issue tokens. Then in turn to decommission tokens and release the share again, depending on where demand is required.
SIX Confident in Its Blockchain Projects
However, issuing and distributing those tokens is not an easy task – at least it doesn't compare to an initial coin offering (ICO), which needs a whitepaper and a bit of hype. Since the SIX's token will be backed by securities, it will have to comply with all the rules imposed by local financial regulators. Despite everything, the company is ready to invest as much as needed in its blockchain projects.
At the moment, over 70 people are working on the SDX platform, and Zeeb said that the team might expand to 100 people by the end of 2019. He noted that the parent company has already spent tens of millions of dollars in 2018 and would spend a similar amount this year. Zeeb explained:
We're investing a significant double-digit million amount this and last year. The final price tag depends on numerous factors, including the regulatory requirements, new client use cases, how long we have to sustain SDX half-ready to go in the box, and when profitability kicks in.
The executive reiterated that we might see the new exchange replacing the traditional one in at least ten years. To achieve this goal, the SDX platform has to wait for the appropriate legal framework and infrastructure to be there.
In March, we reported that SIX selected R3's Corda blockchain platform to be used as the main layer for SDX's digital asset listing, trading, custody, and settlement service. R3 is a New York-based blockchain provider that became well-known thanks to its Corda and Corda Enterprise DLT platforms.
Meet The Author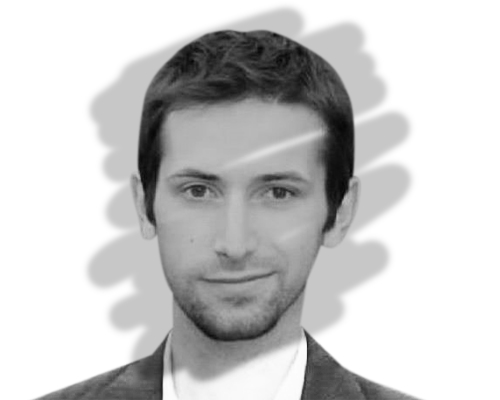 Anatol Antonovici
Senior Reporter
Anatol has been writing for our news site for a year and is the newest member of our team. While he's new to us, he's certainly not new to trading with over 10 years' experience being a professional financial journalist and working in the markets.
Investing News


Dec 9th, 2020 - 4:48 PM (GMT)


Dec 8th, 2020 - 4:22 PM (GMT)


Dec 7th, 2020 - 4:48 PM (GMT)
Related Pages